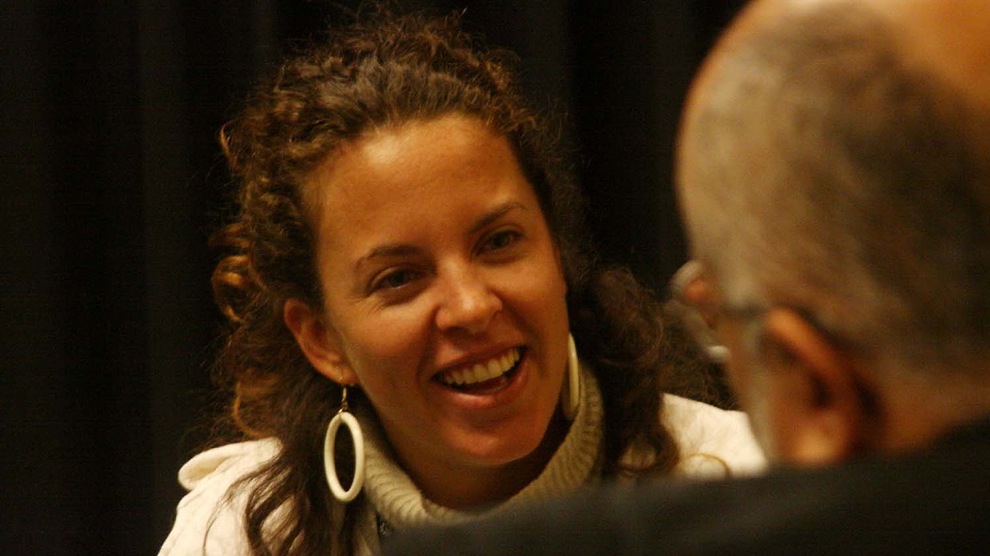 "The Milk of Sorrow" (La Teta Asustada), Peru's first Oscar-nominated film, exposes the trauma left by the country's 20 year-long struggle with domestic terrorism to an international audience. From the late 1970s through the 1990s, two militant Maoist groups, the Shining Path and the Tupac Amaru Revolutionary Movement (MRTA, in Spanish), terrorized Peru in a domestic conflict that killed more than 70,000 people. The ones most affected by the violence were indigenous Quechua, whose remote highland pueblos were often exploited by terrorist groups and the Peruvian military.
The film depicts the lasting effects of the widespread rapes and assaults against Peruvian women during the war through the eyes of Fausta, played by Peruvian actress Magaly Solier. Fausta hears a story of a neighbor in her mountain pueblo who, during the height of the conflict, inserted a potato in her vagina to repel attackers. Fausta decides to do the same.
When Fausta faints from an infection caused by the potato, her uncle explains to the doctor that she suffers from "the scared breast," or "la teta asustada," the film's Spanish title. Fausta was born during the war, and her mother's fears were passed on to her through her breast milk. As The Los Angeles Times explains, "the 'scared breast' phenomenon, part physical-psychological and part spiritual-folkloric, has been documented by Harvard University anthropologist Kimberly Theidon," whose research contributed to director Claudia Llosa's vision of the film.
Llosa, niece of novelist and former presidential candidate Mario Vargas Llosa, debuted as a director in 2006 with "Madeinusa," also starring Magaly Solier. Llosa employes Solier's talent as a singer, with her character Fausta using song to cope with her fear and remember her mother's rape.
Llosa's film offers a pointed commentary on social inequality, classism and racial bias in Peru. When Fausta, who lives in a shantytown on the outskirts of Lima, has to earn the money to take her mother's body back to their mountain pueblo, she goes to work for a light-skinned, wealthy woman who eventually betrays her. The only person Fausta comes to trust is the estate gardener, a fellow Quechua-speaker.
The story has resonated with audiences beyond Peru's borders. "The Milk of Sorrow" won the Golden Bear Award at the Berlin International Film Festival, as well as Best Film and Best Actress at Guadalajara's International Film Festival.
On Sunday, March 7, Peruvians flocked to Lima's Plaza de Armas to support the film and watch the Academy Awards Ceremony. Many non-professional actors and extras from the Lima neighborhood of Manchay who took part in the film gathered to congratulate Peru on its first Oscar nomination. Though the Argentinian entry, "The Secret in Their Eyes," won this year's Foreign Language Film Oscar, the ceremony's television ratings in Peru scored three times higher than in previous years.
View the trailer for "The Milk of Sorrow" below.
Image: TV Cultura @ Flickr.