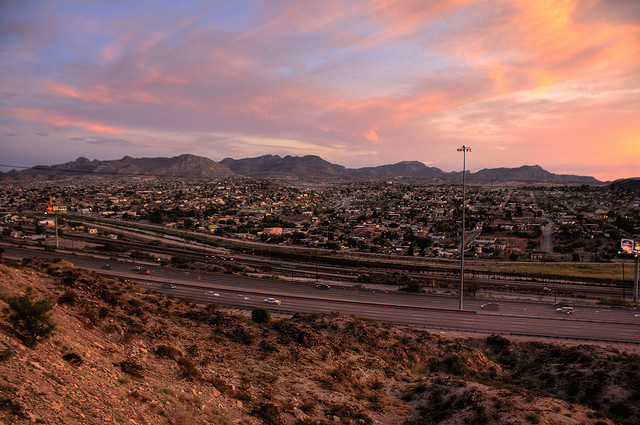 Mexico's Drug War Refugees Rarely Secure Asylum In United States
EL PASO, Texas – A young police woman in her early 30s volunteered to uphold the law in a society fed by narco-violence, but faced insurmountable opposition. She was forced to abandon her homeland to flee persecution and now her only escape hinges on the uncertainty of the U.S. legal system.
"You have to run away like a rat because you don't know who to be careful from," said the woman, who declined to be identified because of threats to her security, earlier this year. "You feel like everyone wants to kill you."
Her story is one among the 230,000 people who have been displaced from Mexico because of drug war violence, about half of whom are seeking refuge in the United States, according to the Internal Displacement Monitoring Center. These cases are also raising questions about U.S.-Mexican relations, as more than $1.4 billion of U.S. funds are being dispersed through the Merida Initiative to combat drug trafficking in Mexico.
Asylum advocates contend the U.S. government avoids approving Mexican asylum cases for political reasons.
"The U.S. government is reluctant to grant political asylum to Mexican applicants because doing so means recognizing that aid from Washington is financing military abuses against the Mexican civilian population," said Carlos Spector, an immigration attorney in El Paso, Texas.
In order to receive asylum, the applicant must establish that he or she is unable to return to the country of origin because of persecution or a well-founded fear of persecution based on race, nationality, religion, political opinion or membership in a social group.
More than 3,200 Mexicans filed asylum applications in fiscal year 2010, with 1,671 being withdrawn, and only 49 cases granted — a success rate of just 1.5 percent. In comparison, the U.S. granted asylum last year to 234 out of 563 Colombian applicants (41.6 percent) and 3,795 out of 10,087 Chinese applicants (37.6 percent), according to the Executive Office of Immigration Review.
Nationally, judges denied 86 percent of asylum applications from Mexico between 2008 and 2010, according to the Transactional Records Access Clearinghouse, a non-partisan database that documents U.S federal immigration enforcement.
Retired immigration Judge Bruce Einhorn, who helped draft the Refugee Act of 1980, which governs modern asylum cases, explained that although the law prohibits the federal government from politically interfering with asylum decisions, he doesn't exclude the existence of diplomatic pressure among U.S. judges.
"There is a real sense in the executive branch of our government that the relationship needs to be as smooth as possible and as a result if you read the State Department's human rights reports on Mexico, which are part of the evidence that are used by asylum adjudicators, you'll find that it's a very delicately frayed description of democracy in Mexico," said Einhorn. "The problems that affect human rights in Mexico are handled gingerly."
According to asylum advocates, the courts typically refer to a June 1997 State Department report called "Mexico — Profile of Asylum Claims and Country conditions," that advocates say no longer accurately describes the country's human rights situation.
John Ritchie, former State Department official coordinator of U.S.-Mexico Border Affairs, compared the relationship to a difficult marriage in which divorce is not a possibility.
"The relationship is frustrating at times, but neither one realistically considers that this is going to be a break," said Ritchie.
Einhorn suggested that many immigration judges do not accept that Mexico, as a democracy, has problems of persecution particularly in local governments. He said there is also profound disagreement about whether those who flee persecution at the hands of drug cartels are eligible for asylum.
For Craig Shagin, an immigration attorney in Pennsylvania who handles asylum cases, confusion about the level of penetration of Mexico's drug cartels into law enforcement agencies complicates asylum cases still further.