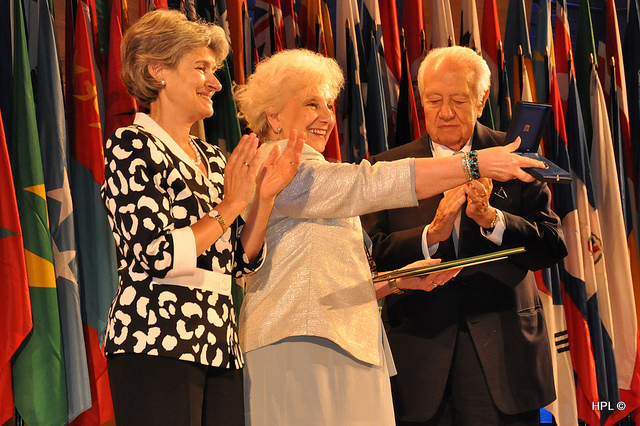 PARIS — Argentina's Grandmothers of the Plaza de Mayo received the 2010 Félix Houphouet-Boigny Peace Prize in ceremony in Paris on Sept. 14 for their work in defense of human rights. The chair of the prize committee, Portuguese ex-President Mario Soares, said the Grandmothers earned the award for their "tireless battle for human rights and peace by standing up to oppression, injustice and impunity."
The Grandmothers of the Plaza de Mayo is a nongovernmental organization founded in 1977 with the mission of locating children kidnapped during Argentina's military dictatorship (1976 – 1983).
The award comes with a $150,000 prize, a gold medal and a diploma.
Hugo Passarrello snapped the following images of the ceremony held at the United Nations Educational, Scientific and Cultural Organization.