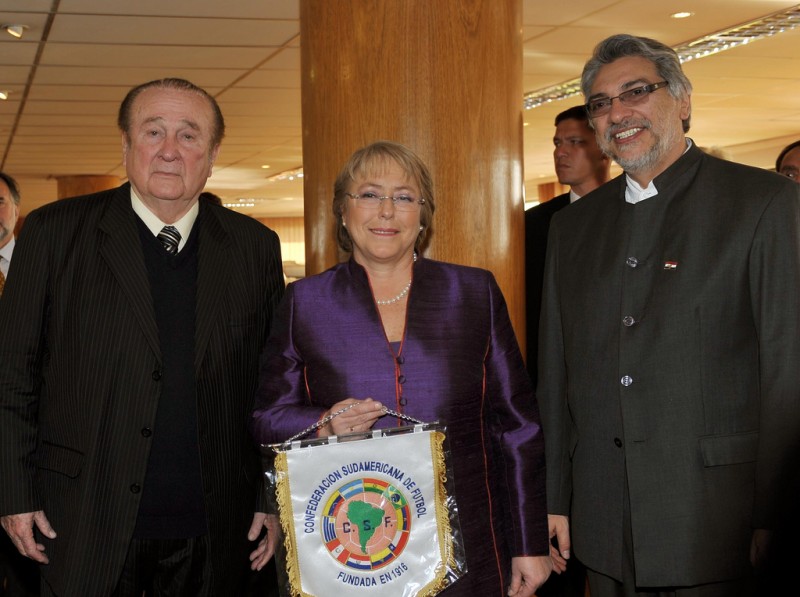 Top Story — Legislators in Paraguay voted on Thursday to strip the South American football organization of diplomatic immunity, a move that will likely accelerate an international investigation into claims of corruption at FIFA.
Paraguay's President Horácio Cartes is expected to sign a law, passed Thursday by the Senate, which would revoke diplomatic immunity from the CONMEBOL organization, one of FIFA's six continental bodies, the BBC reported.
As one Paraguayan lawmaker noted, CONMEBOL's privileged status allows its directors to bring a diplomatic pouch through the international airport in Asunción, Reuters reported.
Two former presidents of CONMEBOL, Eugenio Figueredo of Uruguay and Nicolás Leoz of Paraguay, are among those included on an indictment by the U.S. Justice Department, which alleges widespread corruption and money laundering among FIFA's top officials.
The scandal at CONMEBOL, which has prompted the Vatican to suspend a charity partnership with the organization, is also casting a shadow over the Copa América football tournament, which began on Thursday.
Headlines from the Western Hemisphere
North America
Caribbean
Central America
Andes
Southern Cone