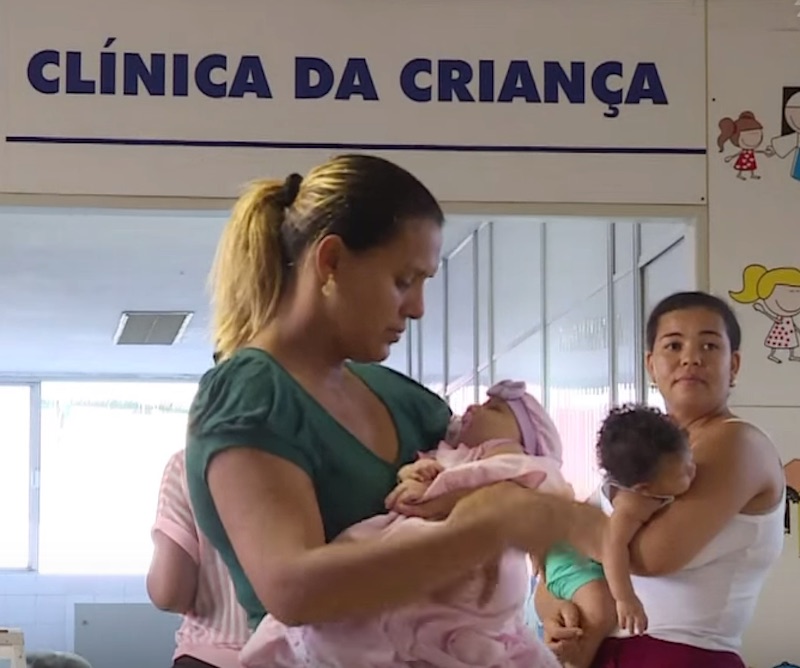 Top Story — As the Zika virus spreads throughout the hemisphere, concerns from women and reproductive-rights activists are on the rise. The fears stem from the seeming connection between the virus and the recent upsurge in Brazilian babies, particularly those in the north-eastern state of Pernambuco, born with the neurological birth defect microcephaly.
On Wednesday, researchers in Recife announced that they uncovered the clearest evidence yet of a link by testing the spinal fluid of 12 infants born with microcephaly and determining that all of them had been infected with the Zika virus.
Many scientists, nonetheless, caution that a definitive link between the virus and the birth defect has yet to be conclusively confirmed. For example, a report from the Latin American Collaborative Study of Congenital Malformations, excerpts of which were published in the journal Nature, cautions that the spike in cases of microcephaly "is probably due to active search and over-diagnosis" because of the widespread media attention the Zika outbreak and the increased microcephaly births have received. Testing for the disease remains a difficult process, and the mild effect of Zika infection in adults means that only one in five ever develop symptoms.
Since October, there have been nearly 4,000 suspected cases of the disease, which causes babies to be born with abnormally small heads, though not necessarily with underdeveloped brains. Confirmed cases of the disease have approached 300 and those connected to the Zika virus are still in the single digits. Health officials in Pernambuco now say that microcephaly cases are decreasing from the highs reached last November to 34 in January.
However, fears over microcephaly are very real, and have led women in Brazil to seek greater access to abortions in a country that has some of the most restrictive abortion laws in the region. Lawyers and reproductive-rights activists are preparing a case to be tried in the country's Supreme court, a São Paulo newspaper has called for an end to the ban on most abortions and a judge in central Brazil has said he will allow legal abortions in pregnancies involving microcephaly — a difficult task as most cases of microcephaly are determined at the the end of the second trimester.
While reported cases of microcephaly have been highest in Brazil, fears surrounding pregnancy and the Zika outbreak have spread throughout the region. The United States has discouraged pregnant women from traveling to countries with known Zika cases, and the state of Florida has declared a public health emergency in four counties where Zika cases have been confirmed. In Texas, a patient has been confirmed to have contracted the virus through sexual contact.
Governments in Colombia, Jamaica and Panama and El Salvador have all discouraged women from getting pregnant. The recommendations have been derided by activists, who note that all of these countries have limited access to and usage of contraceptives and restrictive access to abortion services.
Headlines from the Western Hemisphere
North America
Caribbean
Central America
Andes
Southern Cone