Fleeing Violence, Immigrants and Restaurants Move From Tijuana, Mexico to San Diego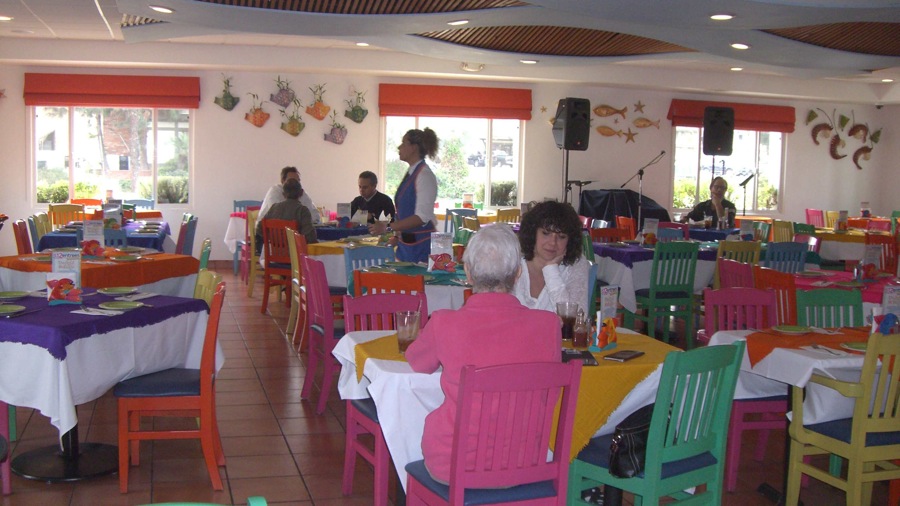 San Diego — As Mexico's two year-old drug war intensifies, leading to greater violence and insecurity in the city of Tijuana, many families are moving across the border to San Diego.
Some are taking their businesses with them.
From 2000 to 2008 there was a 34 percent increase in the number of Hispanics living in Chula Vista, San Diego's second largest municipality, and an 11 percent increase in those living in San Diego. Overall Hispanics comprise 51 percent of the Chula Vista population and 28 percent of the San Diego population, according to the San Diego's Regional Planning Agency.
"People go out less at night and business [at the Tijuana location] shrank," according to Eduardo Angulo Venenzuela, a member of the family that owns the Mexican restaurant chain Los Arcos.
People living in San Diego go less frequently to Tijuana to eat as well, he added.
In order to compensate, many Tijuana restaurants came to them. Tacos El Gordo is a popular taco shop chain in Tijuana that recently opened a San Diego location. One online reviewer on Yelp aptly explained why the San Diego location is so popular, "I know the tacos in TJ [Tijuana] are so tasty and cheap but no one wants to go down there these days because of the killings."
Other recently immigrated restaurants include Mariscos Titos, originally in Playas de Tijuana, and Achiote, a restaurant by the same owners as the famous La Espadaña Restaurant in Tijuana. Achiote has two locations in San Diego and there are plans to open an upscale taco restaurant called Tacos and Tarros in 2010, according to Keno Revilla, one of Achiote's investors.
"When people move from one country to another, they take a few things with them and their cooking is one of them," said Revilla.
While the violence in Tijuana was not the sole factor motivating Los Arcos to move to San Diego, the wave of recent Tijuana immigrants in San Diego helped the business to get started at its San Diego location, said Venenzuela.
Similarly, Revilla emphasizes that the owners of Achiote/La Espadaña were not "running away." However, their immediate plans are to continue investing in San Diego rather than Tijuana.
Another noticeable change that accompanied recent demographic shifts in San Diego is that Mexican products are also now more easily accessible in the most unlikely of places. One example are Gansitos, the equivalent of Twinkies in Mexico, which can now be found among kiosks selling Rainbow sandals and designer sunglasses at the upscale mall, Fashion Valley in San Diego.
In spite of changes indicating a massive demographic shift in San Diego, it is difficult to quantify the exact number of immigrant families from Tijuana.
Some immigrants prefer to buy houses in San Diego and live in them part-time rather than obtaining permanent residency, according to Mely Cortes, a Certified Public Accountant (C.P.A.) in San Diego whose clients include recent immigrants from Tijuana.
"Many of these people do not intend to live here the rest of their lives, so they don't really want to pay taxes from [the] income not obtained in the U.S.," said Cortes. Those living in the U.S. for more than half a year must pay taxes as residents regardless of their residency status, she added.
For the long-time residents of San Diego of all ethnicities, however, these changes come with the added benefit of authentic Mexican food conveniently located on their side of the border.
"We take pride in what we do and we like to think of ourselves as ambassadors of real Mexican food," said Revilla.
Image (Paola Reyes): Interior of Los Arcos Restaurant, San Diego.
Paola is a native of San Diego, California. She graduated summa cum laude from Wellesley College where she majored in history and psychology. As an undergraduate, Paola spent time in Latin America interning at El Financiero newspaper in Costa Rica and conducting thesis research in Argentina. Paola was a Henry MacCracken Fellow in New York University's Latin American and Caribbean Studies program, where she earned her M.A.