Ecuadoran President Rafael Correa.
Ecuador Detains 46 Police Officers; Obama Calls Correa To Ask For Calm
October 7, 2010
By Staff
Today in Latin America
Top Story — The Ecuadoran government detained 46 police officers who allegedly participated in last week's revolt against President Rafael Correa in which five people died and 274 were injured.
Ecuadoran Interior Minister Gustavo Jalkh said that prosecutors have voice recordings that suggest that last Thursday's uprising was more than a spontaneous revolt due to a new law that would strip police officers of promotion bonuses.
The accused police officers were detained late Tuesday and are awaiting formal charges. The state must seek punishment against the policemen "with all the firmness of the law," Correa said.
Correa added that the coup may not be over and that "it will be very difficult in the future to guarantee the situation, maybe not on the same scale, won't happen again."
U.S. President Barack Obama called Correa on Wednesday to ask that the problems in that country be resolved through democratic means. Obama also reiterated U.S. support for the Andean nation and Ecuador's democratic institutions.
"The President underscored the importance of resolving any tensions in Ecuador in the context of the country's democratic and constitutional order," according to a White House statement.
Just Published at the Latin America News Dispatch
Headlines from the Western Hemisphere
North America
Caribbean
Central America
Andes
Southern Cone
Image: Presidencia de la República del Ecuador @ Flickr.
Subscribe to Today in Latin America by Email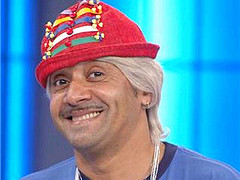 October 6, 2010
> Staff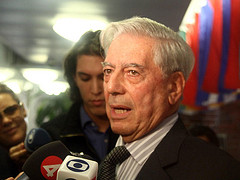 October 8, 2010
> Staff