Spc. Juan Valencia marks the fingernail of a small girl to indicate she has gone through the distribution line in Port-au-Prince, Jan. 18, 2010
U.N. Asks Haiti To Ignore Unofficial Elections Results; Cholera Death Toll Tops 1,800
December 2, 2010
By Staff
T
oday in Latin America
Top Story — The United Nations has asked Haitians to ignore unofficial results from the country's contested elections over the weekend and wait until next week for the official results.
Haiti's presidential and legislative elections Sunday were extremely chaotic, with two-thirds of the 18 presidential candidates saying the results should be tossed because the whole process was fraudulent.
"The Provisional Electoral Council should be granted the time and political stability needed to complete its work, the results of which will then be subject to any eventual dispute from candidates, political parties and the Haitian people through legal procedures for settling the issue," the U.N. Stabilization Mission in Haiti said in a release Tuesday night, according to UPI.
The U.N. also asked donors for an additional $864.1 million to cover the cost of the peacekeeping stabilization force on the island through the end of June 2011. It has already spent more than $732 million on peacekeeping efforts in the country, which in the last year has been devastated by an earthquake and is now in the middle of a cholera epidemic.
The death toll in Haiti's cholera outbreak reached 1,800 lives this week, according to the country's health minister. 34,937 infected people have recovered from the water-born disease after receiving treatment at hospitals, but more than a quarter of the fatalities died before getting medical attention.
1, 200 people are still hospitalized with the illness, with the in-hospital fatality rate for the entire country sitting at 3.6 percent and at 4.5 percent in the capital of Port-au-Prince.
Security restrictions surrounding Haiti's elections impacted the cholera response in some areas, The United Nations said.
Just Published at the Latin America News Dispatch
Headlines from the Western Hemisphere
North America
Caribbean
Central America
Andes
Southern Cone
Image: United Nations Photo @ Flickr.
Subscribe to Today in Latin America by Email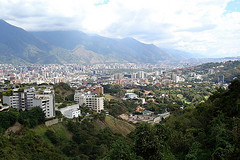 December 1, 2010
> Staff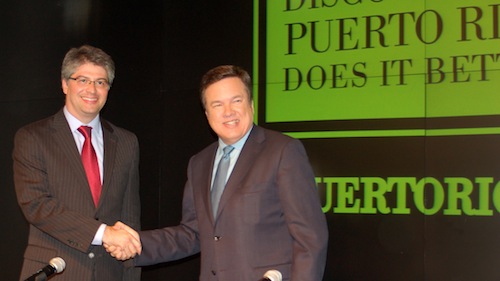 December 3, 2010
> Von Diaz