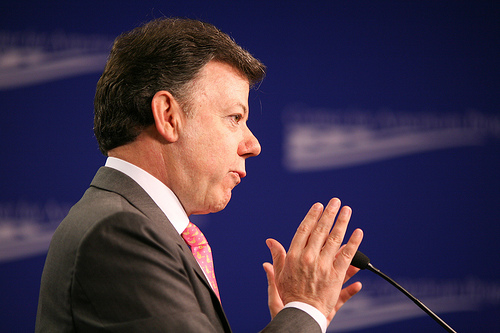 Colombian President Juan Manuel Santos.
Colombia: Santos Shakes Up Military Leadership
Colombian President Juan Manuel Santos reshuffled his country's military top brass after the announcement of a new injection of over $800 million in defense spending for the Andean nation.
Santos replaced Adm. Edgar Cely as armed forces chief in the midst of escalating attacks by leftist guerrillas in the lead-up to Colombia's regional elections later this year. The Colombian leader also named new army, navy and air force commanders.
Cely's replacement is Gen. Alejandro Navas, who was promoted from army chief. Navas is a counterinsurgency expert who previously ran a U.S.-trained rapid reaction force to hunt Revolutionary Armed Forces of Colombia (FARC) rebels.
"I'm sure this team… will be a top team who will be at the minister's side and in charge of the armed forces, bringing a great peace of mind to the country," Santos said. Besides the Navas promotion, General Sergio Mantilla will command the army, Gen. Tito Saúl Pinilla the air force and Adm. Roberto Garcia Márquez the navy with Gen. Óscar Naranjo retaining his post as head of the national police force.
The new commanders are all well known to Santos, who worked closely with them during his tenure as defense minister under former Colombian President Álvaro Uribe.
The changes to the military high command come almost a week after Santos named Juan Carlos Pinzón as the country's new defense minister. Pinzón, who was sworn in Monday, has promised new strategies to combat leftists guerrillas and drug traffickers.
Once one of the most violent country's on the planet, the security situation in Colombia has improved greatly in recent years. Thanks in part to aid from the U.S. and an aggressive strategy enacted by Uribe, the Colombian military has taken back large regions of the country once controlled by the FARC and killed many of the group's top commanders.
The strategy, however, has come at a price.
The legacies of both Uribe and Santos have been tainted by scandals accusing them of human rights abuses, supporting paramilitaries and domestic espionage. In August Uribe was accused of ordering the country's domestic intelligence agency to spy on judges, journalists and political foes.
Also in recent months the FARC and National Liberation Army (ELN), another smaller guerrilla group, have stepped up attacks and kidnappings as Colombia nears its regional elections in October. On the first anniversary of his inauguration in August, Santos said that the government needs to improve its intelligence sharing operations and set-up smaller, more mobile groups to fight guerrillas and organized crime.
To go along with the new appointments and strategy, Pinzón announced that around $840 million will be added to the overall budget to fight guerrillas and drug traffickers.
Photo: Center For American Progress @ Flickr.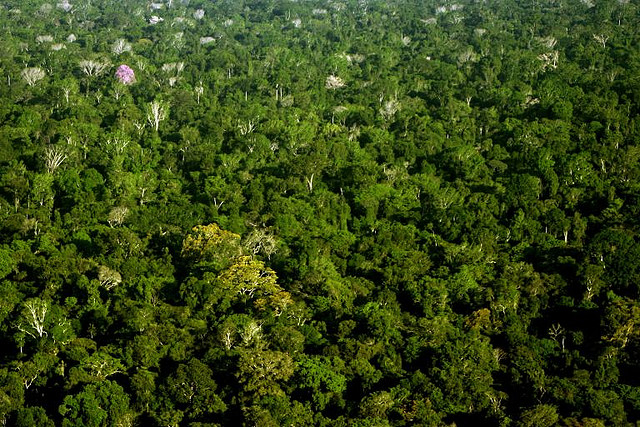 September 7, 2011
> Staff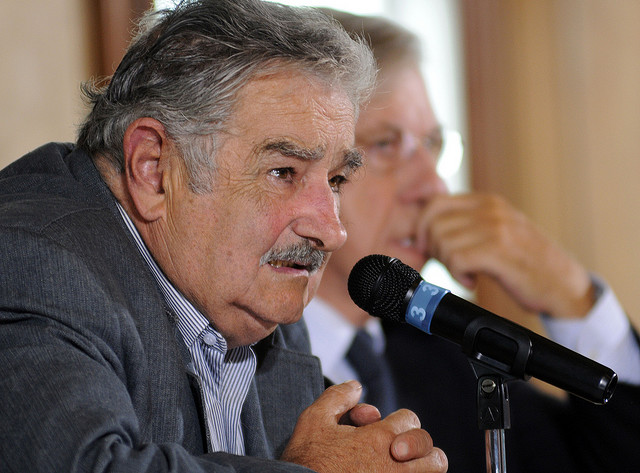 September 8, 2011
> Staff