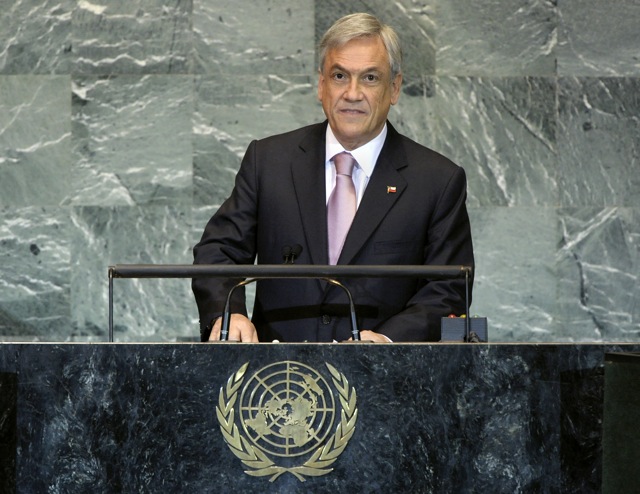 Chile's Piñera Promises End Of Extreme Poverty By 2014
NEW YORK — Chilean President Sebastián Piñera reiterated his government's goal to eliminate extreme poverty in Chile by 2014 during a talk Thursday at the Americas Society/Council of the Americas (AS/COA) in New York.
The Piñera administration's goal to combat poverty comes at a critical time. While Chile's GDP has grown 8 percent in the first half of 2011, a report released in April by the Organization for Economic Cooperation and Development (OECD) said Chile had the highest income inequality of the 34 OECD members. Last year, the United Nations Development Program ranked Chile as one of the 15 most unequal countries in the world, along with nine other countries in Latin America.
"We set a very ambitious goal to defeat extreme poverty before the end of our government," said Piñera, who called for a "strategic alliance" between Chileans and their government. "If you want to help yourself, we want to help you."
Piñera said his government's new incentives program, known as Ingreso Ético Familiar (IEF – Ethical Family Income), will help to address poverty by providing monthly bonuses for the poorest Chilean families if they send their children to school, get medical check-ups and look for work.  The program is expected to benefit about 130,000 families through December 2011.
Piñera's initially high approval ratings last year have plummeted to 26 percent as his government has struggled for more than three months to control massive student demonstrations calling for reforms in Chile's education system, along with protests over controversial energy projects, mining strikes, and a two-day national strike by Chile's main worker's union, the CUT.
Piñera acknowledged that Chileans are becoming "very demanding of their political leaders," but maintained that his ratings were still better than those of the opposition.
Referencing student demands for educational reform, Piñera said that "those reforms should have been undertaken a long time ago and I think that we lost a lot of time, and that's why we are trying to recover that lost time. But at the same time, we realize you cannot solve all the problems in one second." He also said that he opposes using tax proceeds to finance education.
"We are halfway to development, and we cannot pretend that we are already a rich and developed country," Piñera said. "We have to keep pushing and working hard in order to be able to satisfy all the demands that have appeared in the Chilean society."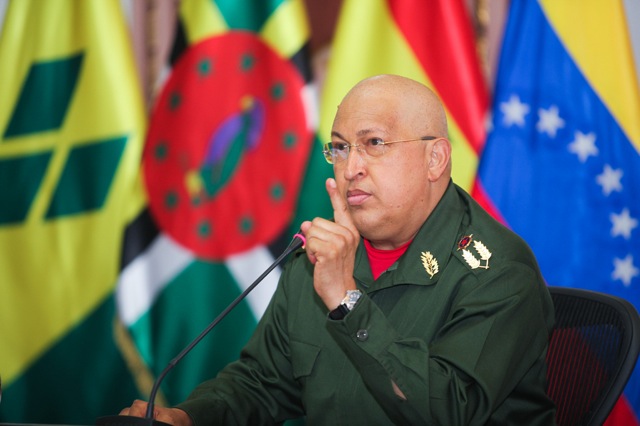 September 23, 2011
> Staff