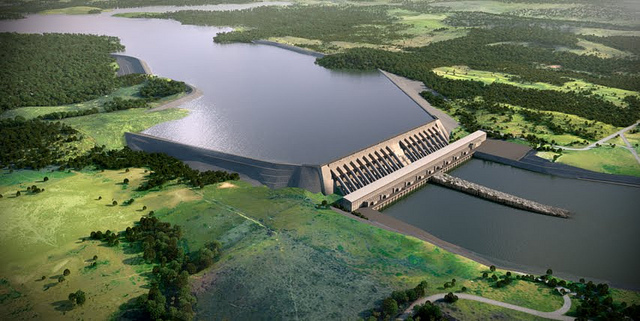 Brazil: Judge Suspends Belo Monte Dam Construction In Amazon
September 30, 2011
By Staff
Today in Latin America
Top Story— According to a decision posted on a Brazilian court website, a judge has suspended construction on the country's $11 billion Belo Monte dam project because it could harm fishing by indigenous communities on the Xingu River. The Brazilian government, which is keen to build the 11,000-megawatt damn to fuel the country's growing economy, said it would appeal the ruling. The Norte Energia consortium, which is building what would be the world's third-largest hydroelectric energy producer, said it had not been informed of the ruling. The Belo Monte has gone through a number of redesigns since being proposed in 1979 and has stirred controversy almost since its inception. While the Brazilian government says the dam will be a source of renewable, clean energy with little environmental impact, indigenous groups and environmentalists — including film director James Cameron and musician Sting — claim the dam would destroy wildlife and endanger the livelihoods of 40,000 people who live in the region.
This is not the first time the project has been suspended. In February a judge ruled that work should be halted – only to have his ruling usurped by a higher federal court judge a week later.
Read More From The Washington Post.
Headlines from the Western Hemisphere
North America
Caribbean
Central America
Andes
Southern Cone
Image: Minplanpac @ Flickr.
Subscribe to Today in Latin America by Email