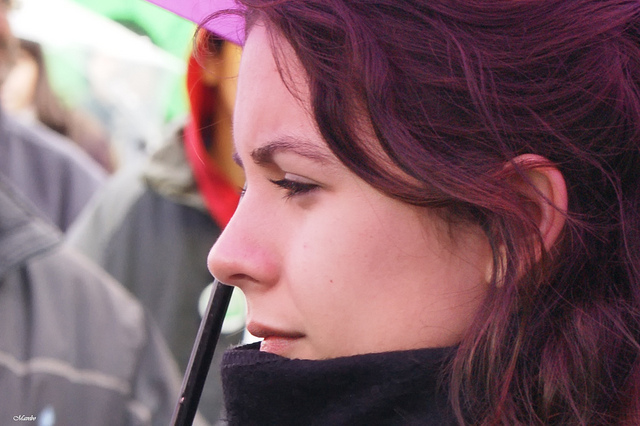 Chile: Police Crackdown On Protests As Student Leaders Call Off Talks
October 7, 2011
By Staff
Today in Latin America
Top Story — Police in Chile stepped up efforts to prevent protesters for education reform from gathering in any significant numbers, after student leaders broke off talks with the government Wednesday. The student leaders cited the government's uncompromising stance on free education as the reason for abandoning talks. In the capital of Santiago, a huge deployment of riot police used water cannons and tear gas to break up a gathering of students led by activist Camila Vallejo. Several reporters were among the injured. Vallejo said that the police reaction was unprecedented even after five months of protests and asked for Chileans to bang pots in their neighborhood in protest against the government.
Headlines from the Western Hemisphere
North America
Caribbean
Central America
Andes
Southern Cone
Image: Alejandro Bonilla @ Flickr. 
Subscribe to Today in Latin America by Email