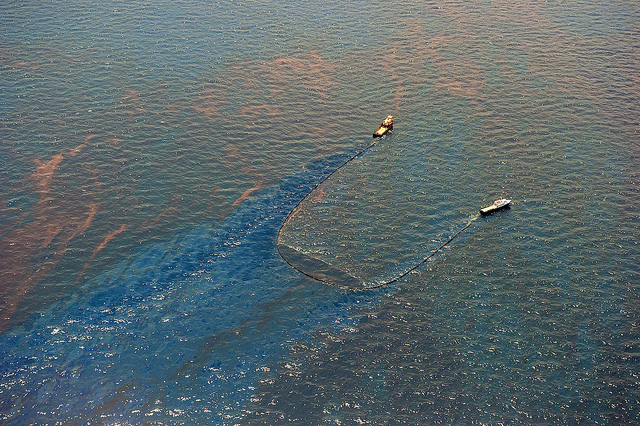 Chevron Takes "Full Responsibility" for Brazil Oil Spill
November 21, 2011
By Staff
Today in Latin America
Top Story — Facing sharp criticism from Brazilian officials, senior management of Chevron Brazil said that Chevron takes "full responsibility" for an oil spill off the southeastern coast of Brazil that was discovered on November 7. George Buck, Chevron's chief operating officer in Brazil, told reporters on Sunday that Chevron "takes full responsibility for this incident," and said that "any oil on the surface of the ocean is unacceptable to Chevron." The oil spill began when an undersea well operated by Chevron succumbed to pressure from the oil reservoir, allowing crude to escape through a breach in the bore hole wall and up through the ocean floor. According to Brazil's National Petroleum Agency, up to 110,000 gallons of oil may have leaked into the Atlantic Ocean. On Thursday, Chevron capped the well with cement, but oil is reportedly still leaking from cracks in the seabed. Buck said that storms and ocean swells prevented Chevron cleanup boats from reaching the oil slick for two days after the leak was discovered, but they are now skimming the ocean surface to clean up the spill. Coming on the heels of a long legal battle with Ecuador over contamination in the rainforest, Chevron employees may face $5.5 million in fines and potential prison time in Brazil, according to the environmental minister of Rio de Janeiro state.
Read more from the AP.
Headlines from the Western Hemisphere
North America
Caribbean
Central America
Andes
Southern Cone
Image: Photo: duncandavidson @Flickr.
Subscribe to Today in Latin America by Email
November 18, 2011
> Staff
November 22, 2011
> Staff