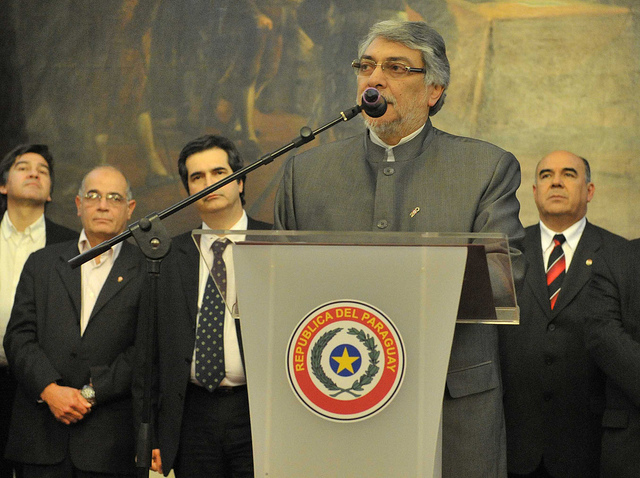 Paraguay's Neighbors Denounce Lugo's Removal, Isolate Successor
June 25, 2012
By Staff
Top Story — The ouster of Paraguayan President Fernando Lugo from office on Friday has shocked and angered Paraguay's Latin American neighbors, leading Argentina, Brazil, Chile, Uruguay and Venezuela to withdraw their ambassadors from Paraguay over the weekend. The presidents of Venezuela, Argentina, Bolivia, Ecuador and the Dominican Republic said they would not recognize the country's new president, former Paraguayan Vice President Federico Franco, who took Lugo's place following his impeachment on Friday in a 39-4 Senate vote. Fellow Mercosur members Argentina, Brazil and Uruguay suspended Paraguay from a meeting of the regional trade bloc in Argentina on Monday, and Venezuela has said it will suspend all fuel shipments to Paraguay. Meanwhile, Lugo has characterized his removal from office as a "parliamentary coup" and said that he and his former government ministers would meet on Monday to form a parallel government. Lugo says he hopes protests will prompt Paraguayan lawmakers to reverse his impeachment.
Read more from the Washington Post.
Headlines from the Western Hemisphere
North America
Caribbean
Central America
Andes
Southern Cone
Image: Fernando Lugo Méndez @ Flickr.
Subscribe to Today in Latin America by Email