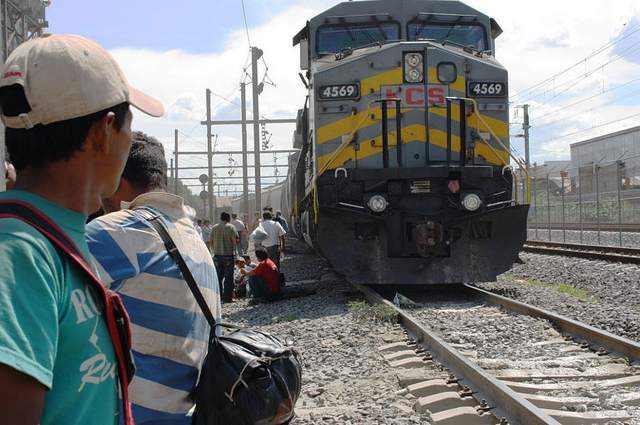 Stranded Central American Migrants Await Aid in Mexico
July 13, 2012
By Staff
Top Story — Several thousand Central American migrants stranded in Coatzacoalcos, Mexico for nearly a month are now receiving humanitarian aid from the governments of El Salvador, Honduras, Guatemala. Approximately 3,500 migrants were en route to the United States on the notorious freight train known as "the Beast" when the train derailed on June 17 after a railroad bridge collapsed in its path. The migrants are being supplied with food, medical care, and temporary shelter, according to El Salvador's foreign ministry, and the consulates are helping to repatriate some travelers on a voluntary basis. The number of Central American immigrants to the U.S. has risen sharply in the last year as Central Americans flee the escalating drug war violence in the region.  U.S. Customs and Border Patrol apprehended twice as many Central American immigrants between October and May as it did in the same period the previous year. An estimated 300,000 Central Americans take the dangerous journey each year through Mexico to the United States.
Read more from the Associated Press and Fox News Latino.
Headlines from the Western Hemisphere
North America
Caribbean
Central America
Andes
Southern Cone
Image: gloriamarvic @ Flickr.