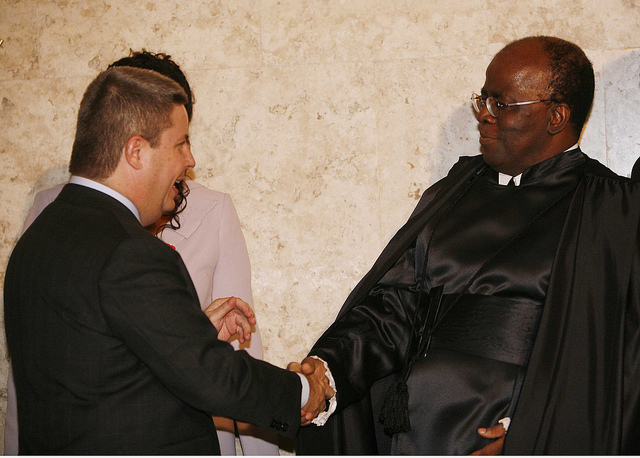 Brazil Supreme Court Appoints First Black President
October 11, 2012
By Staff
Top Story — The Brazilian Supreme Court appointed the first black presiding judge, Joaquim Barbosa, on Wednesday.
Judge Joaquim Barbosa, 58, was appointed by ex-President Luiz Inácio Lula da Silva in 2003 and became the first black judge to be appointed to the Supreme Court.
More recently, he has been known for overseeing the "Mensalão," or "big monthly allowance" case, which convicted senior members of ex-President Lula's administration for corruption.
Barbosa will take his post once the "Mensalão" trial ends.
Headlines from the Western Hemisphere
North America
Caribbean
Central America
Andes
Southern Cone
Image: Governo de Minas Gerais @ Flickr
Subscribe to Today in Latin America by Email