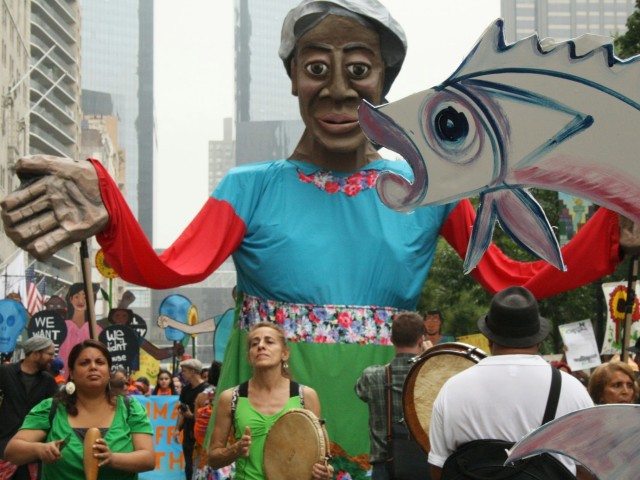 Latin Americans March In NYC Against Climate Change
NEW YORK — The People's Climate March drew more than 300,000 people to Manhattan on Sunday to demand world leaders to take action on climate change.
Demonstrators came from all over the world, including many from Latin America. Latino immigrant farmers from Florida and Dominican construction workers from the Bronx also joined the mix.
The march in New York, which came as world leaders began to gather here for the opening of the U.N. General Assembly this week, was the largest of 2,000 demonstrations that took place across the globe, according to The Los Angeles Times.
Smaller groups of demonstrators in several Latin American capitals, including Buenos Aires, Lima and Santiago de Chile, joined the demonstrations. A march planned in Rio de Janeiro that expected 30,000 participants got rained out, however, according to Terra. Some 5,000 marchers hit the streets in the Colombian capital of Bogotá.
In total, some 600,000 people worldwide participated in what organizers called the largest demonstration for the environment to date, Mexican daily La Jornada reports.
The march showed the growing popular pressure around a problem that many say world leaders have been slow to tackle.
The United Nations will hold a summit on climate change Tuesday where world leaders are expected to use speeches to drum up support for the issue. The U.N. is negotiating an agreement to address climate change expected to be finalized some time next year.
The photos below offer a glimpse into the many Latin American communities that made their presence felt in New York on Sunday, showing their concern about climate change.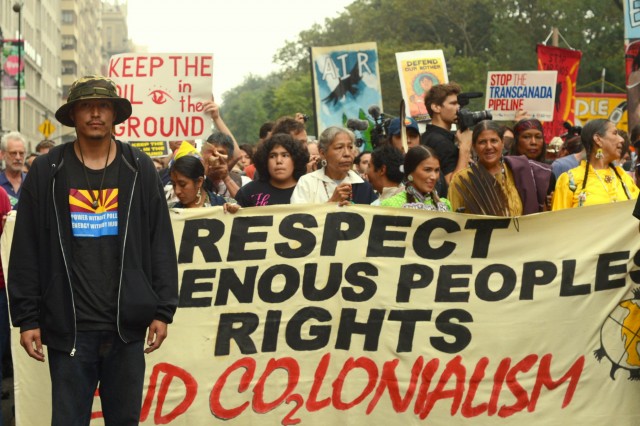 The Kichwa indigenous community Sarayaku from the south of Ecuador held a spot at the lead of the march. This group won a legal fight in 2012 to push Argentinean oil company CGC off of their territory.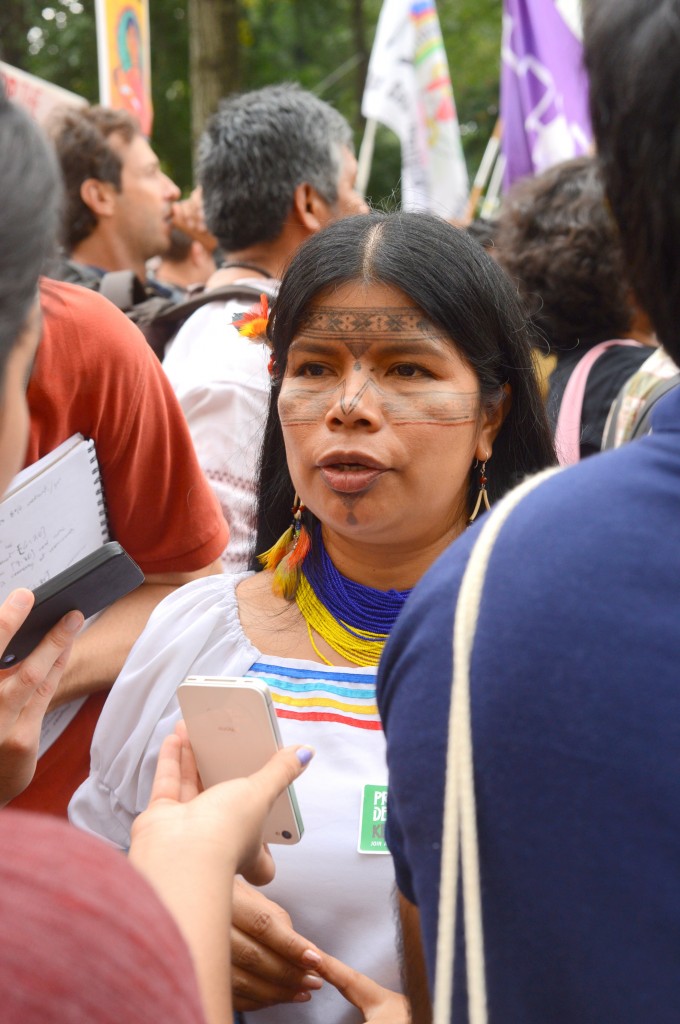 "We are defending the small oases that remain in this planet," indigenous leader Patricia Gualinga said. "The world has to acknowledge that the Amazon's value is not oil but a mega diversity that gives life to the planet."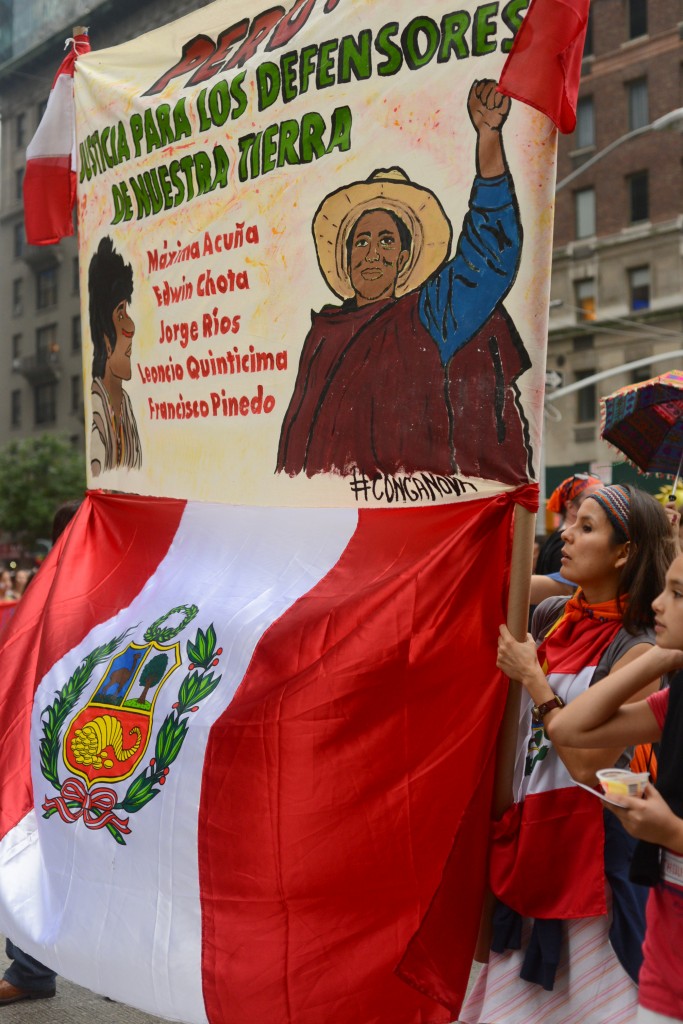 Activists and indigenous groups from Peru marched against the economic policies of President Ollanta Humala. They protesters oppose "El Paquetazo," a number of laws approved to make gold exploitation easier, according to the president of the Peruvian Agrarian Federation Antolín Huáscar.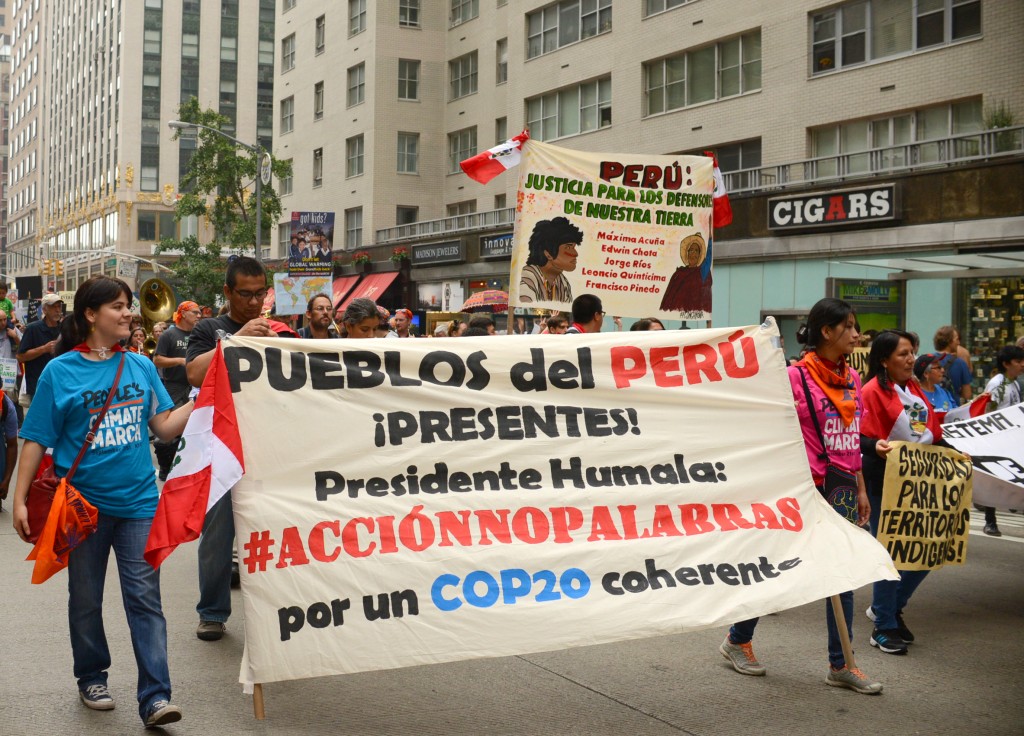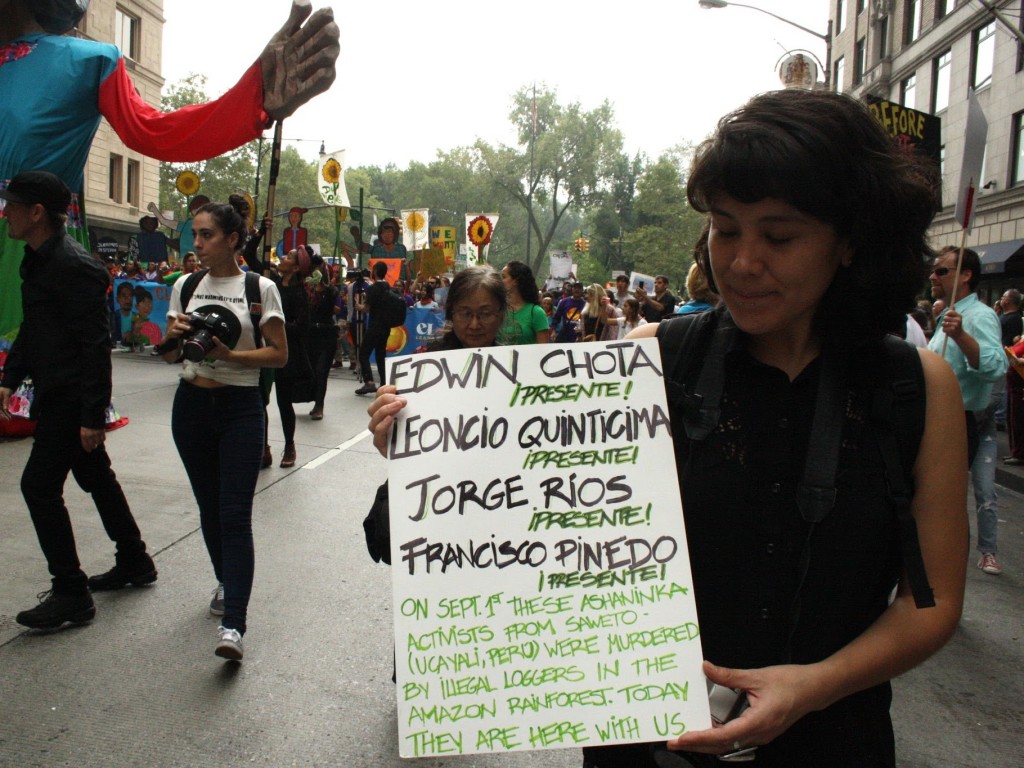 Tania Aparicio from Peru carries a sign with the names of four Ashaninka activists killed in the Amazon Rainforest. "Today they are here with us," says the sign.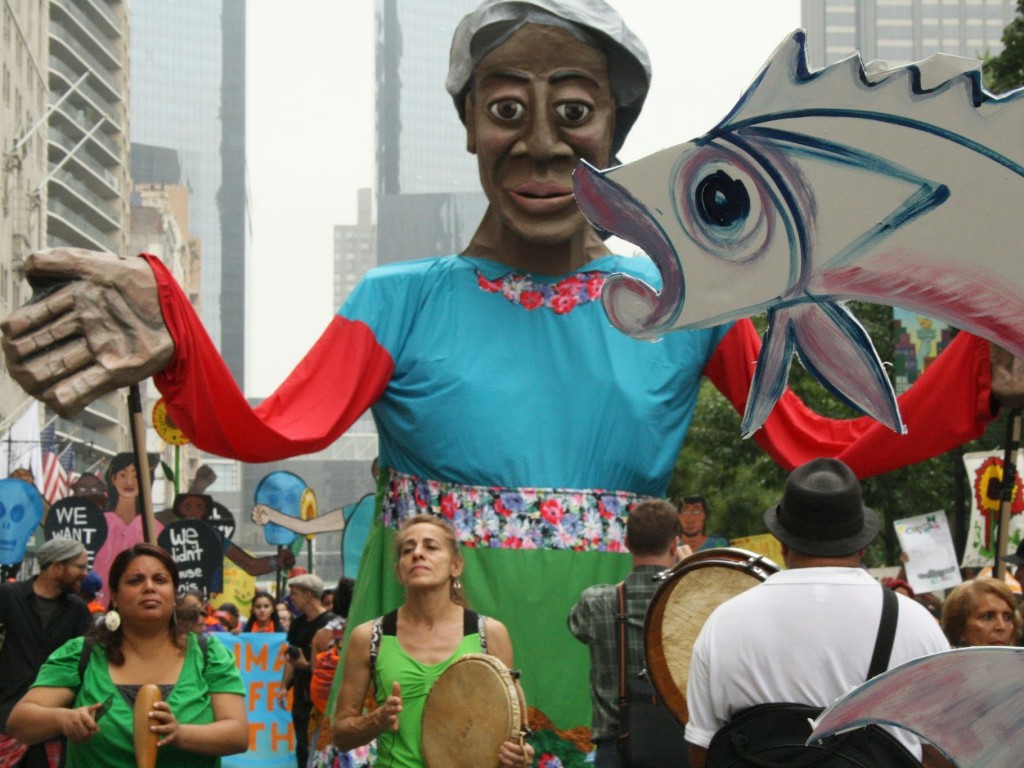 This big statue depicts mother earth and she is dancing with BombaYo, a project from the South Bronx working to preserve Puerto Rican traditions. "Our mission is reviving our culture trough our music and dance," said organizer José Ortiz.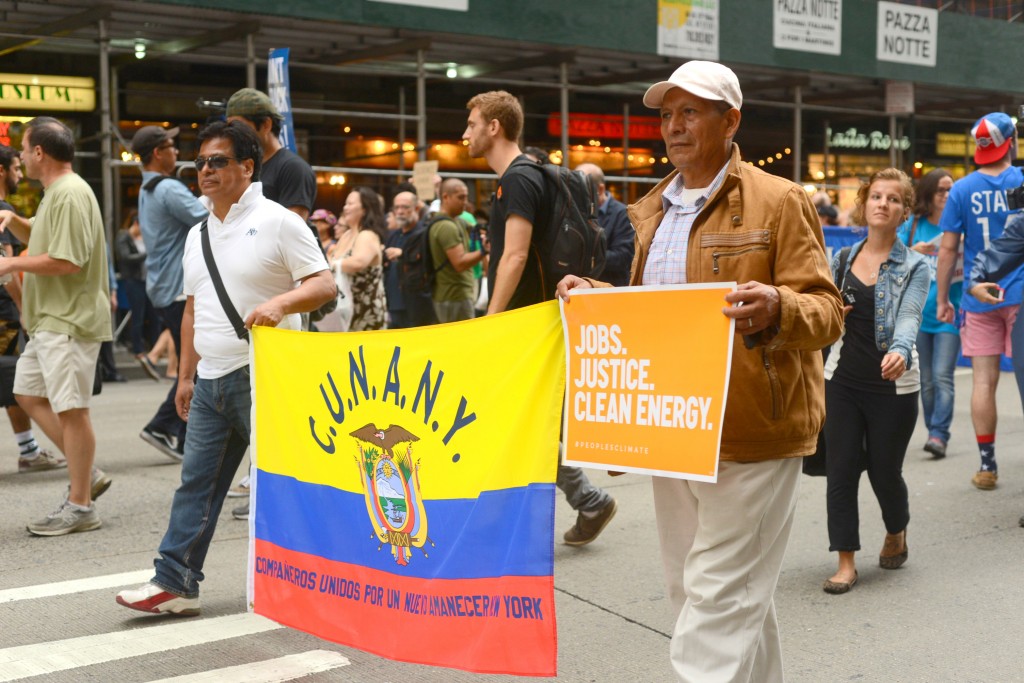 CUNANY, which translates to "Comrades United for the New Rise of New York," is an organization of Ecuadorian immigrants living in Queens and working in construction. "We are here because climate change affects all of us," said their leader Juan José Pitán.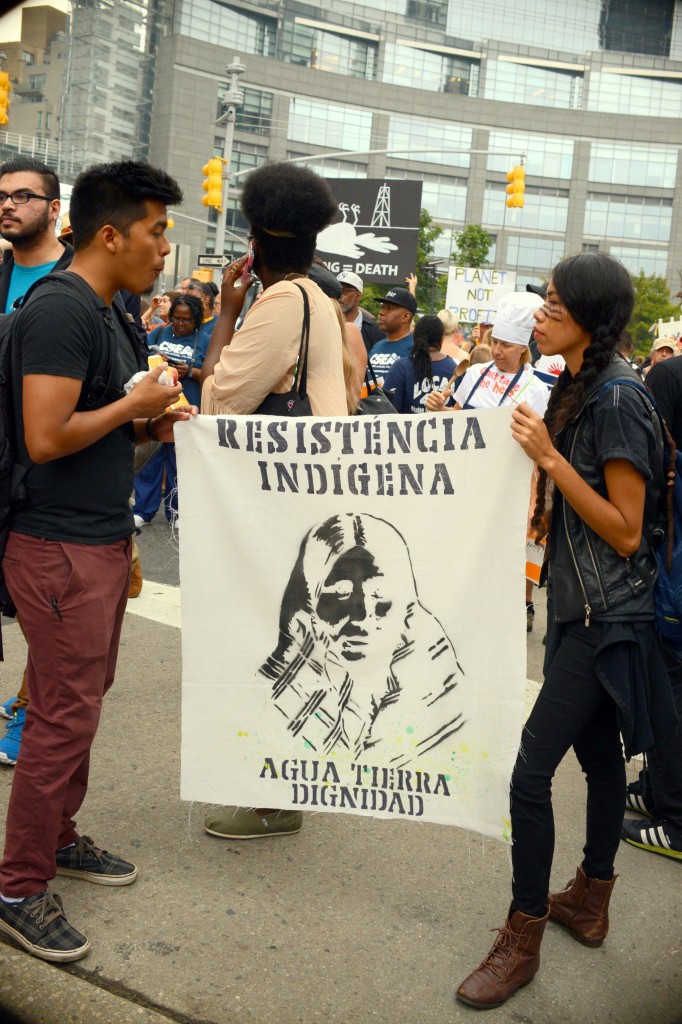 George and Rosa live in the United States, but their parents come from different indigenous groups—from Mexican communities in the case of Rosa, and Peruvian communities in the case of George. "I think indigenous groups are the ones who can teach us how to make this earth sustainable," said George.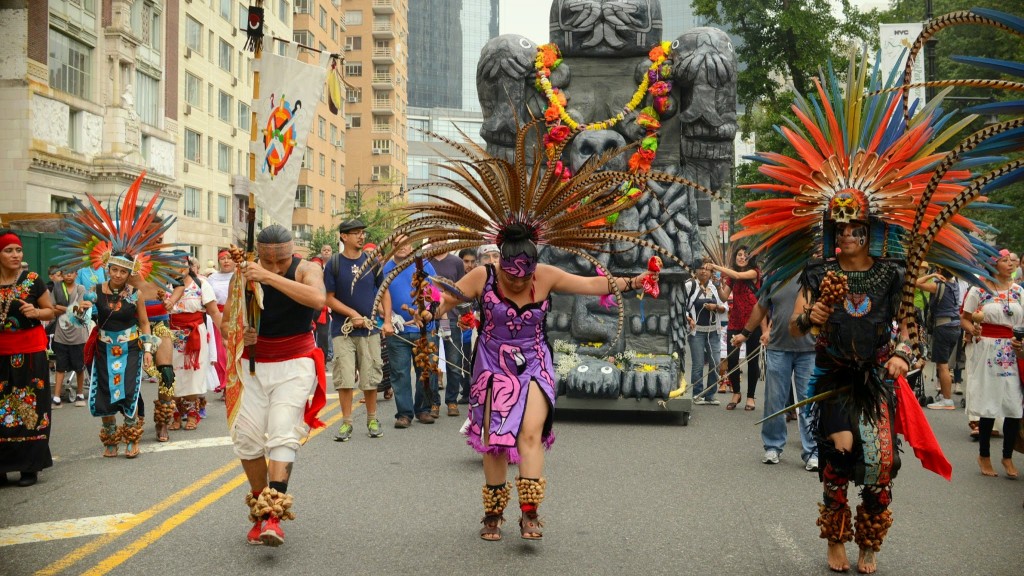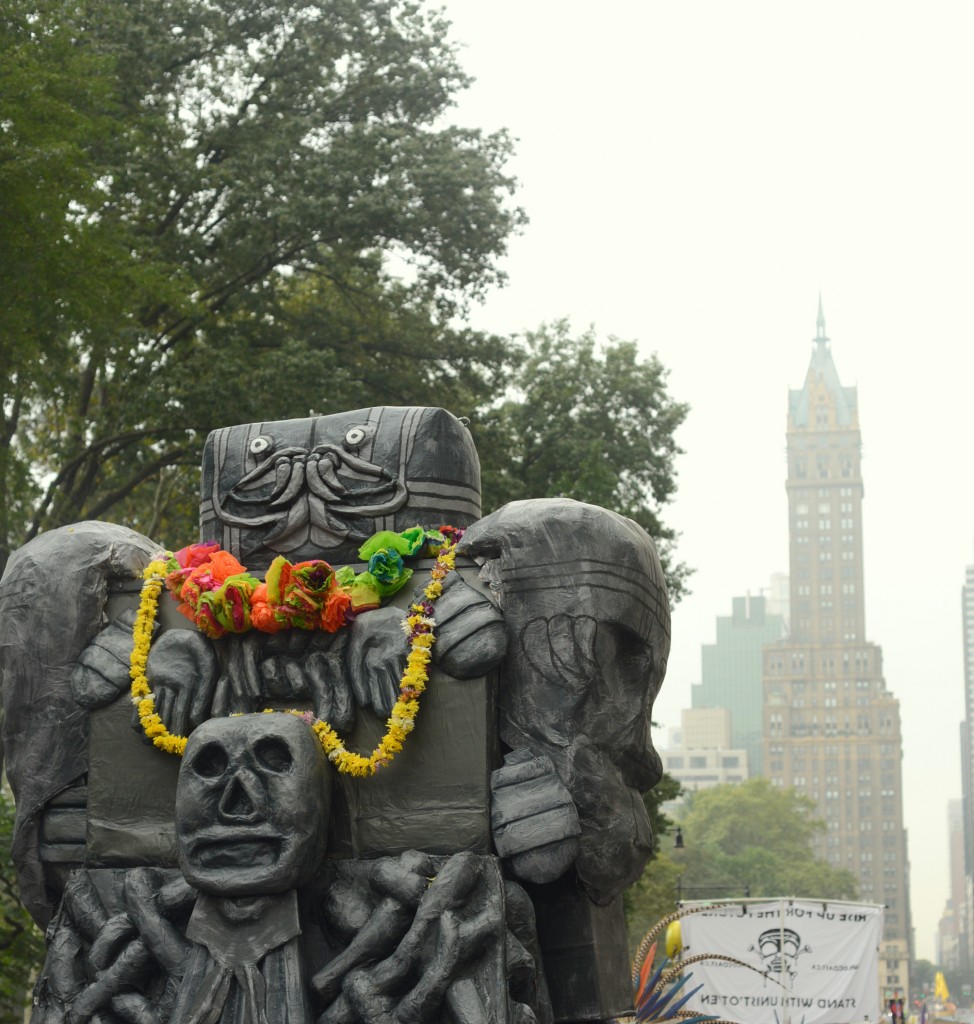 A collective of Mexican and Central American indigenous leaders called Cetiliztli Nauhcampa Quetzalcoatl in Ixachitlan (meaning: The Four Directions) marched with a statue that represents the God of Earth (Coatlicue) and performed ancient dances around it. "If we don't organize each other, the inevitable will come sooner," said one of the leaders named Gibran Raya.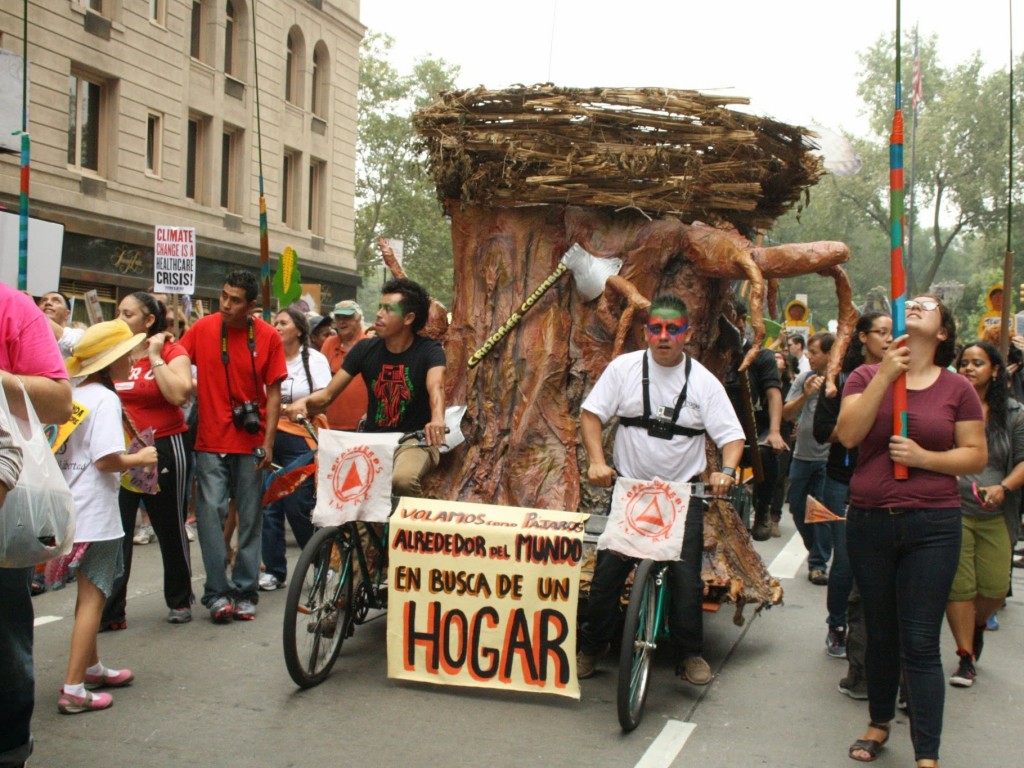 Ropavejeros is an art collective of immigrant Latinos who carried a nest during the march saying, "We travel like birds, around the world, looking for a home." These young artists use recycled materials for their work and identify with immigrant birds who also leave their country to survive. "Nobody leaves their home because they want to, not even an animal," artist Jesus Marín said. "If it is living well, then he will stay. But if not, he has the right to leave and survive. This is about the weather, but this is also about immigration."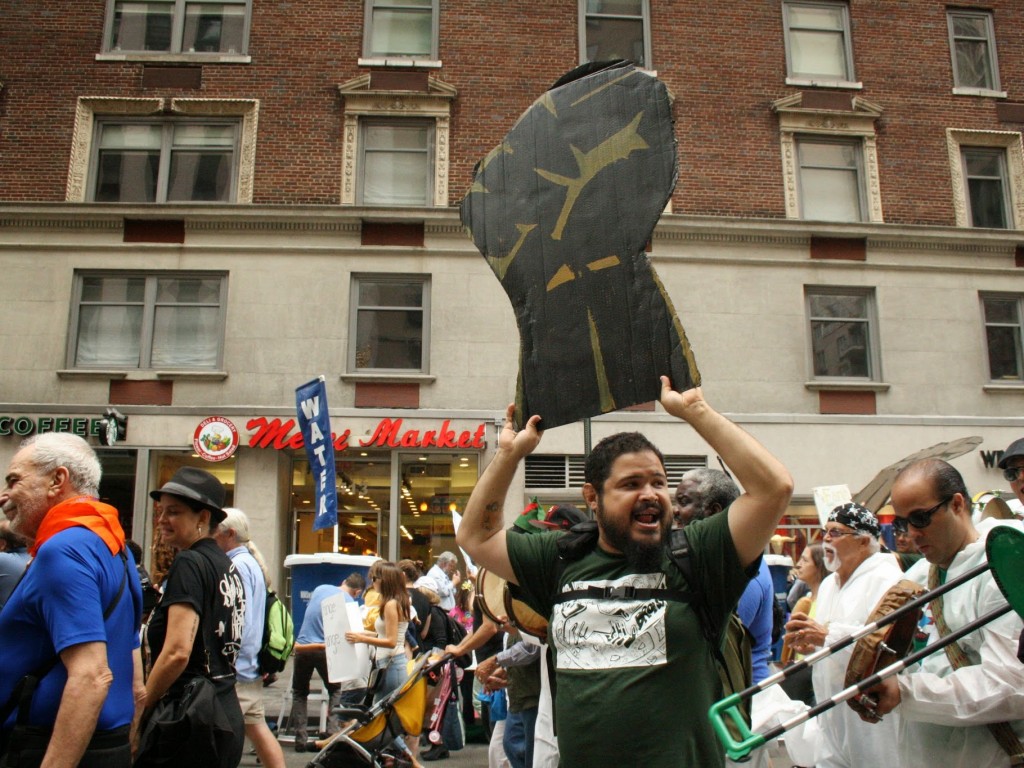 Moncho Lopez is a leader of the South Bronx Unite group that gathers Latino activists against pollution in their borough. "There is more asthma in the Bronx than there is in the rest of New York," said López, who said the problem is caused by disproportionate diesel trucking operations, fossil fuel power plants and waste transfer facilities.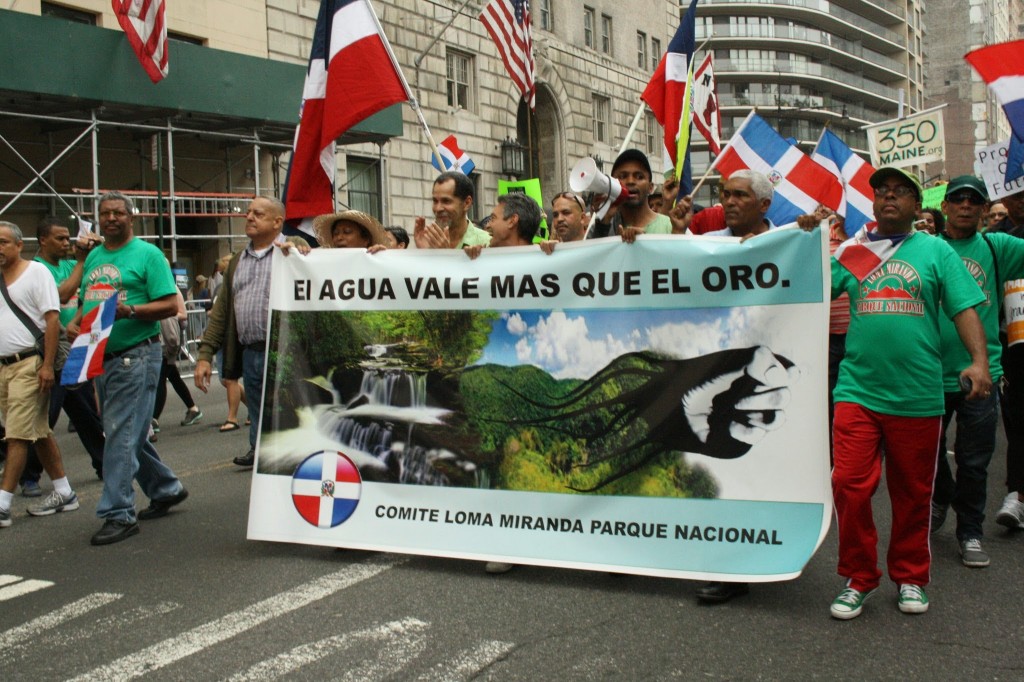 The Loma Miranda Committee is a Dominican group that fights to protect the Loma Miranda Natural Reserve. Environmentalists in the Dominican Republic hope the government will declare this reserve a national park. "We want to protect the rivers," said organizer Martín Rosario.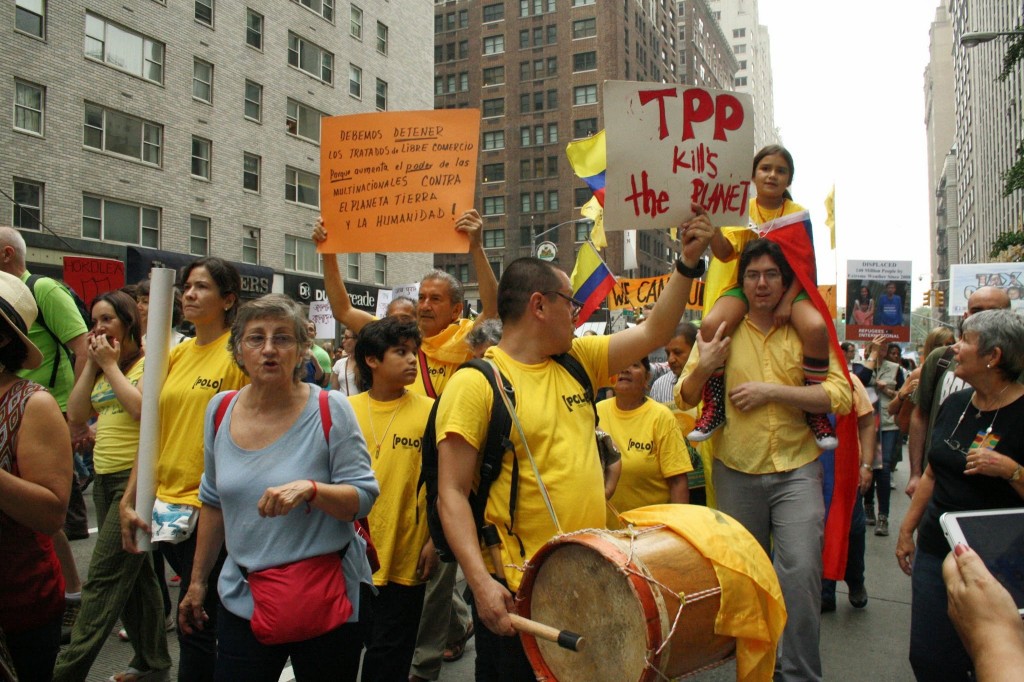 The leftwing political party from Colombia El Polo Democrático Alternativo has opposed President Juan Manuel Santos' mining policies. Recently, the government approved the drilling technique for extracting large amounts of natural gas known as "fracking."
Photos by Alexandra Hall and Camila Osorio
Alex Hall is a Thomas R. Pickering Graduate Foreign Affairs Fellow at New York University. She is pursuing a masters degree in Journalism and Latin American and Caribbean Studies.  Alex served as a Fulbright Scholar in the Dominican Republic.  She has a bachelors degree in Foreign Policy in the Americas from Vanderbilt University. She is also a photographer in New York City.
Camila Osorio is a Colombian reporter currently pursuing a masters degree in Journalism and Latin American studies at New York University. Camila worked three years for the political news website La Silla Vacía in Bogotá. She moved to New York two years ago and has published her work in WNYC, africasacountry.com, and Feet in 2 Worlds. Camila also worked as a translator for Democracy Now! En Español during the summer of 2014 and as a reporter for the South African website Ground Up during the summer of 2013. She has a bachelors degree in Political Science from the Universidad de Los Andes in Colombia, and an M.A. in Sociology from The New School for Social Research in New York.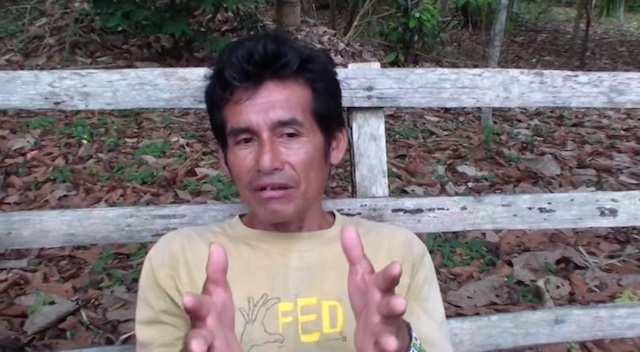 September 22, 2014
> Staff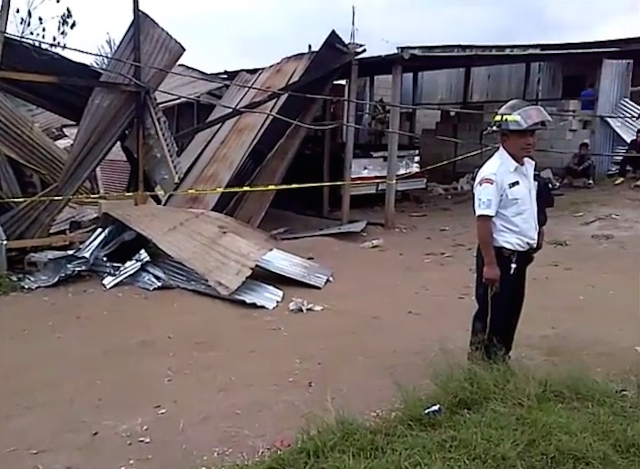 September 23, 2014
> Staff