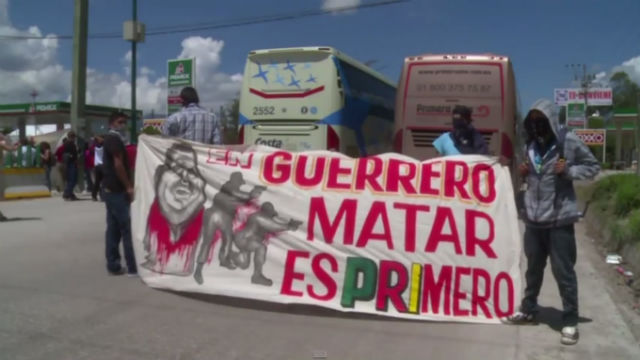 Federal Forces Dispatched to Iguala, Mexico, as Evidence Mounts Against Local Police in Student Massacre
October 7, 2014
By Staff
Top Story – Federal forces have taken over security in the Mexican town of Iguala, disarming local police officers as evidence mounts of their involvement in a Sept. 26 shooting that left six dead, 25 injured and at least 43 missing.
Local police in Iguala are suspected of colluding with the gang Guerreros Unidos in carrying out the attack. Those shot or missing comprised a group of student teachers seeking donations for protests against discriminatory hiring practices in the education sector, as well as soccer players apparently mistaken for protesters.
On Saturday, the remains of at least 28 people were discovered in mass graves not far from the area where the shootings took place. Many of the remains had been badly burned, and DNA identification will take anywhere from two weeks to two months.
Authorities have detained about 30 people accused of involvement in the attack, including 22 police officers. Two high-ranking police officials remain at large.
A banner placed in Iguala and signed under the name of the Guerreros Unidos threatened "war" if the 22 detained officers are not released within 24 hours.
On Sunday, thousands of students blocked the main highway connecting Mexico City and Acapulco to demand information about their missing colleagues' whereabouts.
President Enrique Peña Nieto, who dispatched the federal officials on Monday, called the student deaths "outrageous, painful and unacceptable." Mexico's National Human Rights Commission has started an investigation of its own into the "serious human rights abuses" potentially perpetrated by the Iguala police. Amnesty International has called for "full and thorough investigations."
Headlines from the Western Hemisphere
North America
Caribbean
Central America
Andes
Southern Cone
Image: Youtube
Subscribe to Today in Latin America by Email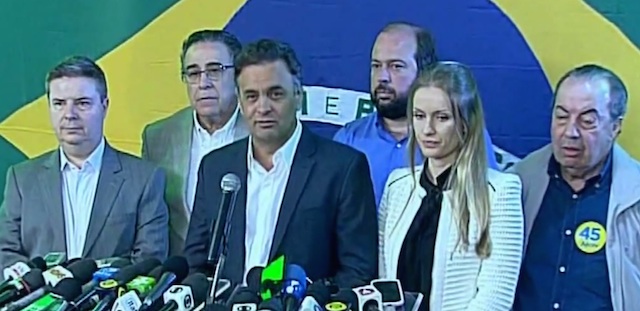 October 6, 2014
> Staff