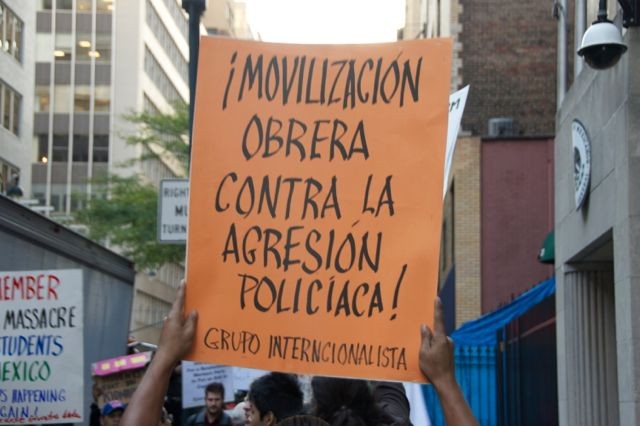 Leftist Groups in New York Protest Student Killings in Mexico
NEW YORK — Dozens of activists congregated outside the Mexican consulate to protest the Sept. 26 attack in Mexico's Guerrero state that left six dead, 25 injured and at least 43 students missing. Authorities have detained at least 22 police officers suspected of involvement in the attack.
Activists in Mexico held similar protests in at least 63 cities. Cities as far away as Buenos Aires and Berlin also saw demonstrations in solidarity with the students. In New York, a handful of leftist and student organizations voiced their anger towards the Mexican government's handling of the situation. The demonstrators also criticized recent cuts to education funding in Mexico, echoing the original protests by the students attacked in Iguala.
"They are trying to make education a commodity and drive the poor out of education. The government wants to intimidate the students through violence, [and] very blatantly they did," says Charlie Moran, 40, a native of Guerrero and student at Hostos Community College in the Bronx.
Moran is a member of The Internationalist Club, a Marxist organization with offices in Mexico, Brazil, Germany and the U.S. The club was heavily represented at the demonstration. Other leftist groups, like the American Freedom Socialist Party and the Mexican youth organization #YoSoy132 joined in the protest.
Below are pictures and statements from participants at the protest.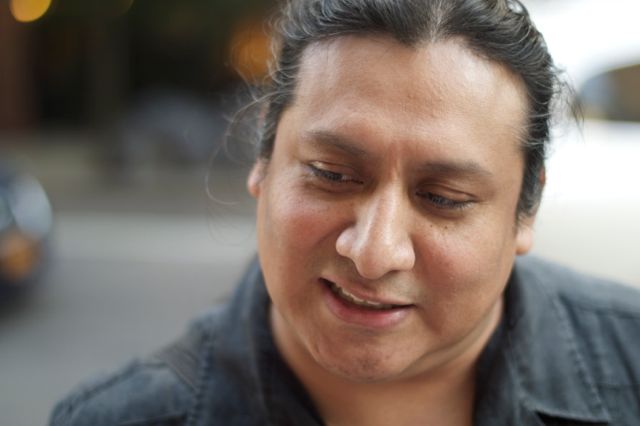 "It's not a coincidence that this happened in the state of Guerrero," says Moran, who remembers that 17 peasant protesters were killed in the state in 1995. According to Moran, the government is targeting leftist peasant and student organizations. "The normales [public teachers colleges that the missing students were attending] are seeds of radicalization. Students have normally been very active." Moran also mentioned that several schoolteachers who became guerrilla leaders came from Guerrero, such as Othón Salazar, Lucio Cabañas and Genaro Vásquez.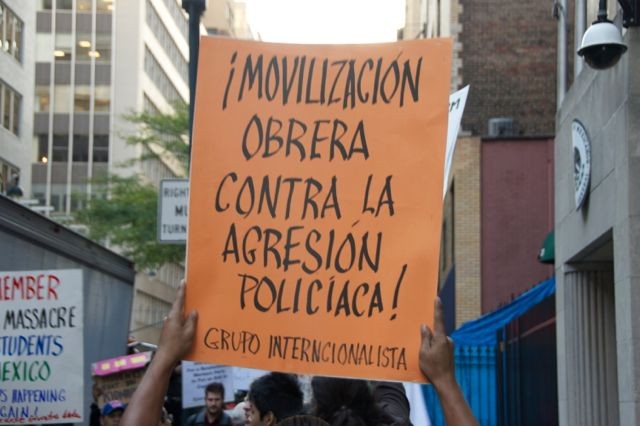 Other than protesting the education cuts, the students in Iguala sought to raise funds for a trip to Mexico City to commemorate the 1968 massacre there of students by soldiers.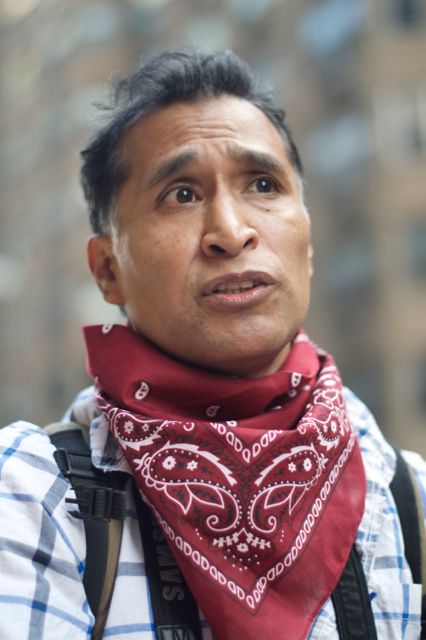 "We don't expect the consulate to talk to us. I saw the consul running away", said Francisco, a Mexican immigrant who belongs to the student group #YoSoy132 or "I am 132," its name a reference to an Occupy-linked protest campaign in Mexico. "This is symbolic, our power resided in the media."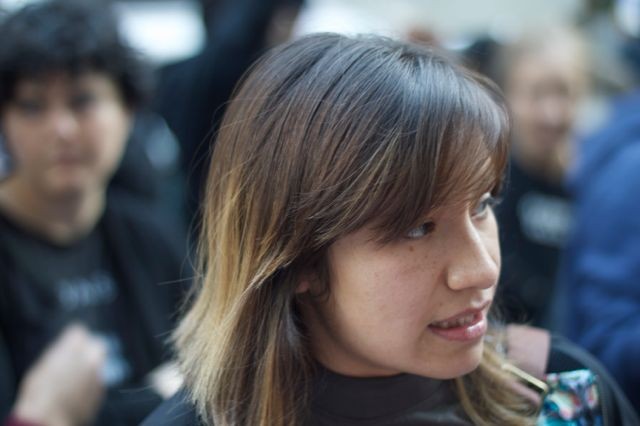 "This event was organized by Marxist, communist and socialist organizations," says Fernanda from Súarez, Mexico who is also a CUNY student. "We are students, workers, and we are asking for solidarity because in the United States we are seeing similar educational reforms."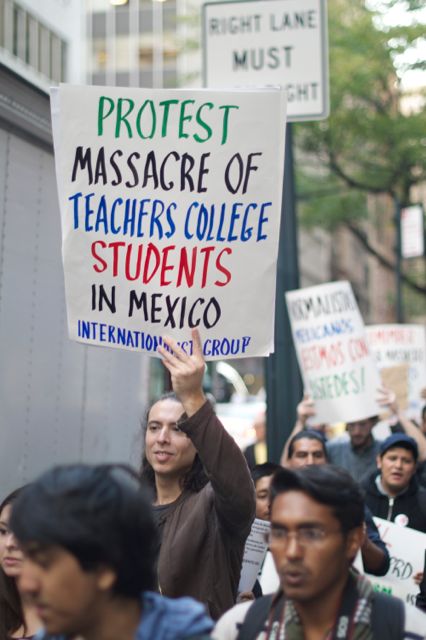 "Vivos se los llevaron, vivos los queremos", protesters chanted in New York, echoing a chant heard during rallies in Mexico which means "They were taken alive, and we want them back alive."
Stephen Durham, 67, is a member and organizer of the Freedom Socialist Party, a Harlem based political party. "We are here in solidarity with the students because they were protesting the neoliberal reforms [of the Mexican government]," he said."Mexico is currently experiencing the largest wave of political repression since the 1960s."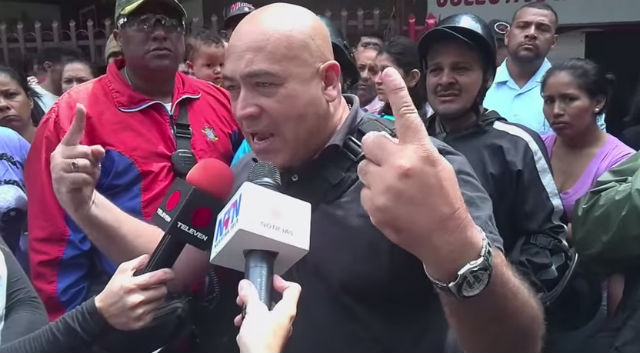 October 9, 2014
> Staff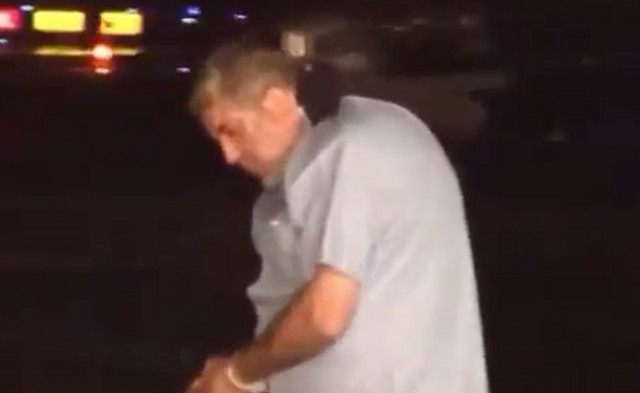 October 10, 2014
> Staff