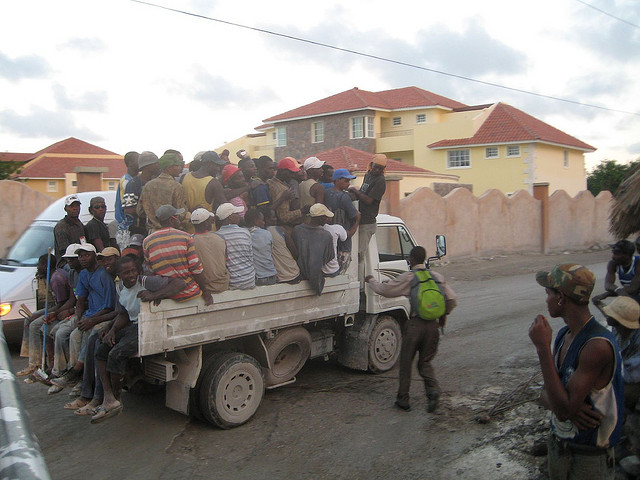 In the Dominican Republic, Many of Haitian Descent Left Effectively Stateless
February 2, 2015
By Staff
Top Story — Thousands in the Dominican Republic could be made effectively stateless by the expiration at midnight on Monday of a deadline for those born to undocumented foreigners to apply for legal status, Amnesty International warned.
As many as 200,000 people, mostly descended from Haitian immigrants, could now face deportation even though they were born in the Dominican Republic, Reuters reported.
On Friday, two days before the deadline facing those born to documented immigrants after 1929, just short of 7,000 had filed the necessary paperwork to obtain their birth certificates, an official told the EFE news service, adding that the deadline would not be extended. In recent weeks, long lines have reportedly formed in the capital Santo Domingo as thousands hurried to register.
The registration process was the result of a May 2014 law passed under pressure from the United Nations and the Inter-American Court of Human Rights. Human rights groups criticized the Dominican government for the inadequate publicity of the law as well as delays in the construction of immigration offices.
Without birth certificates, those affected will be unable to obtain work permits, register for schools, vote or apply for citizenship. One 22-year-old woman told The Associated Press on Friday as she waited in line to register that she had been denied her high school diploma despite finishing her studies.
The Dominican government in late January deployed an extra 600 troops to its border with Haiti, with which it shares the island of Hispaniola. The soldiers were sent to bolster a force of more than 22,000 due to concerns that instability in Haiti could lead to an exodus of migrants. The Dominican Republic's military said that in January alone it had captured at least 22,600 people trying to cross the border from Haiti.
In addition to Haiti's political instability — its parliament was dissolved earlier in January and doubts persist about the government's ability to hold elections delayed since 2011 — many Haitian refugees remain in the Dominican Republic after an estimated 500,000 fled a devastating earthquake in 2010. That year, the Dominican constitution was amended to deny citizenship to the children of undocumented immigrants, although the change was not applied retroactively.
Despite the official announcement that the Feb. 1 deadline would be the final opportunity to register for legal residency, the SIN news service noted that it remains unclear whether the deadline will be further extended.
Headlines from the Western Hemisphere
North America
As global oil prices continue to decline, Mexico has announced $8.3 billion in budget cuts that will largely affect state oil company Pemex, in addition to canceling a controversial train project that was forefront in a corruption scandal involving President Enrique Peña Nieto.
President Barack Obama's selection to be U.S. ambassador to Mexico — a child of Mexican immigrants and potentially the first woman to hold the position — has withdrawn her nomination after waiting more than four months for her confirmation hearing.
Caribbean
A federal grand jury in Puerto Rico indicted nine people for the murder of Osvaldo Albarati-Casañas, a correctional officer stationed in a federal prison outside of the capital San Juan who allegedly confiscated contraband from the accused.
Central America
The Honduran government signed a concession to a Colombian-Honduran consortium for a $260 million road infrastructure project to build a toll road for tourists in the country's north.
Panama expelled former Colombian intelligence chief María del Pilar Hurtado on Saturday, transferring her to Colombia where she will face charges of helping monitor the phone calls of journalists and politicians opposed to former President Álvaro Uribe.
Andes
To the chagrin of human rights groups and opposition politicians, the Venezuelan government has authorized the use of firearms by riot police attempting to control protests.
Ecuadorean President Rafael Correa has created a Twitter profile and website to answer potential online criticism, a move that some of the president's critics see as broadly consistent with his previous efforts to silence the voices of prominent critics.
Southern Cone
Testing conducted on the gun that killed Argentine prosecutor Alberto Nisman found only Nisman's DNA on it, according to a statement released by lead investigator Viviana Fein.
Chile's President Michelle Bachelet on Saturday proposed a law to Congress that would allow women to obtain abortions in cases of rape, fetus malformation and life-threatening pregnancies, a move that will certainly be met with great opposition in a country where abortion is currently illegal under any circumstances.
Eduardo Cunha, a conservative and critic of Brazilian President Rousseff, has defeated the ruling Workers' Party candidate to become chamber of deputies speaker.
Image: Richie Diesterheft, CC BY 2.0
Subscribe to Today in Latin America by Email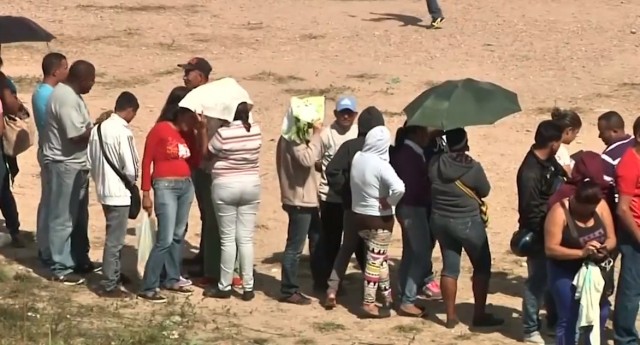 February 1, 2015
> Staff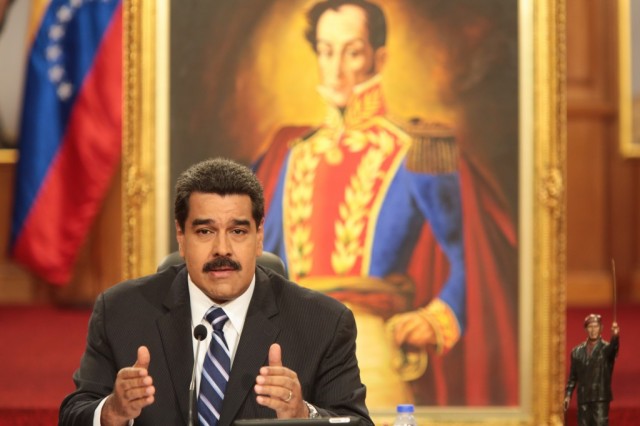 February 3, 2015
> Staff