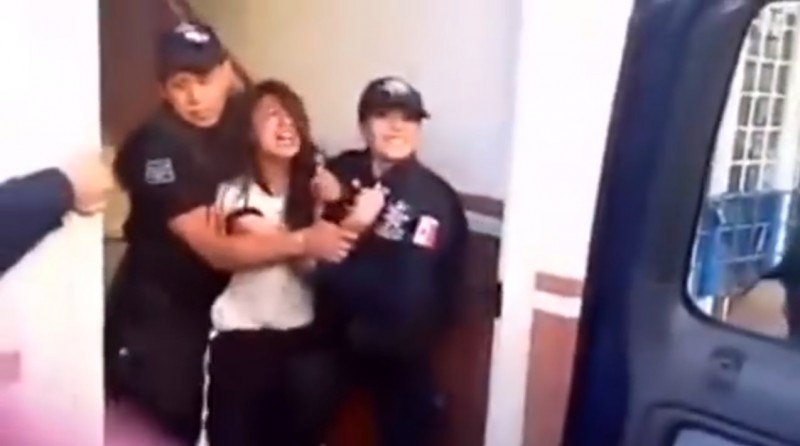 Alondra Luna Nuñez is wrongly taken from her house in Mexico on April 16. (
YouTube
, screengrab)
Mexican Teenager Wrongly Sent to US Is Returned Home
April 23, 2015
By Staff
Top Story — Alondra Luna Nuñez, a 14-year old Mexican girl, was returned to her home Wednesday after Mexican authorities had sent her last week to live in the United States on the suspicion that she was the missing daughter of an American woman, a premise discredited by DNA testing.
Nuñez's case gained international attention after a video of federal authorities dragging her from a classroom on April 16 kicking and screaming was posted on social media. Authorities were operating on orders to send the girl to Dorotea García, a Houston woman who claimed Nuñez was her daughter that had been illegally brought to Mexico by her father. Although Nuñez's family discredited García's claim, their pleas to let Nuñez stay were ignored.
The video succeeded in drawing enough attention, however, that the Mexican Foreign Ministry felt compelled to request a DNA test. While Nuñez waited for the results of the test with García in the United States, she posted a video on social media urging her parents in Mexico not to worry and that she was okay.
After DNA testing proved Alondra was not García's daughter, she was repatriated to Mexico and reunited with her family Wednesday. Meanwhile García's real daughter remains missing.
Headlines from the Western Hemisphere
North America
Caribbean
Central America
Andes
Southern Cone