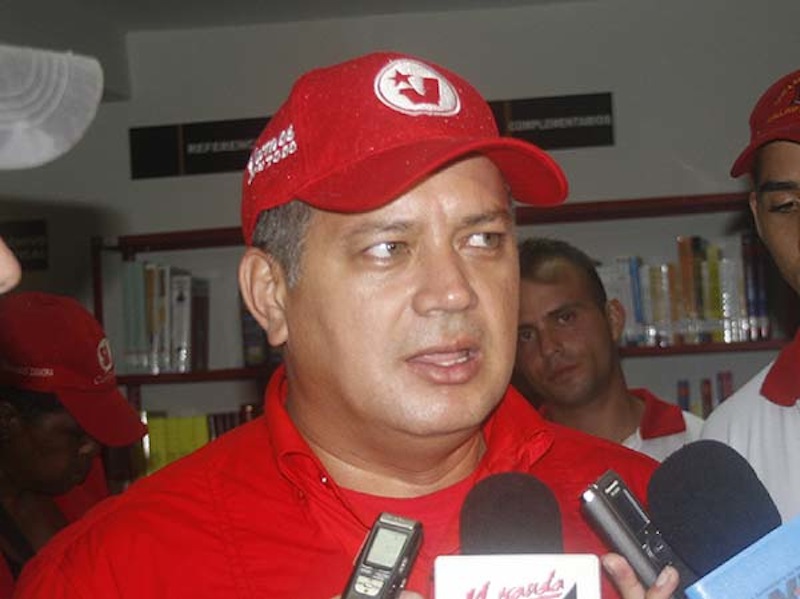 U.S. Reportedly Investigating Venezuelan Officials for Drug Trafficking
May 19, 2015
By Staff
Top Story — U.S. authorities are investigating several top Venezuelan officials for drug trafficking, according to a report published Monday by The Wall Street Journal, which sides with prior accounts linking a top Venezuelan lawmaker to the narcotics trade.
Diosdado Cabello, the head of Venezuela's National Assembly, is reportedly a main target of the investigation by agents from the U.S. Drug Enforcement Administration as well as federal prosecutors.
When Cabello's bodyguard defected to the United States in January, he accused his former boss of involvement with the "Cartel de los Soles," an alleged cabal within Venezuela's military with ties to the cocaine tried.
Cabello, who has denied the accusations, announced on Wednesday that he had sought to bar travel by 22 Venezuelan media figures who have reported on the claims, which were first published by the Spanish newspaper ABC.
An anonymous U.S. Department of Justice official told The Wall Street Journal, regarding Cabello's alleged links to a trafficking organization, that "there is extensive evidence to justify that he is one of the heads, if not the head, of the cartel." Whether the official was making reference to the Cartel de los Soles is unclear.
Headlines from the Western Hemisphere
North America
Caribbean
Central America
Andes
Southern Cone
Subscribe to Today in Latin America by Email