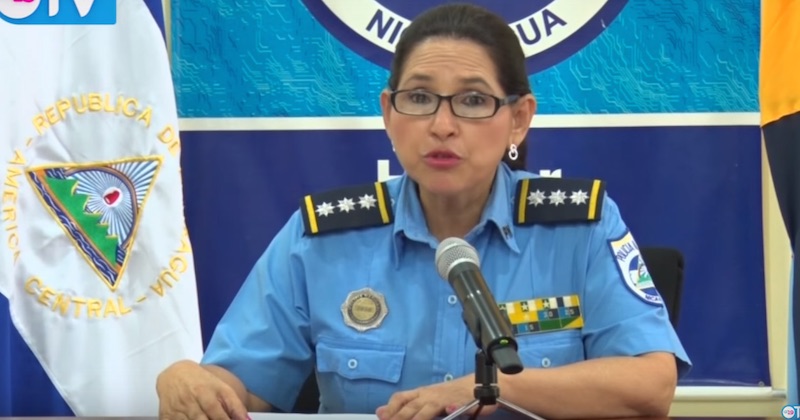 Nicaragua's Police High Commissioner Vilma Rosa González held a press conference on Sunday regarding border crossing attempts by Cuban migrants. (Image:
YouTube
, screenshot)
Nicaragua Closes Border to Cuban Migrants Moving North to United States
November 16, 2015
By Staff
Top Story — Nicaragua shut down its border with Costa Rica on Sunday to keep more than 1,000 Cubans from entering the country. The move by Nicaraguan authorities is a direct rebuke to their Costa Rican counterparts' decision, one day earlier, to grant transit visas to the migrants — a decision that the administration of Nicaraguan President Daniel Ortega said will set off a humanitarian crisis.
The border crisis comes amid increasing tensions over the rising number of Cubans crossing Central America on their way to the United States in order to circumvent the heavily patrolled Florida Straits and to take advantage of special immigration arrangements that date back to the Cold War.
The "wet-foot, dry-foot" policy, as it is informally known, protects Cubans from deportation from the moment they set foot on U.S. soil. Such protection does not extend to migrants captured at sea. Owing to the thawing of diplomatic relations between the United States and Cuba, many on the island nation fear that the policy may soon be discontinued — a fear that, according to analysts, accounts for the recent wave of Cuban migration to the United States.
Costa Rican authorities on Friday detained the Cuban migrants at the border with Panama, setting off protests that temporarily blocked the Inter-American Highway. The government reversed course on Saturday, providing the migrants with a transit visa that gave them seven days to cross into Nicaragua.
Conflicting reports emerged on Sunday from the Peñas Blancas border crossing between Nicaragua and Costa Rica, where Nicaraguan police turned away hundreds of Cuban migrants who had either entered the country or were attempting to cross the border. Police members said the migrants caused "serious altercations" and "material damages" after storming the border crossing, according to Agence France-Presse. The Tico Times reports that riot police reacted to the migrants' attempts to cross by firing shots and tear gas.
"The Costa Rican government, in a deliberate and irresponsible action, hurled and continues hurling thousands of Cuban citizens at Nicaragua's southern border posts," the Ortega administration said in a statement. Costa Rican Foreign Minister Manuel González, in turn, condemned Nicaragua's "totally irresponsible" decision to shutter its border, according to The Tico Times.
Headlines from the Western Hemisphere
North America
Caribbean
Central America
Andes
Southern Cone
Subscribe to Today in Latin America by Email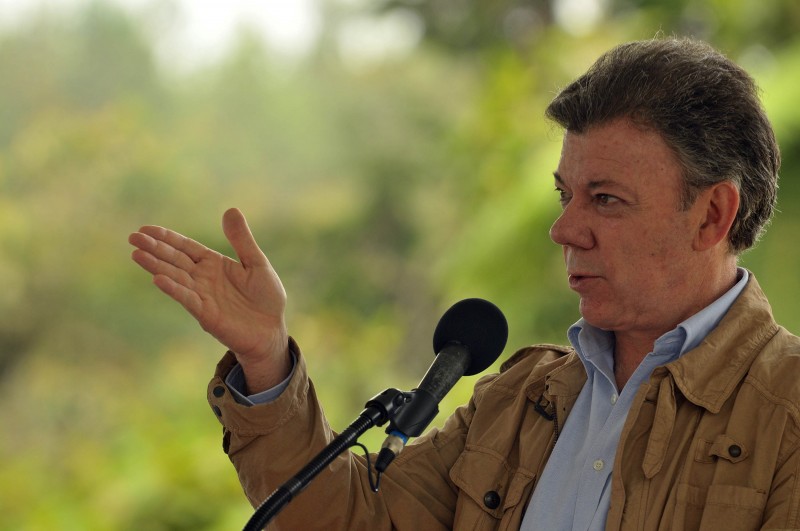 November 13, 2015
> Staff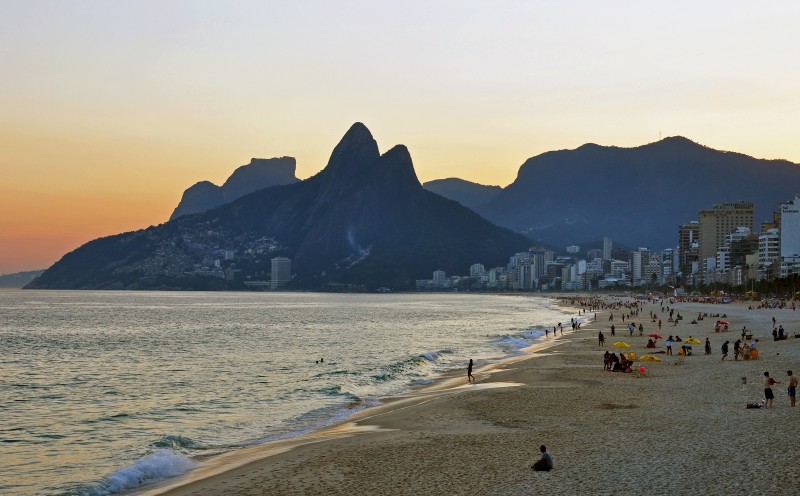 November 17, 2015
> Staff