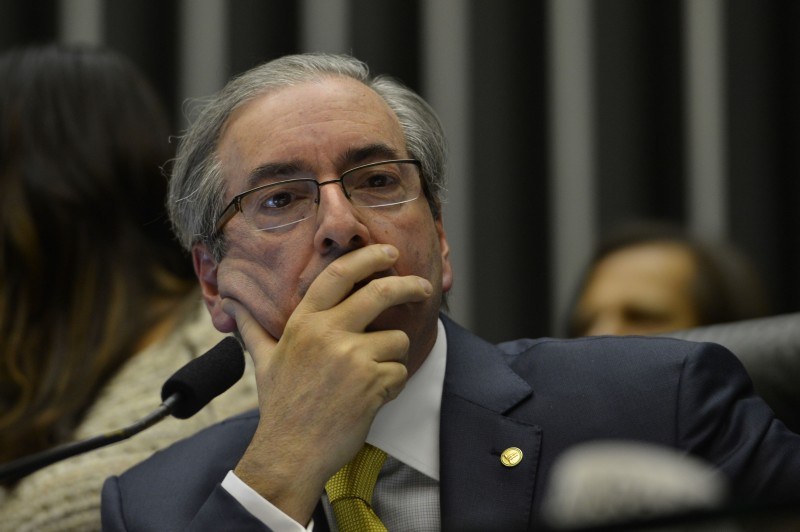 Brazil Attorney General Calls for Speaker's Ouster for 'Obstructing' Investigation
December 17, 2015
By Staff
Top Story — Brazil's attorney general on Wednesday called for the Supreme Court to remove House Speaker Eduardo Cunha from office, arguing Cunha has used his position to obstruct a series of corruption probes against himself.
Cunha, who himself initiated impeachment proceedings against President Dilma Rousseff on Dec. 2, faces charges that he was linked to a kickback scheme at the state oil firm Petrobras.
In his written request to Brazil's Supreme Court, Attorney General Rodrigo Janot argued Cunha has used his position to "embarrass and intimidate fellow deputies, witnesses, lawyers and civil servants in an attempt to stall investigations against him," according to a statement posted on the Attorney General's website.
Cunha is accused of accepting at least $5 million in kickbacks in connection with a corruption scheme at Petrobras. Brazil's federal police searched Cunha's residences in the capital Brasília and Rio de Janeiro on Tuesday, the same day that the ethics committee of the Chamber of Deputies, which Cunha presides over, authorized an investigation into whether he lied about the existence of Swiss bank accounts in his name.
Speaking to reporters on Wednesday, Cunha described Janot's request for his removal from office as a "smokescreen" to divert attention from the impeachment proceedings against Rousseff, asserting the millions of dollars found in his Swiss bank account were procured legally.
Cunha has emerged as Rousseff's main rival in government, having left the government coalition between his Brazilian Democratic Movement Party and her Workers' Party in July. At the time, Cunha accused Rousseff and Janot of conspiring to rope him into the widening Petrobras probe, which has ensnared key members of the Workers' Party as well as some of Brazil's most prominent businessmen since it was revealed in March 2014.
Headlines from the Western Hemisphere
North America
Caribbean
Central America
Andes
Southern Cone