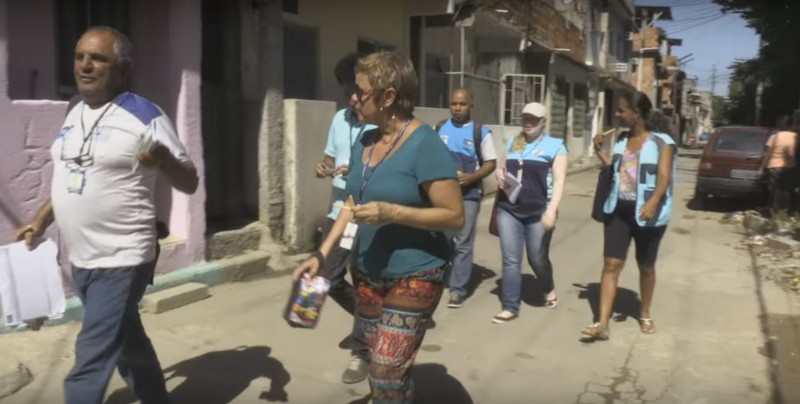 Public health professionals working to combat the Zika virus in Brazil. (Image:
Youtube
)
Hemisphere Reacts to 'Explosion' of Zika Virus
January 29, 2016
By Staff
Top Story — The World Health Organization declared Thursday the mosquito-borne Zika virus, linked to thousands of cases of birth defects in Brazil, is "spreading explosively." The WHO's Americas division now forecasts as many as 4 million cases of the disease could spread throughout the hemisphere, and governments across the region are scrambling to respond.
The disease, which is spread by bites of female Aedes aegypti mosquitoes, has been linked to a sharp spike in cases of microcephaly, in which newborn babies are born with abnormally small heads and without fully developed brains, although a causal relationship has not yet been proven. 4,000 cases of microcephaly have been reported in Brazil since September, with nearly 1,000 cases, or 1 to 2 percent of all births, recorded in the state of Pernambuco, the virus' epicenter.
Identifying pregnant women who may be carriers of the disease has been a challenge as 80 percent of all those infected show none of the symptoms: mild fever, rash and red eyes.
With cases of the virus having now been confirmed in 23 countries in the region and a proven vaccine not expected in 2016, countries are responding to the impending health crisis in different ways. In Brazil, embattled President Dilma Rousseff has declared "war" on the virus, promising to deploy 220,000 troops to distribute information about the disease as well as to identify and eliminate stagnant water mosquito breeding grounds. Researchers are also attempting to assess the the role that the upcoming 2016 Olympic Games in Rio de Janeiro will have in spreading the disease, with the International Olympic Committee expected to release guidelines on Friday.
Meanwhile, Brazilian reproductive rights activists, lawyers and scientists have filed a petition to the Brazilian Supreme Court to provide medical exceptions to women seeking abortions, one of the few ways women in the country can access the otherwise illegal procedure. El Salvador, criticized for its exceptionally strict abortion laws, has attempted to address Zika infections in pregnant women by calling on women to avoid pregnancy until 2018.
The virus' health implications are not yet fully understood. Health officials in Colombia have noted an increase of Guillain-Barré syndrome, a rare neurological disorder that affects nerve cells and can potentially lead to paralysis, in people infected with the virus. In Venezuela, the sharp increase in Zika cases has placed a strain on an already faltering healthcare system with thousands of infected people without access to treatment drugs. When the drugs are available, some patients pay nearly $100 for black market immunoglobulin treatments.
In the United States, there have been 31 infections — all from travelers to areas affected by the virus — causing U.S. Centers of Disease Control officials to offer precautions about travel while urging those within the country to remain calm.
Headlines from the Western Hemisphere
North America
Caribbean
Central America
Andes
Southern Cone
Subscribe to Today in Latin America by Email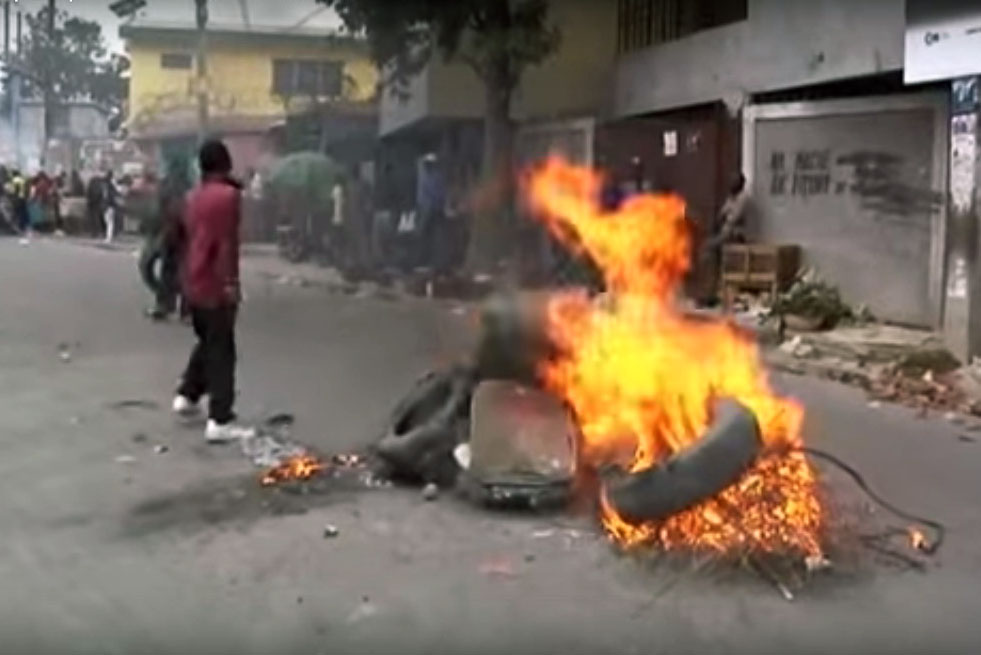 January 28, 2016
> Staff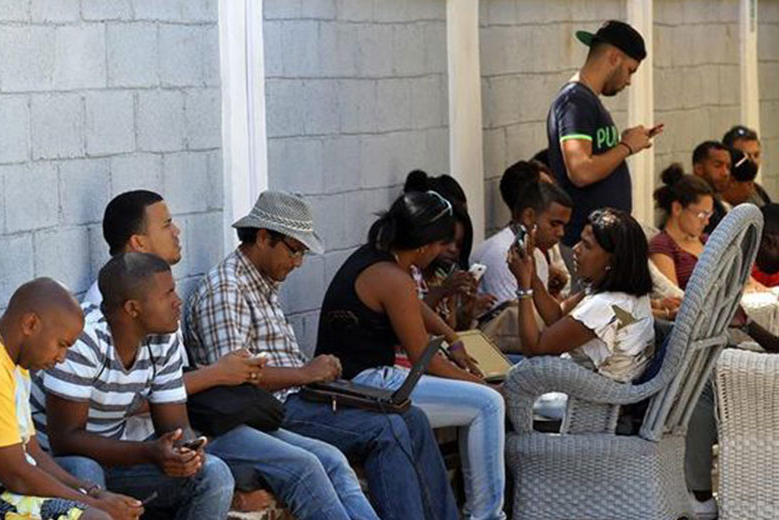 February 1, 2016
> Staff