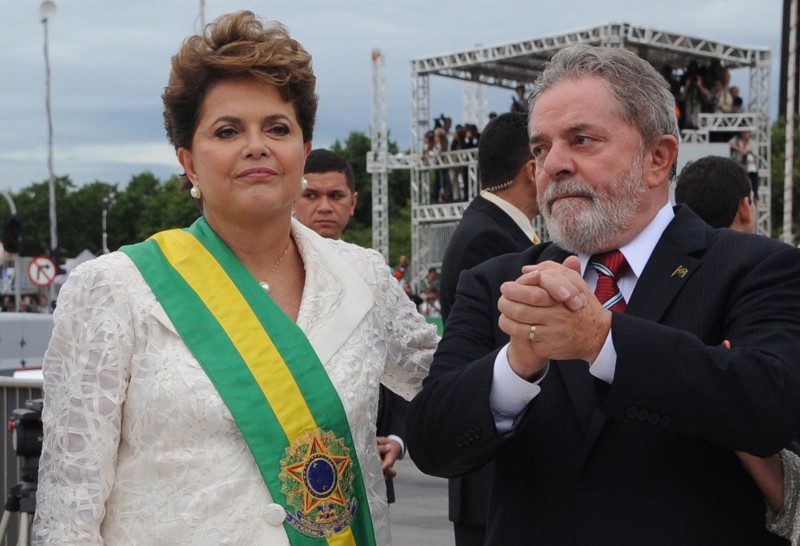 Brazil Ex-President Lula Questioned in Corruption Case
March 4, 2016
By Staff
Top Story — Former Brazilian President Luiz Inácio Lula da Silva was brought in for questioning by police on Friday, as part of an investigation into a multi-billion dollar kickback scheme at the state-run oil firm Petrobras. Silva's residence — and that of his son — were raided, also on Friday, as part of the probe.
The latest phase of the investigation known as Operation Car Wash targets Silva, several of his family members and the president of his foundation, the Lula Institute, according to Brazilian newspaper Folha de S. Paulo.
The 33 search-and-seizure warrants and 11 warrants for questioning executed on Friday stunned observers. Silva, long considered Brazil's most popular president, has consistently denied any involvement in the multi-billion dollar scheme that has taken down key members of his Workers' Party.
Friday's warrants come one day after news reports of a plea deal being negotiated by fallen Workers' Party Senator Delcídio do Amaral, in which he accuses both Silva and current President Dilma Rousseff of participating in the Petrobras scheme.
In a letter, Rousseff questioned the veracity of Amaral's allegations, and said that she repudiates "the abusive use of leaks as a political weapon." Folha de S. Paulo reports that, prior to releasing the letter, Rousseff reacted to the alleged plea deal by referring to Amaral with an expletive in front of four of her most trusted advisors.
Rousseff's opponents say Amaral's alleged revelations strengthen the case for her impeachment. The president's approval ratings are currently at 11 percent, according to The Wall Street Journal, as she faces corruption charges and a worsening economic outlook. On Thursday, the Brazilian government released figures that show that the country's gross domestic product shrank by 3.8 percent in 2015, the biggest contraction in 25 years.
Headlines from the Western Hemisphere
North America
Caribbean
Central America
Andes
Southern Cone
Subscribe to Today in Latin America by Email