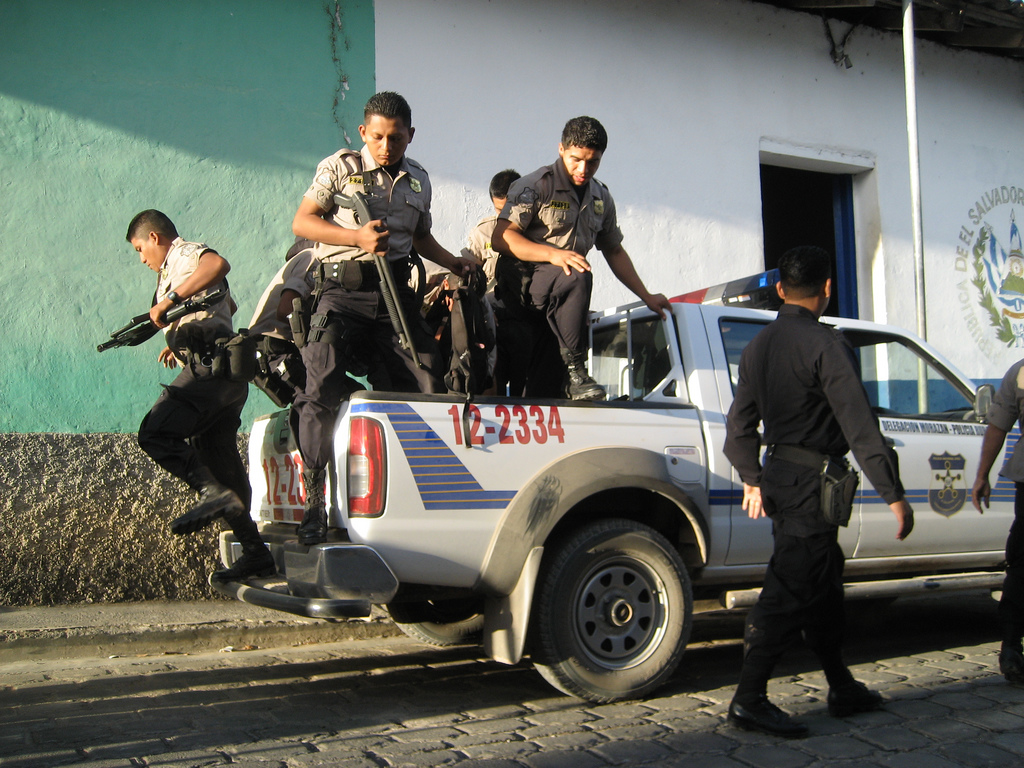 El Salvador Unveils New Gang Unit for Rural Areas
April 21, 2016
By Staff
Top Story — The government of El Salvador has dispatched 1,000 soldiers and police officers to the countryside to combat gangs, reflecting a recent shift in gang activity away from urban areas in the face of government raids.
The soldiers will target some 100 leading members of the Mara Salvatrucha and Barrio 18 gangs, police commissioner Marco Tulio said on Wednesday. They will be equipped with helicopters, night-vision goggles and machine guns.
"The moment has come to stop the scale of violence which has imposed itself in the last few years on our country and which has created so much blood and sacrifice," Vice President Óscar Ortiz said during Wednesday's announcement.
El Salvador recently surpassed its neighbor Honduras to become the so-called murder capital of the western hemisphere. The dissolution of a truce between the Mara Salvatrucha and Barrio 18 gangs, in 2014, led to a spike in homicides to levels not seen since the end of a nearly 13-year civil war in 1992. The controversial government crackdown in response to the spike in killings, The Washington Post reports, has yielded more violence, and contributed to the mass migration of Salvadorans to the United States.
Salvadoran activists working in some of the most violent communities in the country have decried the police tactics used to combat the gangs. As one human rights defender told Al Jazeera America in 2014, "This is a social conflict, not a military one."
The Inter-American Commission for Human Rights has condemned the government of El Salvador's "repressive and populist" recent measures to combat gang activity, and urged authorities to respect human rights during the crackdown.
With regards to the new force deployed to rural areas, Vice President Ortiz said on Wednesday that human rights would be respected during their operations.
Headlines from the Western Hemisphere
North America
Caribbean
Central America
Andes
Southern Cone