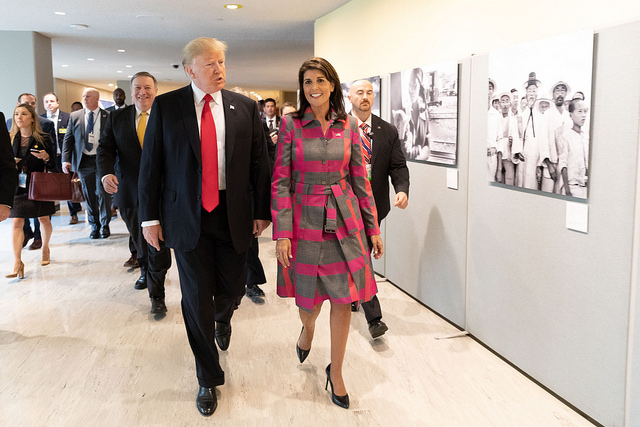 U.S. President Donald Trump and U.N. Ambassador Nikki Haley at the United Nations Headquarters on Sept. 24, 2018. Photo by the White House.
Trump Criticizes Venezuela at UN General Assembly
September 26, 2018
By Staff
TODAY IN LATIN AMERICA
UNITED STATES: President Donald Trump spoke at the United Nations General Assembly in New York yesterday, advancing his "America First" policy and lauding his work with countries like North Korea. He also strongly criticized Venezuela, describing its political situation as a "human tragedy" and saying Venezuelan leader Nicolás Maduro could be overthrown easily.
Earlier in the day, Trump slapped financial sanctions on four people closely associated with Maduro, including his wife, Cilia Flores, and the vice president. Trump accused them of helping Maduro "plunder" Venezuela's wealth.  In recent years, the United States has applied sanctions to dozens of individuals in the Maduro administration, including Maduro himself.
Maduro responded to the latest round of sanctions in a televised speech in Caracas. "Today the U.S. government released a sanction decree, no less than against the first lady Cilia Flores," he said. "Never has something like this happened. If you want to attack, attack me, but don't mess with my family. Don't be cowards. Her only crime is to be my wife."
HEADLINES FROM THE WESTERN HEMISPHERE
NORTH AMERICA
MEXICO: The Mexican government acknowledged for the first time yesterday that the 1968 Tlatelolco massacre of student protesters was a "state crime." Official estimates of the massacre, largely inflicted by government snipers, range from 25 to more than 200 killed. The statement from Jaime Rochin, the head of the Executive Commission for Attention to Victims came a day before the four-year anniversary of the 2014 forced disappearance of 43 students from the Ayotzinapa Rural Teachers' College in Guerrero.
MEXICO: After allegations that local cops were collaborating with drug gangs, Mexican authorities disarmed the entire police force in Acapulco, a once thriving resort town that now has one of the highest murder rates in the world. Officials also issued arrest warrants for two Acapulco police commanders accused of homicide and placed the entire police force under investigation.
CARIBBEAN
JAMAICA: Jamaican Prime Minister Andrew Holness declared a new state of emergency in several areas of Kingston in response to an increase in murder and extortion in the capital. This is the third state of emergency Holness has declared in Jamaica this year. The affected communities include the St. Andrew South, Kingston Central and Kingston Western police divisions.
CENTRAL AMERICA
PANAMA: The former Trump hotel in Panama City was rebranded yesterday as the JW Marriott after a months-long dispute between hotel management and the majority investor Orestes Fintiklis. In March, a judge ruled that the company linked to the U.S President Donald Trump couldn't have control of the property after violating the contract with Finklis, and the sign bearing Trump's name was removed.
GUATEMALA: During his speech at the United Nations General Assembly yesterday, Guatemalan President Jimmy Morales said the anti-corruption commission backed by the U.N. is a "threat to peace" that has violated the country's constitution. Morales conditioned the continuation of the International Commission Against Impunity in Guatemala (CICIG) to the willingness of U.N.'s secretary-general to name a new commissioner to replace Iván Velásquez.
GUIANA SHIELD
SURINAME: A group of investigators discovered illicit jaguar hunting and trade in Suriname after finding the big cats tied onto poles, motorbikes and trucks. Reporters for World Animal Protection found evidence that the killings happened near logging and mining sites mostly owned by the Chinese. Locals boil the animals' bodies for about a week to create a dark paste that can be sold for medical purposes for up to $3,000 a tub in Asian black markets. The trade of jaguars and their body parts is illegal in Suriname.
ANDES
VENEZUELA: Venezuelan Foreign Minister Jorge Arreaza has called for the Mexican, Colombian and Chilean governments to open a special commission to investigate their embassies. Speaking in New York yesterday at the United Nations General Assembly, Arreaza demanded that the governments determine whether their embassies' staffs in Venezuela were involved in the alleged assassination attempt against Venezuelan President Nicolás Maduro last month.
SOUTHERN CONE
ARGENTINA: Luis Caputo, Argentina's central bank chief, resigned yesterday amid negotiations with the International Monetary Fund. His surprise resignation, which came only a few months after he started the position, was announced through a bank statement claiming he's leaving the post for "personal reasons." Guido Sandleris, Argentina's former economic policy secretary, will replace Caputo. The leadership change comes as the Argentine government seeks help from the IMF to salvage their weakening economy.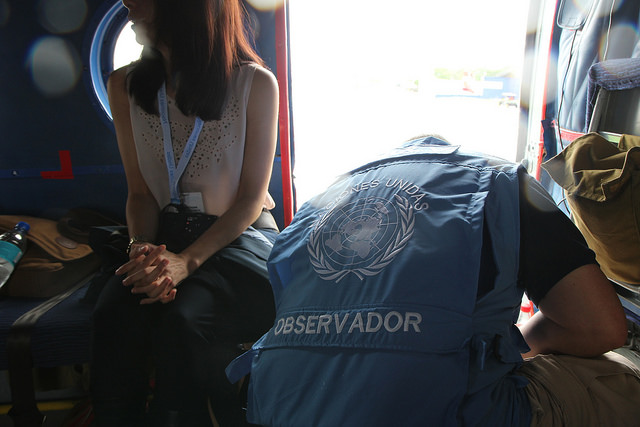 September 26, 2018
> Jo Corona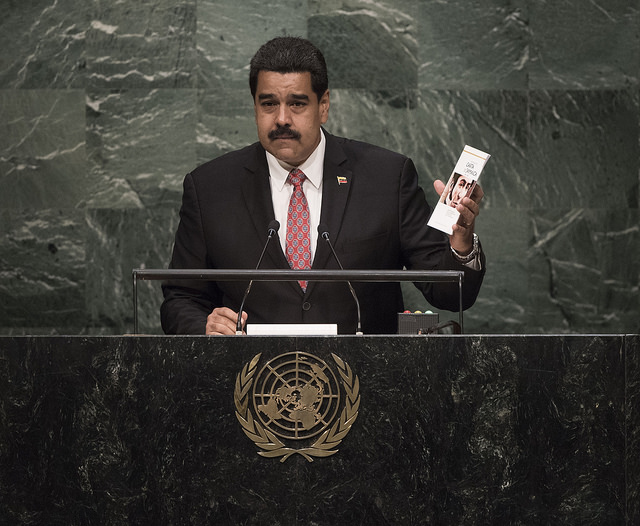 September 27, 2018
> Staff