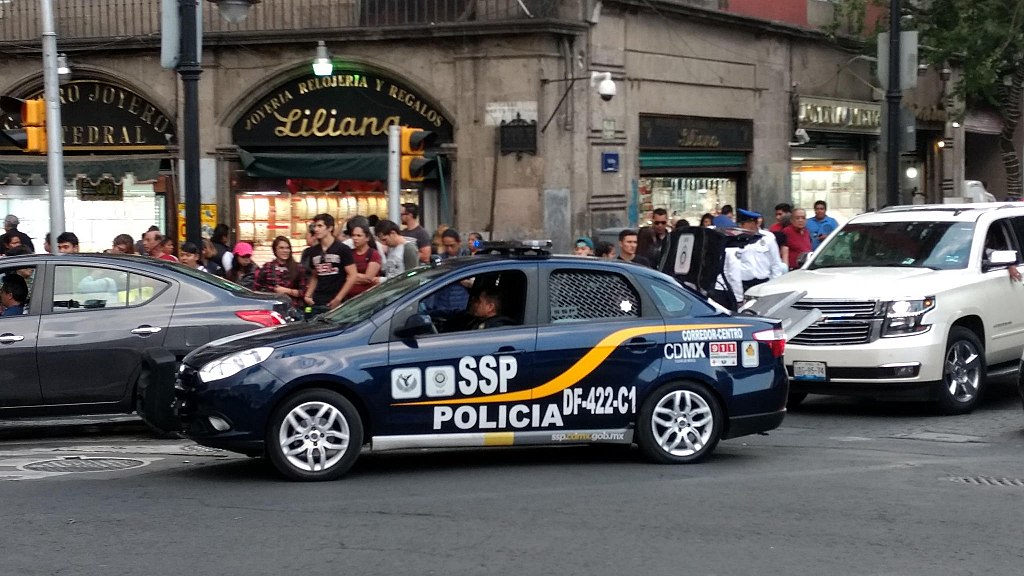 A Mexican police car patrolling the streets of Mexico City. (Photo by Jmagno1998 via Wikimedia Commons).
Mexican Women Decry Abuse By Police In The Wake Of Rape Allegations
August 14, 2019
By Staff
TODAY IN LATIN AMERICA
MEXICO: Feminist groups protested this past Monday what they consider "a lack of political will" to confront violence against women following two rapes against teenagers, decrying that Mexican police "does not protect" them. This first case involves a 17-year-old that denounced she was raped by four police officers last Aug. 3 when she was returning from a party Azcapotzalco, north of the Mexican capital. The second concerns a 16-year-old girl who said a policeman raped her in a museum in the city center days later.
Mexico City Mayor Claudia Sheinbaum said at a press conference yesterday that authorities would carry out justice, but called the protesters "provocateurs" after throwing pink paint on Interior Minister Jesús Orta Martínez. More demonstrations are expected throughout the week in the capital.
Headlines from the western hemisphere
NORTH AMERICA
UNITED STATES: An investigation by The Washington Post has compiled a list of places in the contiguous United States that are most affected by climate change. Based on data from the National Oceanic and Atmospheric Administration (NOAA) that dates back to 1895, the analysis shows that the areas that have seen the most consistent rise in temperature include the Northeast, much of the U.S. border with Canada, and significant parts of Utah, Colorado, and Wyoming. The Post calculates that more than 30 million people live in counties that have warmed by 2 degrees Celsius or more since 1895.
UNITED STATES: The Operas in Los Angeles and San Francisco, as well as the Philadelphia Orchestra, have rescinded an invitation to opera legend Plácido Domingo following recent allegations of sexual harassment. So far, nine women have come forward accusing the Domingo of improper behavior by the long-married Spanish-born superstar in the wake of an article published by the Associated Press. One singer described her interactions with the tenor-turned-baritone as "heavy petting" and "groping," while another said that Domingo's pursuit of her was "relentless."
MEXICO: Authorities arrested former cabinet minister as part of an ongoing corruption probe. Rosario Robles, who occupied several public positions during the administration of former president Enrique Peña Nieto, is accused of diverting up to $260 million in federal funds. Best known for being Mayor of Mexico City and the head of the Social Development Secretariat (Sedesol), Robles will be held in jail pending her trial, which is part of an "open" investigation that Mexican media has labeled the "Master Fraud" ("la Estafa Maestra").
CENTRAL AMERICA
GUATEMALA: During an interview with Mexican news network Televisa yesterday, president-elect Alejandro Giammattei said that the migratory pact with the United States is "unsustainable." Giammattei noted that "there will be no physical walls to stem migration, so Guatemala must correct the great deficiencies of this side of the border." The new Guatemalan head of state, who assumes office on Jan. 2020, also announced the majority of officials that would occupy his cabinet, naming the ministers of Foreign Affairs, Economy, Education, Communications, and Defense.
HONDURAS: President Juan Orlando Hernández is visiting Washington, D.C. on an official visit, where he said that he is not facing any criminal charges in the United States. President Hernández met with Secretary Luis Almagro, the head of the Organization of American States (OAS), a meeting where the Honduran leader ratified the country's commitment to the prevention and the war against drug abuse. Prosecutors accuse the embattled Honduran president of essentially running a narco-state after allegedly receiving millions in campaign contributions from drug dealers.
CARIBBEAN
JAMAICA: The Canadian government has extended a travel warning to the island until Oct. 28 following a steep increase in violent crime this year. The advisory includes St. James' Parish, where popular destination Montego Bay is located, as well as the parishes of Hanover and Westmoreland. Preliminary figures from the Jamaica Constabulary Force show 816 murders between Jan. 1 and Aug. 10, the Jamaican Observer reports. According to Prime Minister Andrew Holness, 70% of the crimes are related to gang violence.
SOUTHERN CONE
BRAZIL: The FBI wants to interrogate an Egyptian man living in Brazil who allegedly has ties with Al-Qaeda. Mohamed Ahmed Elsayed Ahmed Ibrahim, who arrived in the country lawfully back in 2018, is on the Bureau's "Most Wanted" list for allegedly "being involved in plotting attacks against the United States and its interests." The FBI noted that the suspect is considered to be "armed and dangerous."
BRAZIL: Yesterday, large protests took place in Rio de Janeiro and São Paulo against budget cuts in education programs. Union leaders, teachers, and students demonstrated against the Bolsonaro administration, accused of using education as a weapon to advance its agenda, which includes opening up federal universities to private investment. In the past, Bolsonaro has called those protesting "useful idiots and imbeciles" and that most were "militants with nothing in their hands."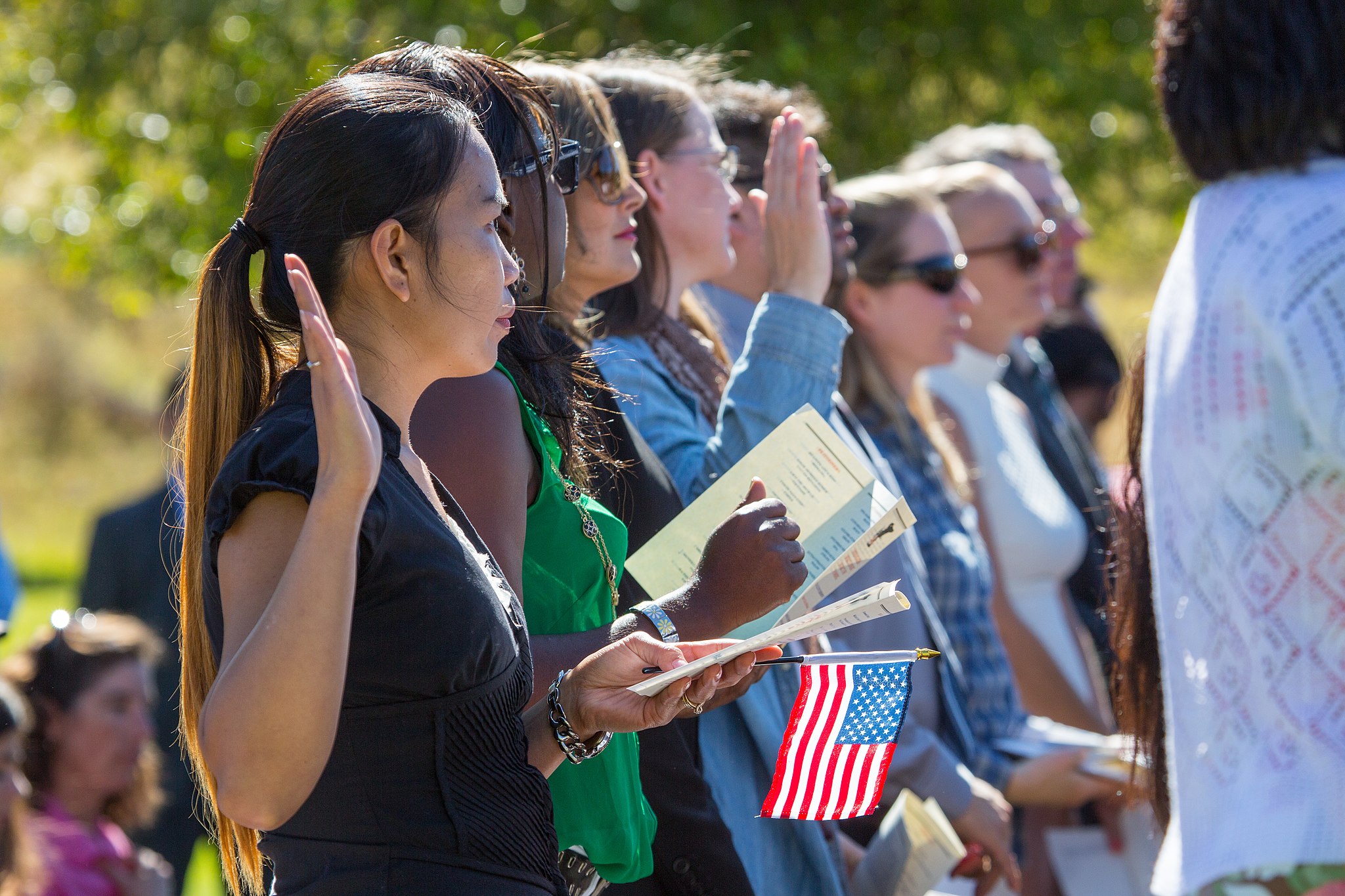 August 13, 2019
> Staff