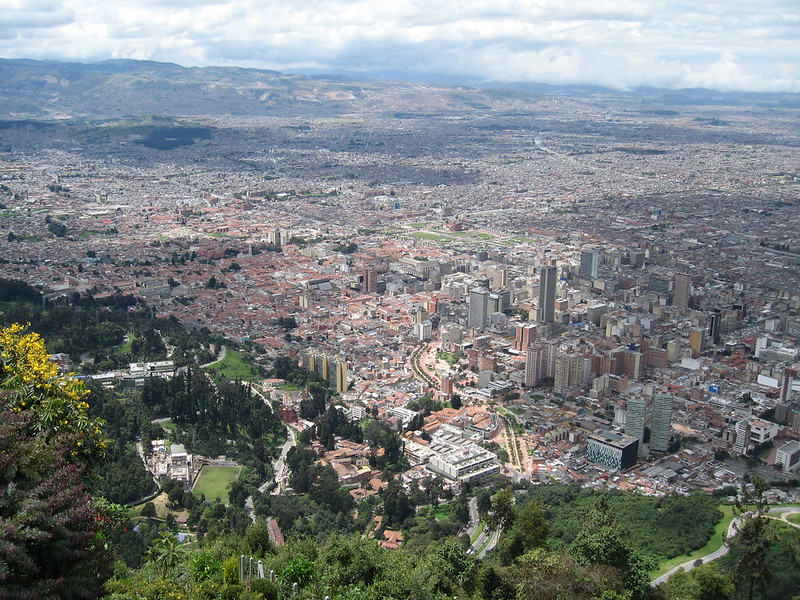 Claudia López became the female mayor of Bogotá as the country's election results came in yesterday. (Photo courtesy of Marcelo Träsel via Flickr)
Colombia Elects First Female Mayor of Bogotá
October 29, 2019
By Staff
TODAY IN LATIN AMERICA
COLOMBIA: Claudia López became the first woman, and the first gay woman, to be elected mayor of Bogotá as Colombia's election results poured in yesterday. In Colombia, the mayor of Bogotá is widely considered to be the second most important politician in the country after the president. Celebrating her victory in Bogotá, López said, "This is the day of the woman." Later, she also tweeted, "Not only did we win but we're changing history."
A member of Colombia's Green Alliance party, López has prioritized fighting corruption, ending child labor, putting more police officers on the streets and improving educational opportunities for adults over the age of 45. López's victory was a milestone for women and the gay community, but Colombia's elections were not without incident this year. More than 100 candidates running for office across the country received threats, and seven were killed.
Headlines from the western hemisphere
SOUTHERN CONE
ARGENTINA: International investors were frustrated by the news that the Peronist Alberto Fernández and his running mate former President Cristina Fernández de Kirchner won the Argentine presidential election Sunday evening. Their concern stems from the news that stocks plummeted in August when Fernández won the country's primary elections. Since August, Argentina has spent about $22 billion to protect the peso from further depreciation. To protect against further inflation, the country's Central Bank announced on Sunday that it would limit the quantity of dollars Argentines can purchase in a month.
URUGUAY: Daniel Martínez, the candidate for Uruguay's leftist Broad Front party, won the first round of the presidential election yesterday. However, he fell short of the 50% of the vote required to win the election out-right and will therefore face runner-up Luis Lacalle Pou, from the conservative National Party, on Nov. 24. Both candidates will have to address voters' concerns about the economy and rising unemployment, as well as growing concerns about crime as the country's murder rate increased by 46% in 2018.
CARIBBEAN
HAITI: President Jovenel Moïse announced yesterday that he requested humanitarian aid from the United States as Haiti enters a seventh week of protests calling for his resignation. While Moïse did not specify what type of aid he had requested, the U.S. Embassy indicated it would provide emergency services due to the violence caused by the protests, which has also resulted in the closing of schools and businesses.
CENTRAL AMERICA
EL SALVADOR: U.S. Ambassador Ronald Johnson and Salvadoran President Nayib Bukele announced yesterday that Temporary Protected Status for Salvadorans living in the United States would be extended for another year. The news comes just a week after the United States admitted to withholding $550 million in aid from the Northern Triangle to force the countries to cooperate with President Donald Trump's immigration policies that would reduce asylum applications.
COSTA RICA: Intel Costa Rica, a United States electronic manufacturing company, appointed its first female director yesterday. Ileana Rojas, an engineer by profession, will lead the organization of more than 2,000 employees. In a news release, Intel Costa Rica noted that Rojas's appointment meant that the Intel leadership team is now 100% Costa Rican.
NORTH AMERICA
UNITED STATES: Minnesota clergy members are advocating for the removal of a revered bishop's name from a federal building where deportation orders are being carried out by ICE. The clergy, along with immigration activists, are calling the Trump administration's immigration reforms "an affront to his memory." In the aftermath of the U.S.-Dakota war, Bishop Whipple advocated for justice for Native Americans and supporters are upset at his name being tied to intolerance. 
MEXICO: Mexico City authorities are testing the DNA of 42 human skulls discovered in a drug raid in Tepito. The skulls, and other human body parts, were found arranged in a type of altar inside the drug den. The raid also uncovered two methamphetamine labs, weapons and about 2.5 tons of marijuana. Although officials are comparing the skulls' DNA to profiles of missing persons, they do not currently suspect that the bones came from murder victims. The discovery could be linked to the illicit trade of human bones or to cemetery clearings.
MEXICO: The Mexican Senate intends to vote on a bill to legalize cannabis later this week. By legalizing marijuana, Mexico expects to generate 18 million pesos in tax revenues. Senators hope that this bill will give preference to rural Mexican farmers, rather than foreign businesses, as the government grants cannabis-growing licenses. However, the language of the bill does not currently guarantee that rural farmers will be prioritized. The National Association for the Cannabis Industry said that it predicts the marijuana industry will bring tremendous economic benefits to "industry and medicine."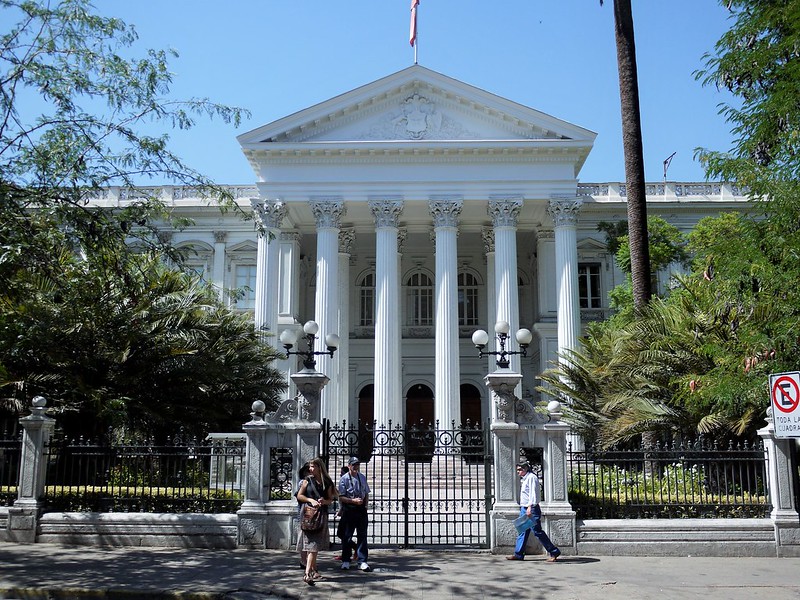 October 28, 2019
> Staff