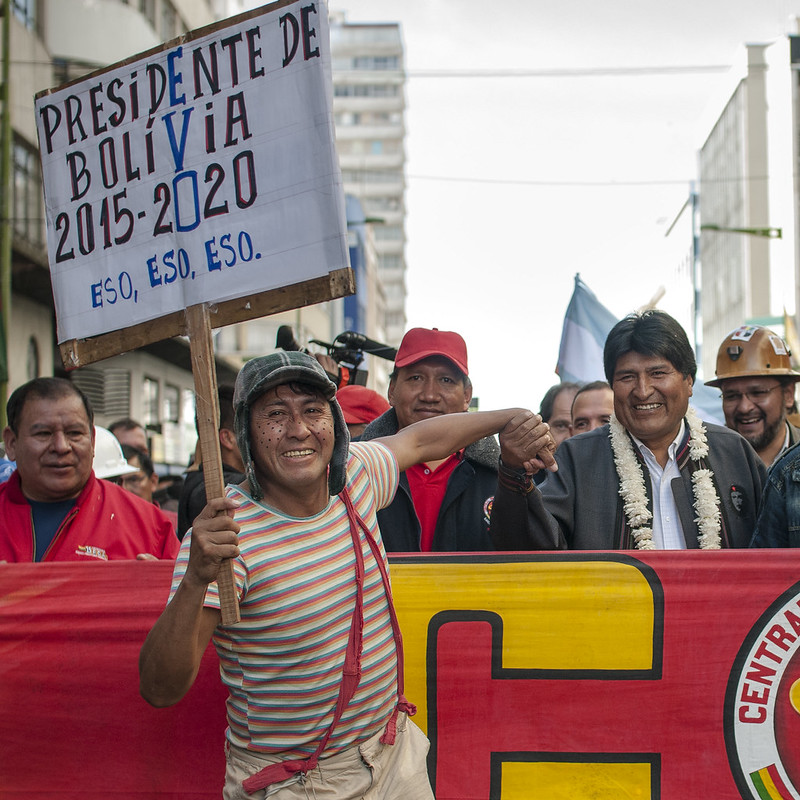 Evo Morales on the campaign trail in 2014.
(Image by Eneas de Troya via Flickr)
Evo Morales Resigns as President of Bolivia
November 11, 2019
By Staff
TODAY IN LATIN AMERICA
BOLIVIA: Bolivian President Evo Morales resigned from office yesterday, after weeks of unrest following contested presidential election results. Morales and his vice president Álvaro García Linera resigned in a televised address where they announced that they were stepping down to prevent further bloodshed from protests, but called attempts to end Morales's presidency part of a coup. Morales came to power 13 years and nine months ago, as part of the Pink Tide. Morales had claimed victory in Bolivia's Oct. 20 presidential elections, but widespread allegations of fraud prompted protests and calls for new elections. 
In La Paz, demonstrators had spent the weekend chanting, "This is not Cuba. This is not Venezuela! This is Bolivia, and Bolivia will be respected." As he resigned, Morales said, "I want to tell you, brothers and sisters, that the fight does not end here. The poor, the social movements, will continue in this fight for equality and peace." International leaders have begun responding to the resignation. Cuban President Miguel Díaz-Canel Bermúdez condemned the "opposition's coup strategy." The vice president of the Bolivian Senate, Adriana Salvatierra Arriaza, was next in line to lead the country until new elections could be held, but she, too, resigned not long after Morales. 
HEADLINES FROM THE WESTERN HEMISPHERE
SOUTHERN CONE
BRAZIL: Former President Luiz Inácio Lula da Silva was released from prison on Friday, after the country's Supreme Court ruled that a person cannot be imprisoned until all appeals have been exhausted. Da Silva has been in prison since April 2018 on charges of corruption and money laundering in connection with Operation Car Wash. Hundreds of Brazilians gathered outside the Curitiba prison to cheer as da Silva was released. On Saturday, da Silva rallied a crowd of thousands in São Paulo with the message that the left can retake the presidency in 2022.
ANDES
VENEZUELA: The Associated Press has learned that Maj. Gen. Hugo Carvajal, a former military advisor to former Venezuelan President Hugo Chavez, may soon be extradited to the United States from Spain. Carvajal is accused of attempting to "flood" the United States with drugs: the Drug Enforcement Administration linked him to a 5.6-ton cocaine shipment in 2006 and prosecutors hope to try him for narcoterrorism. On Friday, a panel of judges at Spain's National Court reversed a ruling that had denied the U.S. arrest warrant. The results of Spain's upcoming general election will determine whether the country's cabinet approves the extradition.
CENTRAL AMERICA
NICARAGUA: The Office of the United Nations High Commissioner for Human Rights (UNHCHR) offered its technical assistance to help reestablish the independence of Nicaragua's Human Rights Ombudsman on Friday. The UN human rights office's declaration comes after the government-aligned National Assembly confirmed Darling Rios, a former Sandinista Youth leader, as head of the human rights watchdog. In March the UNHCHR lowered the Ombudsman Office's rating from A to B for not meeting the standards of independence. A UN report said the Attorney General's Office for the Defense of Human Rights "showed no independence" from the government during the period of April 2018 to August 2019.
CARIBBEAN
THE DOMINICAN REPUBLIC: A NASA research scientist warned on Friday that the island is at a much higher risk for future catastrophes due to inadequate disaster planning compounded by the island's position. According to Ricardo Quirog, the country is in the ocean's warmest location and it's current plans for dealing with natural disasters "do not work." Quirog stated that over 600,000 people are at risk and offered NASA's data and assistance in devising a new disaster program. 
HAITI: A U.S Navy hospital ship, the Comfort, visited Port-au-Prince on Friday to treat the sick and elderly amid protests to oust President Jovenel Moïse. More than 900 doctors, specialists and volunteers treated a range of ailments from bullet wound victims to people suffering from diabetes and cancer. Haiti is the last stop in a five-month medical mission for the navy ship. The island's health services have been paralized due to protests that have already claimed the lives of 40 civilians. According to the UN, the country is facing a famine with over a third of the population facing severe food insecurity.
NORTH AMERICA
MEXICO: Mexico commemorated the 500th anniversary of Spanish conquistador Hernán Cortés entering Tenochtitlan and meeting the Aztec emperor Moctezuma on Friday. In Mexico City, descendants of the two men took part in a ceremony at the colonial church where Cortés is buried. In 1519, Moctezuma received the Spaniards as guests. It wasn't until two years later that the Spaniards conquered the city. President Andrés Manuel López Obrador has asked the Spanish government to issue an apology for the abuses of Mexico's indigenous people during the conquest.
MEXICO: The U.S.-Mexico Border Summit 2019 was held in El Paso on Thursday. Politicians and businesspeople met to discuss cross border trade and called for the U.S.-Mexico-Canada Agreement (USMCA) to be passed as soon as possible. Former Florida Gov. Jeb Bush was a featured speaker and told reporters, "We need to pass USMCA — or NAFTA 2.0, as I call it — because it's important for us on a global perspective to maintain this integrated economy that has been working well between Canada, the United States and Mexico." Impeachment proceedings in the House have pushed back the legislative schedule, making it unlikely that the USCMA will be voted on before the Thanksgiving break.
MEXICO: UN Women launched a campaign in Mexico on Friday aimed at educating men to end sexual harassment, especially in public spaces. The campaign, called "Dejemos De Hacerlo," ("Let's stop doing it") is a collaboration between the National Women's Institute (INMUJERES) and the state government of Nuevo León. It includes publicity in public transportation and bus and metro stops in Mexico City, Guadalajara and Monterrey. According to UN Women, the goal of the campaign is for "men to recognize the types of harassment that exist, to realize that they may have harassed people at some point in their life, and to stop doing it."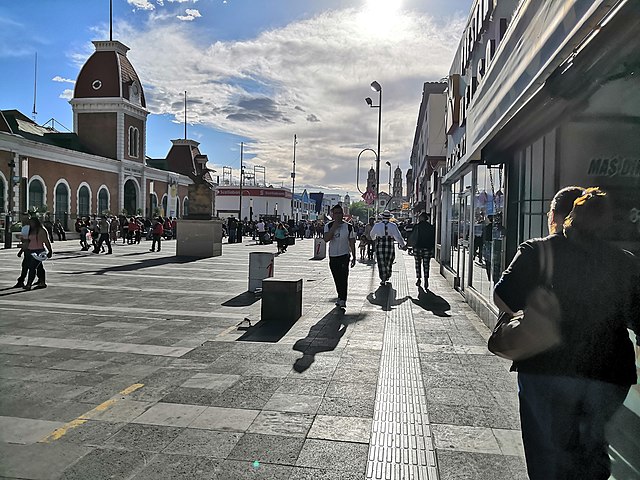 November 8, 2019
> Staff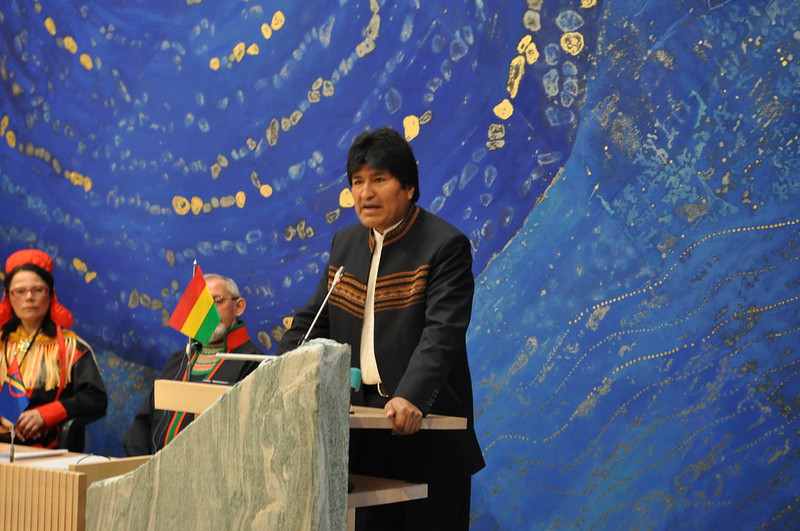 November 12, 2019
> Staff