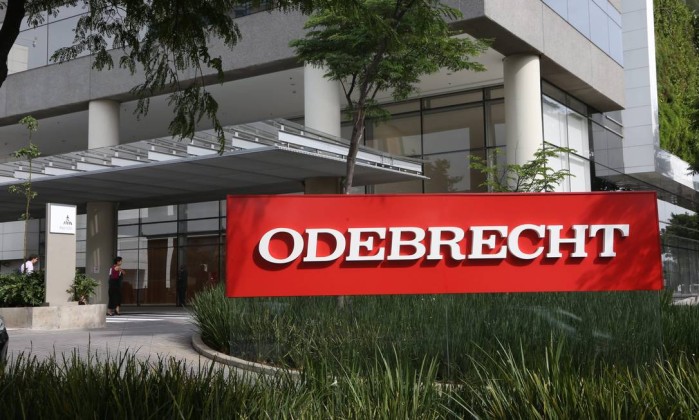 Odebrecht Peru agreed to plea deal with Peruvian authorities over bribery scandal. Photo by Jess Carneiro | CC BY-NC 2.0.
Odebrecht Peru signs deal with gove​rnment to continue operations
December 10, 2018
By Staff
TODAY IN LATIN AMERICA
PERU: On Saturday morning, the Brazilian construction company Odebrecht signed a deal with the Peruvian government that will allow it to operate in Peru, but not without a cost. Reuters interviewed undisclosed sources who claimed that Odebrecht will pay a fine of $182 million over 15 years and provide evidence related to six contracts for the construction of four infrastructures. Another source, however, claimed that the sum would come closer to $300 million and it would also involve a fifth construction.
The new agreement disclosed the involvement in the construction of a road linking Brazil and Peru, the Lima Metro, and the extension of a coastal road in Lima and Cusco. Peruvian prosecutors are slated to resume the questioning of Odebrecht executives in January.
Odebrecht has been the key actor in major corruption probes throughout Latin America. In many cases, the company was discovered to bribe officials into getting public contracts. In Peru, around $30 million dollars were paid in corruptions probes and bribery cases that involved four of the former presidents of the nation.
HEADLINES FROM THE WESTERN HEMISPHERE
NORTH AMERICA
UNITED STATES: In the past week, four women claimed they worked for Trump without legal status at the president's New Jersey golf course under the eye of their supervisors. First was Victorina Morales, who appeared in a New York Times profile as the woman who makes Donald Trump's bed; then followed Gilberta Domínguez, Floridalma Bautista and Sandra Díaz. They revealed similar experiences and claimed that their supervisors, who verbally degraded them, took their fake papers, no questions asked. Trump's attack on immigrants has led them to quit and come out of the woodwork. According to them, there are still roughly a dozen undocumented coworkers working at the club in Bedminster.
MEXICO: Mexico's President Andrés Manuel López Obrador vowed to protect journalists on Friday following the second killing of a journalist in his first week of office. He plans to establish a strong public safety program that will serve to protect all citizens, bring justice to unsolved murders, and prioritize reporters that are vulnerable to violence. According to the United Nations for Human Rights Council, at least 11 journalists have been killed in 2018 and one has been missing since January, making Mexico one of the world's most dangerous countries for journalists.
MEXICO: Every year, Mexico loses $2.5 to $3.5 billion dollars to the fuel-theft industry, comprised of drilling illegal taps into government pipelines, threatening or bribing oil company employees, stealing trucks to carry fuel and armed fights between rivals. Entire neighborhoods, mostly in poorer areas, depend on profits from the thievery they help protect. To stop the the trafficking of illicit fuel, López Obrador wants to make fuel thievery a felony by eliminating the option of bail.
CARIBBEAN
CUBA: Last Friday, a new law tightening the cultural sector in the country came into force, with performance artists like Tania Bruguera and singer-songwriter Silvio Rodríguez arguing that it amounts to censorship. Decree 349, published in July, will be applied "gradually", Culture Minister Alpidio Alfonso Grau mentioned during a radio broadcast. Its intention is to tackle "vulgarity, poor taste, mediocrity, and low-brow cultural influences", the Miami Herald reported. Decree 349 bestows power to the government to shut down exhibits and performances that violate the values of the Cuban revolution, as well as to confiscate the belongings of the artists engaging in these activities.
DOMINICAN REPUBLIC: A boat with 28 migrants heading to the U.S. territory of Puerto Rico capsized off the southeastern coast of the Dominican Republic last Friday. The U.S. Coast Guard rescued 21 migrants near the island of Soana, after a commercial tanker reported them on Thursday. Seven Dominican migrants are reported missing.
CENTRAL AMERICA
NICARAGUA: The country's opposition coalition called on the Nicaraguan Armed Forces to "issue a pronouncement" and take a stand on the crisis the country is undergoing. In a letter distributed on Thursday and addressed to the head of the military forces Julio César Avilés, the Blue and White Coalition criticized the silence and inaction of the institution in recent months. Other international human rights organization have condemned the "clean-up operations" carried out by pro-government armed groups in the last months, where the army has failed to step in to protect Nicaraguan citizens.
ANDES
VENEZUELA: Peruvian Chancellor Nestor Popolizio announced on Friday his intentions to propose to the Lima Group, a body of 17 nations, to end diplomatic relations with Venezuela and ban its citizens from traveling to any of their countries. The Group is meeting in Bogotá, Colombia, on December 19, to object the reelection of Venezuelan President Nicolás Maduro, which they see as illegitimate. In response, the Venezuelan government accused the Group's members of violating human rights within their territories. Furthermore, it claimed that they were behind the drone attack on Maduro last August.
SOUTHERN CONE
CHILE: Chile will not sign the Global Compact for Migration proposed by the United Nations, an accord that seeks to protect the human rights of those who cross borders. The government criticized it for failing to differentiate between regular and irregular migration and argued that each nation has the right to regulate migration within its territories. The Sub Secretary of Interior explained that migration violates the national borders and sovereignty of the states. Despite the fact that the accord is non-binding, Chile joins the likes of the U.S., Austria, Bulgaria and Israel, among others, that refused to sign the accord. The Global Compact for Migration will be validated later this week during the Marrakech Summit in Morocco.
BRAZIL: President-elect Jair Bolsonaro appointed Ricardo de Aquino Salles as the next Environment Minister. However, his decision has already sparked criticism from Greenpeace and Climate Observatory, who deem that Salles will only further the deforestation of the Amazon. His appointment has brought further controversy after Salles was accused in 2017 by the Public Prosecutor's Office of São Paulo of tampering with environmental maps in order to favor businesses. Bolsonaro's government has spurred many concerns by the international community due to his pro-business model and his proposal to merge the agriculture and environment ministries.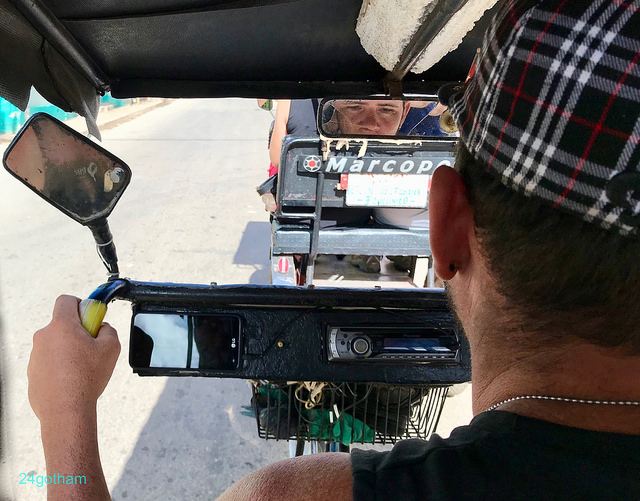 December 7, 2018
> Staff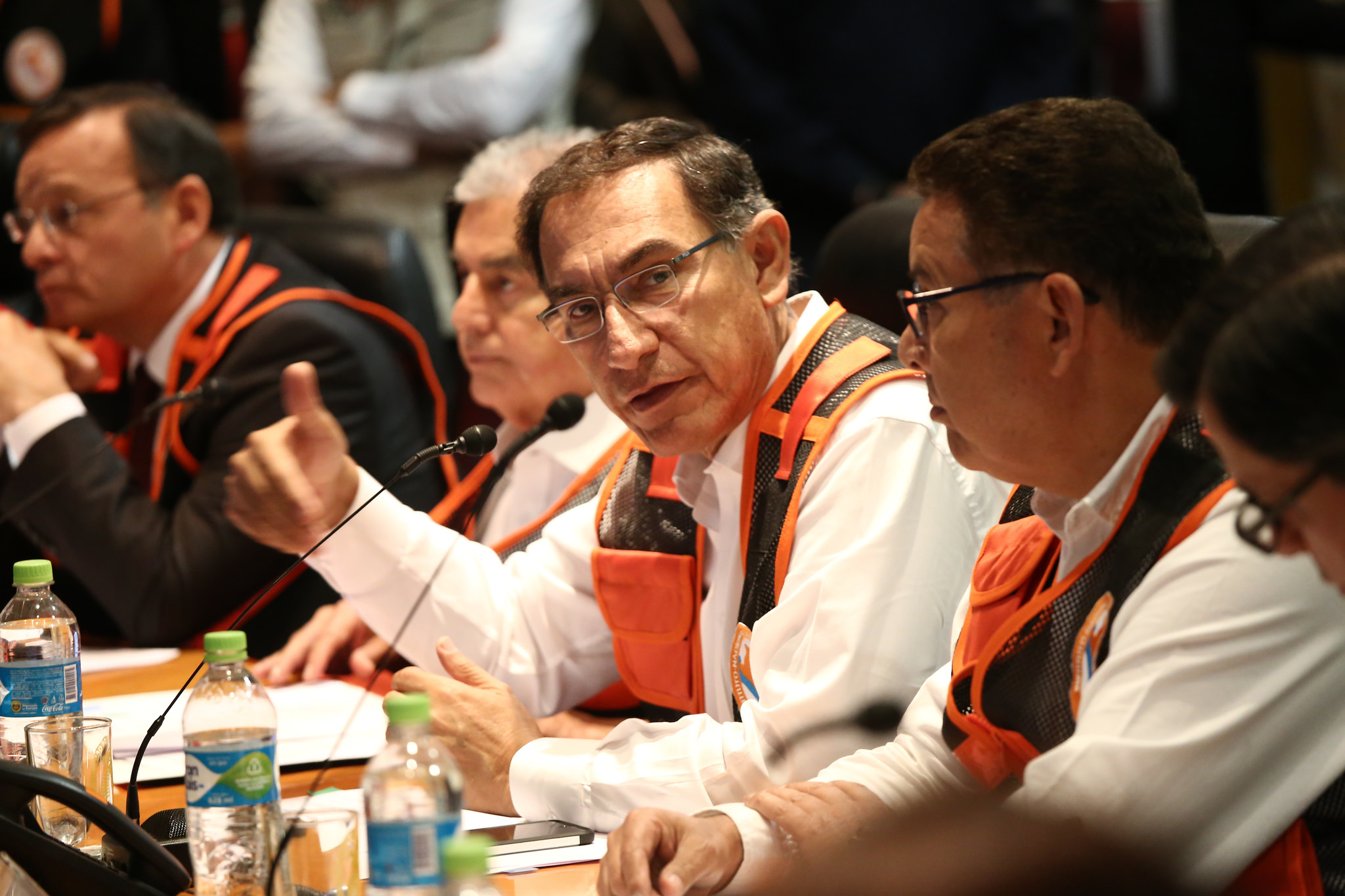 December 11, 2018
> Staff