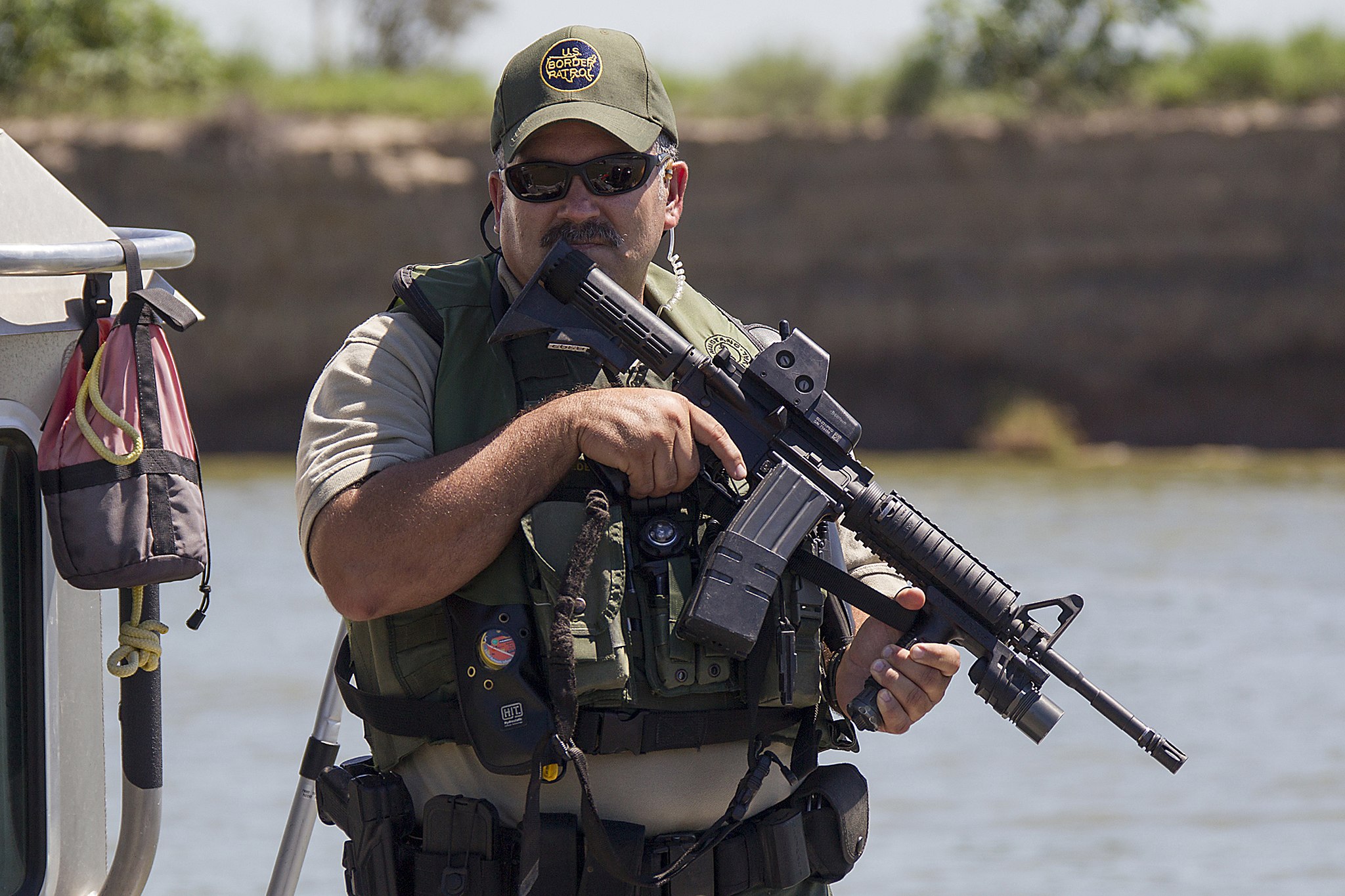 A Border Patrol Riverine agent conducts patrols in an Air and Marine Safe-Boat in South Texas, McAllen, along the Rio Grande Valley river on September 24, 2013. (Photo by Donna Burton via Wikimedia Commons.)
Fifth Guatemalan Youth Dies Under CBP Custody In The Last 6 Months
May 21, 2019
By Staff
TODAY IN LATIN AMERICA
BORDER: A 16 year-old boy became the fifth Guatemalan minor to die under the custody of U.S. Customs and Border Protection (CBP) since December 2018. Carlos Gregorio Hernández Vásquez was detained in the U.S.-Mexico border near Hidalgo, Texas, and processed as an unaccompanied minor. After spending five days at a CBP detention facility in the neighboring town of McAllen, Texas, Hernández Vásquez passed away after reportedly falling ill with Influenza A. The Guatemalan teen was supposed to be transferred to a 1,400-person detention center in Brownsville, Texas, before being found unconscious at the CBP Weslaco border station.
HEADLINES FROM THE WESTERN HEMISPHERE
BORDER: President Andrés Manuel López Obrador is seeking U.S. and Canadian support to implement a comprehensive immigration plan in Central America. López Obrador "does not want the Mérida Initiative, nor helicopters mounted with machine guns," but rather a cooperative development plan aimed at addressing structural issues in Guatemala, Honduras and El Salvador. The recently-elected president has ordered his foreign minister, Marcelo Ebrard, to follow-up on a U.N. roadmap for boosting economic performance in the Northern Triangle presented yesterday.
MEXICO: Yesterday, President Andrés Manuel Obrador vowed to prosecute 'corrupt judges' allegedly on the payroll of a drug cartel with regional presence. Speaking on behalf of the president, the head of Mexico's Intelligence Unit at the Finance Ministry Santiago Nieto promised to finalize the investigations into high-profile graft cases involving cabinet members from current and past administrations. Recently, the U.S. blacklisted a judge and former governor over having alleged links to the Gulf Cartel.
CARIBBEAN
REGION: Yesterday, the first tropical storm was recorded in the Caribbean. Known as 'Andrea', the storm marks the first named climatological disturbance in the Atlantic for this season, even before the hurricane season is officially begun. Andrea formed close to the island of Barbuda, but is expected to dissipate by tomorrow, posing no threat to the U.S. mainland.
TRINIDAD AND TOBAGO: A ship transporting around 20 Venezuelan migrants sank near Trinidad and Tobago at the end of last week. According to Venezuelan civil authorities, the small boat 'Ana Maria' departed from the coastal state of Sucre on Thursday night and was reported to go missing on Saturday evening. This is the second maritime tragedy in less than a month. 21 Venezuelan migrants went missing on April 26 after a makeshift vessel capsized only miles away from the twin-island shore.
CENTRAL AMERICA
NICARAGUA: Yesterday, 100 prisoners were released to house arrest throughout many Nicaraguan cities. Facing charges of conspiring against 'public security and peace', the fomerly incarcerated prisoners included three human rights activists. Today, the Organization of American States (OAS) will review the sociopolitical conditions of the country in an extraordinary session. The meeting is expected to liberate more prisoners currently detained in Nicaraguan prisons.
ANDES
VENEZUELA: President Nicolás Maduro has proposed an early vote to elect members of the National Assembly. Currently, the vote is set to take place next year, but Maduro's proposition did not offer a new earlier date. During a pro-government rally held yesterday in Caracas, Maduro accused opposition leader Juan Guaidó of allowing a U.S.-backed coup in Venezuela. Carlos Vecchio, appointed by Guaidó to serves as diplomatic link with Washington, met yesterday with U.S. authorities, describing his meetings as "very successful" towards a peaceful resolution.
BOLIVIA: A football referee passed away yesterday following a collapse on the field as he officiated a match. 31 year-old Victor Hugo Hurtado collapsed at the beginning of the second half of the game between Always Ready and Oriente Petrolero of the Bolivian First Division, apparently after having suffered a heart attack. The match took place at the El Alto Municipal Stadium, located at over 3,900 meters above sea level. Yesterday, President Evo Morales sent his condolences to the victims, saying that Bolivian football is "in mourning.'
SOUTHERN CONE
BRAZIL: A group of 7 masked gunmen opened fire on a group of 11 revellers congregating at a local bar near Belém, located in the state of Pará, last Saturday. Six women and five men were killed after being ambushed by three cars and one motorcycle. Police is set to investigate whether there is a link between the massacre and drug trafficking in the region.