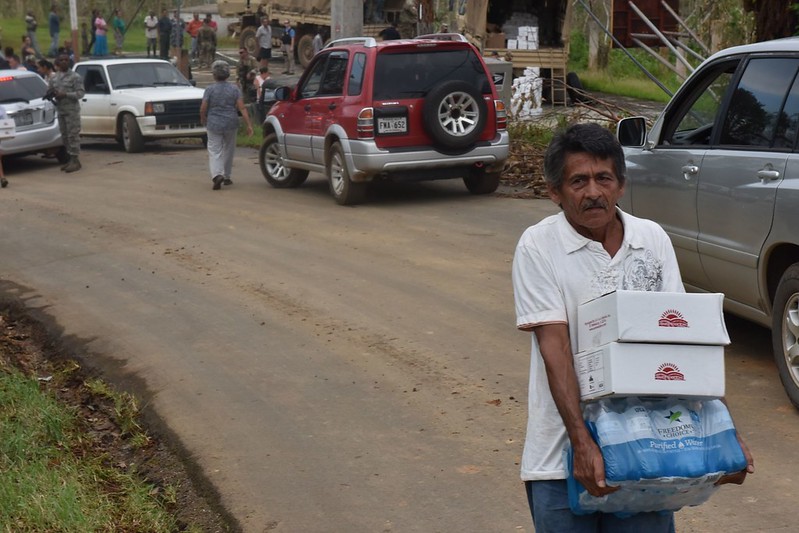 Almost 1 million people are without power and hundreds without water in Puerto Rico after a 6.4-magnitude earthquake. (Photo by Coast Guard News via Flickr)
Puerto Rico Scrambles to Shelter Hundreds Without Power, Water After Earthquake
January 10, 2020
By Staff
TODAY IN LATIN AMERICA
PUERTO RICO: Puerto Rico's circumstances have worsened since a 6.4-magnitude earthquake left more than 2,000 people in shelters, almost 1 million without power and hundreds without water. More than 40 3.0-magnitude or higher earthquakes have occurred since Tuesday, forcing hundreds of people into government cots and government officials to inspect all public housing and government complexes to avoid further deaths.
Hours after the earthquake, President Donald Trump approved Puerto Rico's emergency declaration and sent FEMA aid to the island for transportation, medical care and mobile generators. Engineers say hundreds of houses and businesses have been damaged and every aftershock causes more concern over the infrastructure of the island's schools and power plants.
Headlines from the western hemisphere
REGION: After U.S. President Donald Trump ordered airstrikes to kill Iranian Maj. Gen. Qassem Soleimani on Friday, markets worldwide have seen increased volatility, according to CNBC. Latin American currencies firmed on Wednesday, with Mexico's peso hitting its highest in nine months. "Risk assets extended their gains after it was clear (Trump's) speech was de-escalating the U.S.-Iran conflict," said Edward Moya, senior market analyst, OANDA New York. Regional stocks suffered from the decline in oil prices.
SOUTHERN CONE
BRAZIL: On Wednesday, Brazilian judge Benedicto Abicair ordered Netflix to remove "The First Temptation of Christ," a show depicting Jesus as a gay man. The ruling was in response to a petition by a Brazilian Catholic organization that stated the "honor of millions of Catholics" was hurt by the airing of the show. On Christmas Eve, a group of hooded men with Motolov cocktails attacked the headquarters of Porta dos Fundos, the Rio-based production company that produced the show. Some say that far-right Brazilian President Jair Bolsonaro is waging a "cultural war," cutting funding for arts projects that are against "Christian values."
ANDES
VENEZUELA: Juan Guaidó's momentum seems to be picking up again after forcing his way into the National Assembly building. His support had weakened recently due to President Nicolás Maduro's hold on power, but images of Guaidó struggling with national guardsmen and taking an oath in a congress operating without electricity may galvanize his base. "Today he's the star once again," said Luis Vicente León, president of Datanalisis, a Caracas-based polling company. However, he added: "It won't be enough. He needs to convert his potential energy into kinetic energy." It remains to be seen whether or not Venezuelans will back his call for another round of protests.
CARIBBEAN
TRINIDAD AND TOBAGO: Trinidad and Tobago's Guardian reports that Commander Garvin Heerah suggested that CARICOM, the Caribbean community organization which consists of 15 nations and dependencies, should meet and come up with a strategy to deal and prepare for possible dangerous scenarios between the United States and Iran. Heer­ah, a strategic security consultant and former director of the National Operations Centre, said he believes this will affect CARICOM countries because now that Iran has threatened the United States with retaliation, people "will be wrongfully accused, wrongfully profiled, wrongfully investigated," and he urged the countries to increase security and look out for "sleeper cells" or "lone wolves."
HAITI: The Office for the Coordination of Humanitarian Affairs estimates that "more than 4 million Haitians will not have enough food" this year and 40% of the population will require urgent care. Due to social tensions, which limited aid workers to very small portion of the country and a slump in growth rate, the agency expects at least 4.2 million people to not have enough food by March this year. "The situation is expected to remain unstable in the coming months, which will further weaken the country's economy and consequently the ability of the poorest Haitians to meet their basic needs," the agency said.
CENTRAL AMERICA
COSTA RICA:  President Carlos Alvarado postponed his trip to the United Arab Emirates and meeting with Crown Prince Mohammed bin Zayed Al Nahyan due to the tensions between the United States and Iran. The hostility between the countries, stemming from the United States assassinating Iranian general Qassem Soleimani, has now escalated after Iran retaliated by attacking a U.S. Army base in Iraq. Alvarado was scheduled to speak about "renewable energy, biodiversity and halal certification."
NORTH AMERICA
MEXICO: At yesterday's meeting of the Community of Latin American and Caribbean States in Mexico City, Mexican Foreign Minister Marcelo Ebrard proposed goals for science, space, tourism and sustainability. Ebrard encouraged the 29 member states in attendance to consider goals for the community beyond the usual political negotiations handled by the Organization of American States and the United Nations. His 14-point plan includes cooperation on issues such as ocean management, drug-resistant infections, poverty, corruption and joint purchasing agreements.
MEXICO: Forensic officials in the state of Jalisco recovered 26 plastic bags filled with body parts from a ravine near Guadalajara on Tuesday and Wednesday. In a statement, the state prosecutor's office announced that it had found 14 bags on Tuesday and 12 more the following day. Forensic scientists are currently attempting to identify victims from the remains.
MEXICO: A Mexican man died by suicide on the bridge connecting Reynosa, Mexico, and Pharr, Texas, Wednesday evening. An official with the Tamaulipas state prosecutor's office told the Associated Press that the man had recently requested asylum in the United States and was told to return to Mexico to begin the application process. A section of the Reynosa-Pharr bridge, which is not open to pedestrians, was shut down after the event.
UNITED STATES: In a federal court hearing in Maryland on Wednesday, U.S. District Judge Peter Messitte heard arguments on a request for an injunction on President Donald Trump's executive order allowing state and local governments to reject refugees. Messitte questioned government lawyer Bradley Humphreys on Trump's motivation behind the executive order and suggested that the order changed federal law. The injunction request was filed by three refugee resettlement agencies: Church World Service, Lutheran Immigration and Refugee Service and HIAS.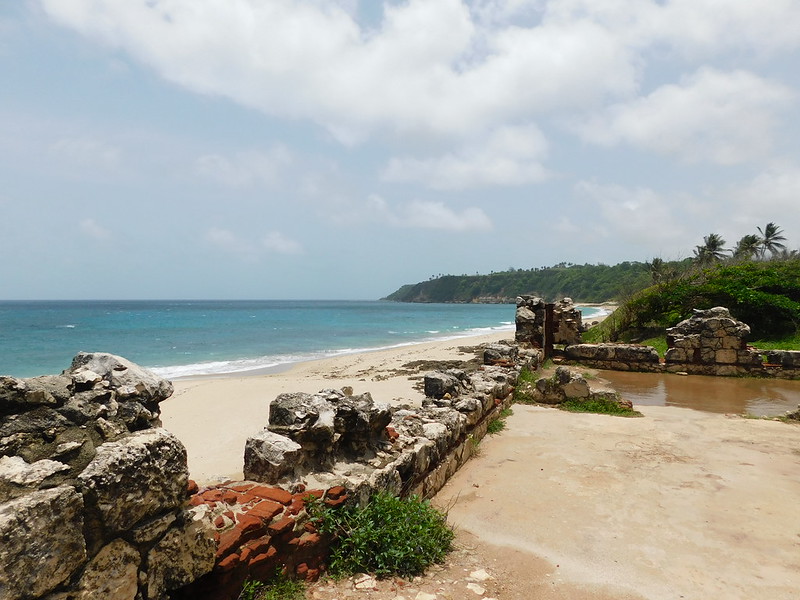 January 9, 2020
> Staff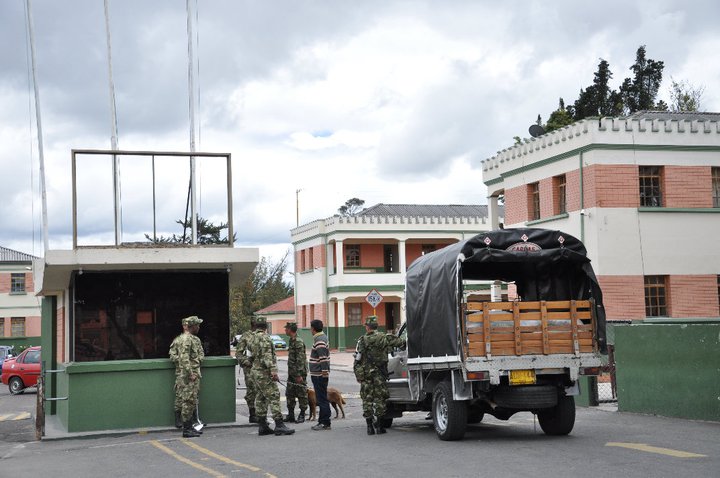 January 13, 2020
> Staff