Rio Councilwoman Marielle Franco in August 2016.
Mídia NINJA
Police Kill Suspect in Marielle Franco's Murder
February 10, 2020
By Staff
TODAY IN LATIN AMERICA
BRAZIL: Police killed Adriano Magalhaes da Nobrega during a shootout in north-east Brazil. Magalhaes was a suspect in the 2018 murder of Rio de Janeiro city councilwoman Marielle Franco.
Magalhaes, a former special forces police captain, was suspected of leading the paramilitary "Office of Crime" that ordered Franco's assassination. As a police officer, Magalhaes was close to current President Jair Bolsonaro's family. He received Rio de Janeiro's highest honor, the Tiradentes medal, at the behest of Bolsonaro's son, senator Flavio Bolsonaro. Magalhaes had been on the run since 2018.
Former police officers Ronnie Lessa and Elcio de Queiroz were arrested for Franco's murder.  Franco's Socialism and Liberty Party released a statement on Sunday, saying that Magalhaes, "was a key figure for shedding light on a series of crimes." The Estate de Sao Paulo reported that Magalhaes told lawyers he feared he would be killed "to make evidence disappear." Police said he was killed because he shot at officers during an attempted arrest on Sunday.
Headlines from the western hemisphere
SOUTHERN CONE
BRAZIL: The Folha de São Paulo reported Friday that a leaked military document named France as Brazil's main military threat. The document predicts that France might invade the Amazon in 2035. The "Defense scenarios 2040" document is a foreign policy strategy based on interviews with 500 military officers. French President Emmanuel Macron and Brazilian President Jair Bolsonaro publicly argued over Brazilian policy in the Amazon during the worst of the Amazon wildfires in August. In a tweet, the French embassy mocked the "limitless imagination of [the document's] authors."
ANDES
PERU: Ana Estrada, a Peruvian woman with a terminal illness, filed a lawsuit against the Ministry of Health on Friday, challenging Peru's ban on euthanasia. Peruvian law currently punishes the administration of euthanasia with up to three years in jail. Estrada, who has the muscular degenerative disease polymyositis, is petitioning the government to to protect a patient's right to "death in dignified conditions."
VENEZUELA: Russian Foreign Minister Sergey Lavrov visited Venezuela Friday to show support for President Nicolás Maduro, just days after opposition leader Juan Guaidó traveled to Washington. Lavrov denounced U.S. sanctions and policies against Maduro, stating: "Venezuela's crisis is part of a grand campaign with the end goal of overthrowing the legitimate government." While Lavrov was in Venezuela, the Trump administration released new sanctions against state-owned CONVIASA airlines planes.
CARIBBEAN
HAITI: In an interview with The Associated Press, President Jovenel Moïse said he believes negotiations with his opposition will create a power-sharing strategy and end months of unrest. Moïse began meeting with opposition leaders and civil society groups in the mission of the papal envoy last week. He expressed willingness to work with an opposition prime minister, but is requesting constitutional reforms to strengthen the office of the presidency.
PUERTO RICO: The U.S. House of Representatives passed a $20 billion-plus aid package for earthquake-stricken Puerto Rico on Friday. The aid package is not expected to pass the Senate, but if approved, it would provide $5 billion in emergency appropriations and $16 billion in tax breaks. President Donald Trump, who has held up $44 billion in already approved aid, has sworn to veto the legislation if it passes the Senate.
CENTRAL AMERICA
EL SALVADOR: President Nayib Bukele ordered representatives to convene on Sunday to vote on a $109 million loan for the third phase of his security program, the Territorial Control Plan. Military officers, who on Saturday had promised Bukele their loyalty, surrounded the National Assembly. Bukele called for his followers to stage an "insurrection" outside the National Assembly. Opposition parties refused to participate, warning of an "autogolpe", or self-coup, and criticizing the tactics as dangerous to the country's democracy. Bukele said that if the Congress does not approve the loan this week, he will reconvene his supporters and try to force another vote next Sunday.
NORTH AMERICA
MEXICO: President Andrés Manuel López Obrador announced that his government will not raffle a presidential jet. The plan to sell 6 million tickets at $25 a piece had been ridiculed on social media. The government now plans to divide a $100 million prize equally among 100 winners. Officials hope to raise enough money to keep the jet in good condition while López Obrador continues to search for a buyer. López Obrador cast the aircraft a symbol of presidential extravagance, but has struggled to find someone to take it off his hands.
UNITED STATES-MEXICO: U.S. Energy Secretary Dan Brouillette said that under the United States Mexico Canada Agreement, Canada and Mexico could help export U.S. coal to Asia and around the world. The move would circumvent the West Coast states of Washington, Oregon, and California that have blocked permits for coal ports to minimize coal extraction and mitigate climate change. Canada already exports U.S. coal from British Columbia. Mexico has not released a comment about the proposal. Brouillette said the Energy Department plans to invest $64 million into the development of more efficient coal plants.
UNITED STATES-MEXICO: State workers in Utah are traveling to Mexico to buy their medication as part of a year-old program to address the rising costs of prescription drugs. The difference in cost between the two countries is so great that the insurance program is able to pay for each member's flight, provide an additional $500, and still save tens of thousands of dollars. The program only has 10 participants so far. It is illegal to import prescription drugs into the U.S., but patients are allowed to carry in a three-month supply for personal use.
February 7, 2020
> Staff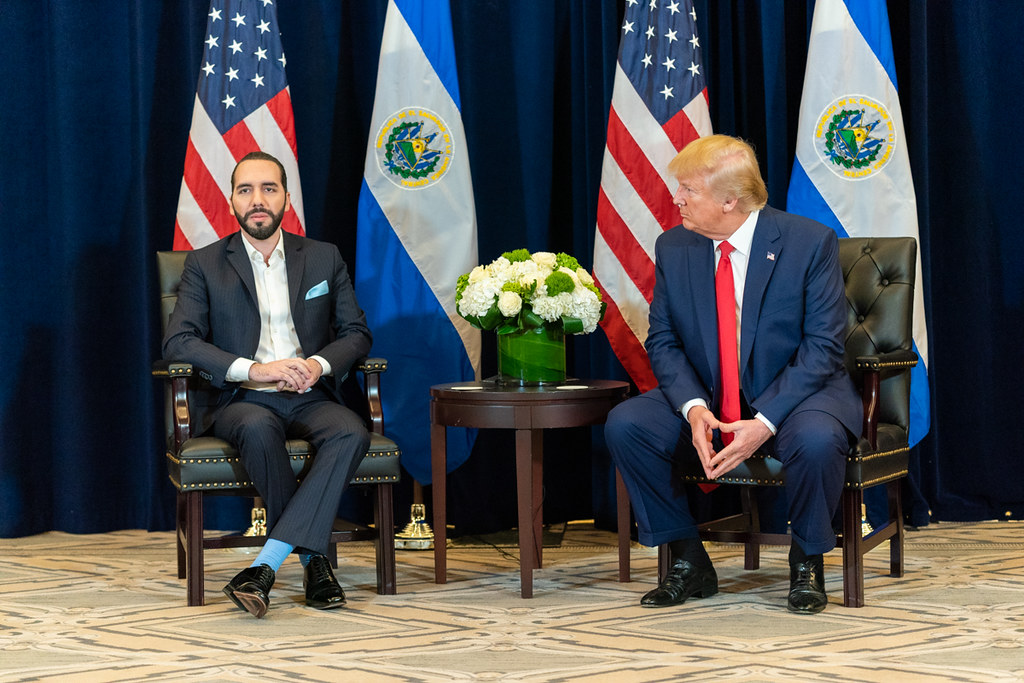 February 11, 2020
> Staff