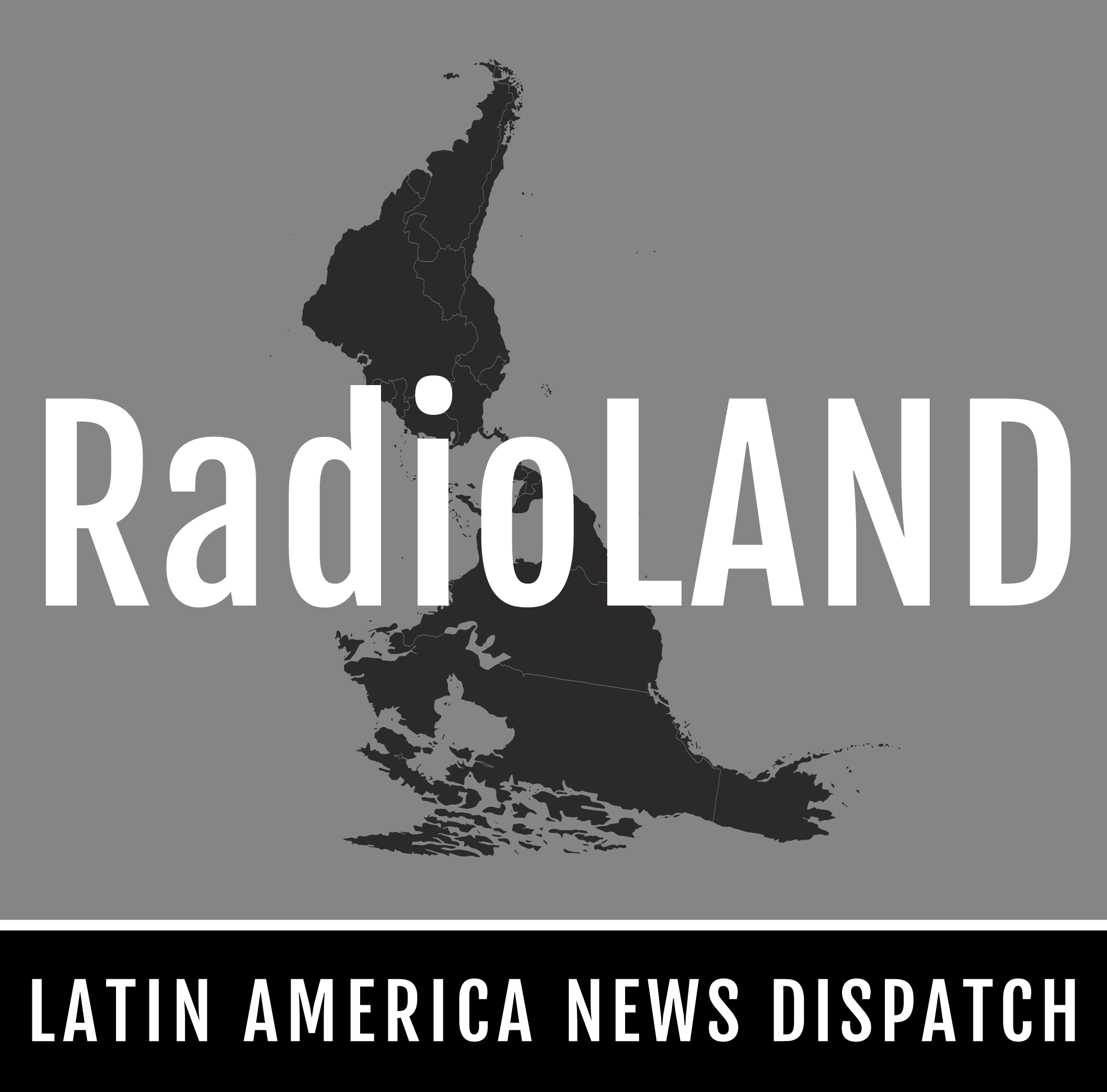 RadioLAND podcast
Welcome to LAND's podcast, RadioLAND, delivering the biggest news of the week in the hemisphere. You can also find us on Apple Podcasts, Spotify and Stitcher.
Episode 19: Cacerolazo Resounds in Chile Amid Protests Around Latin America
---
Episode 18: Uruguay's Left Loosens its Hold as Voters Grow Tired of Rising Crime
---
Episode 17: Keeping up with the Kirchners: Cristina Returns to Office
---
Episode 16: President For-Evo? Morales Keeps His Hold on Power in Bolivia
---
Episode 15: Be Careful What You Witness For: Uribe Stands Trial in Colombia
---
Episode 14: We Are the Walled: The Rights of Migrant Children in Mexico
---
Episode 13: An Episode of Democracy: Puerto Rico After the Protests
---
Episode 12: What the End of TPS Would Mean for El Salvador
---
Episode 11: Indigenous Peruvian Women Fight for Justice After Forced Sterilizations
---
Episode 10: As Economic Crisis Grips Argentina, One Province Gets Rich from Oil Boom
---
Episode 9: From Fighting Corruption in Guatemala to Fighting to Stay on the Ballot
---
Episode 8: Protesters in Colombia Regroup After Deal, Without Presidential Meeting
---
Episode 7: Searching for Stories of Everyday Resistance in Migrant Farm Work
---
Episode 6: Mexico's Women's Movement Confronts Gender Violence as Thousands Post #MeToo
---
Episode 5: Remembering Marielle Franco a Year after Her Assassination
---
Episode 4: A Free and Fair Next Step in Venezuela?
---
Episode 3: Changes Coming to Cuba After Vote to Replace Constitution
---
Episode 2: What's Behind the Protests in Haiti and Arrests of Americans (Feb. 23, 2019)
---
Episode 1: El Salvador's New "Outsider" President-Elect (Feb. 16, 2019)