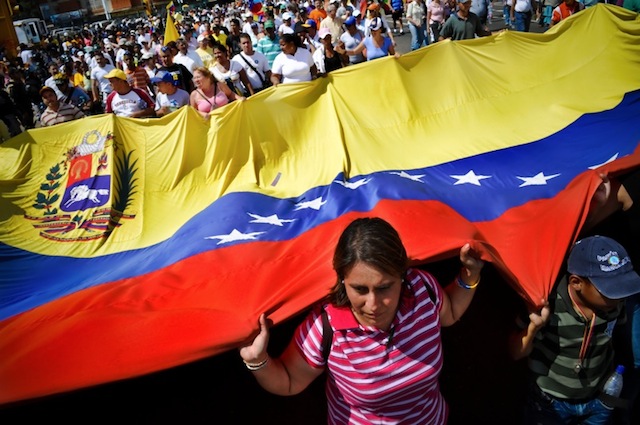 Marches And Protests In Hugo Chávez's Venezuela: "Towards The Conquest Of Public Space" (Photo Essay)
CARACAS — It has been almost twelve years since Hugo Rafael Chávez Frías assumed the presidency in Venezuela. Twelve years of speeches, protests, conflict and change.
"The People" of Venezuela — a slippery concept in the country's current political vocabulary — have been at the forefront of every political battle. Time and time again, they have been summoned to protest for and against a regime that leaves no room for bystanders. Heeding the calls, they have taken the streets to make their voices heard. Their protests during the past decade have been marked by moments of joy and euphoria; by gun shots and death; vacuous rhetoric and unfulfilled promises; tear gas, dreams, indignation and hope.
Today, "the street" in Venezuela is an increasingly crucial political space. Leaders of the government and opposition mobilize their constituents above all to project a sense of ownership over the city's public spaces. This series of pictures, taken between January and March of 2010, documents what the conquest of that space looks like in Caracas.