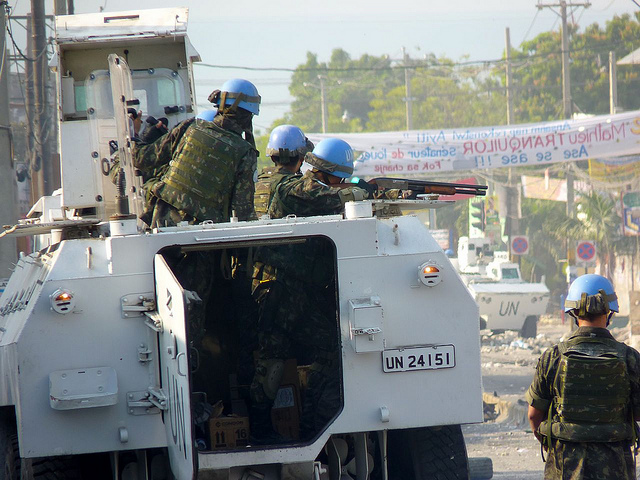 Haiti: Protest Erupts Over Alleged Attack By U.N. Peacekeepers
September 6, 2011
By Staff
Today in Latin America
Top Story — Several hundred Haitians took to the streets of a coastal town Monday to protest the alleged sexual assault of an 18-year old man by United Nations peacekeepers from Uruguay. The attack, which allegedly took place on July 20 on a U.N. base in the town of Port-Salut, only became public last week when cellphone footage emerged. The U.N. said that it was investigating the attack, but the Uruguayan military said the incident was a prank that got out of hand and a preliminary investigation showed no evidence of rape. Haitian President Michel Martelly "vigorously condemned" the attack and said in a statement that it was an "act that revolts the national conscience." The alleged attack also threatens to derail an already tenuous relationship between the U.N. and Haiti. Many Haitians view the peacekeepers as an occupying force and are angry that Nepalese soldiers with the U.N. inadvertently caused the cholera epidemic that spread through the country.
Headlines from the Western Hemisphere
North America
Caribbean
Central America
Andes
Southern Cone
Image: Mediahacker @ Flickr. 
Subscribe to Today in Latin America by Email