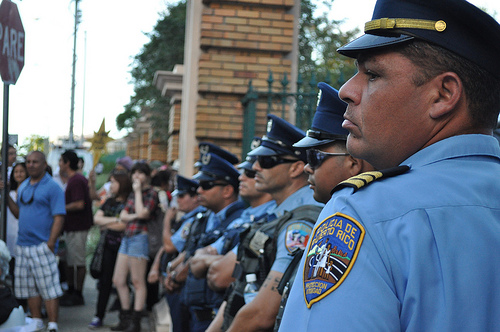 Puerto Rican police stand on guard.
Puerto Rico Police Use Excessive Force, Justice Dept. Report Says
An investigation conducted by the U.S. Justice Department found evidence that the Puerto Rico Police Department (PRPD) violated the Constitution and federal law by using excess and unreasonable force, making unconstitutional stops, searches and arrests and targeting individuals of Dominican descent among other problems.
Launched in July of 2008, the investigation also found that the PRPD frequently failed to investigate and document properly sex crimes and incidents of domestic violence. However, no formal finding of these violations have been made, mainly because the PRPD does not adequately collect data to evaluate these issues.
"The Puerto Rico Police Department is broken in a number of critical ways.   The problems are wide ranging and deeply rooted, and have created a crisis of confidence that makes it extremely difficult to develop police-community partnerships that are a cornerstone of effective policing," said Thomas E. Pérez, Assistant Attorney General for the Civil Rights Division in a Justice Department Press Release.
The press release also mentioned that some of the entrenched problems in the PRPD are insufficient pre-service and in-service training, inadequate supervision, the fact that tactical units that have been permitted to develop violent subcultures and the failure of the PRPD to implement policies to guide officers on lawful policing practices.
"Our findings should serve as a foundation to transform the police department and to help restore the community's trust in fair, just and effective law enforcement.   The problems within the PRPD have been present for many years and will take time to fix, but we look forward to continuing our work with the people of Puerto Rico, Governor Luis Fortuño, Superintendent Emilio Díaz Colón and his officers to create and implement a comprehensive blueprint for sustainable reform." Pérez added.
The Justice Department hopes to work the PRPD to develop a plan to reform the beleaguered police department.
"The findings are an outgrowth of a transparent, inclusive process in which we heard critical feedback from police officers, community leaders, governmental officials and other key stakeholders," Pérez said. "We will continue to actively engage all stakeholders in the process of developing and implementing a comprehensive blueprint for sustainable reform that will reduce crime, ensure respect for the Constitution and restore public confidence in the Puerto Rico Police Department."
The 116-page report compiled by the Special Litigation Section of the Civil Rights Division was released Thursday as Puerto Rico continued to struggle with a growing crime wave on the island. Last week 11 people were killed in 24 hours, bringing the number of violent deaths on the island to 771 this year, 110 more than in the same period of 2010.
Authorities in Puerto Rico blamed much of the violence on turf wars between gangs battling for control of areas to sell drugs. The PRPD launched an operation in 2009 to dismantle drug-trafficking groups, which to this date has arrested over 1,000 people and shut down around 300 points of sale.
To read the full report, visit the Department of Justice's website.
Photo: davsot @ Flickr.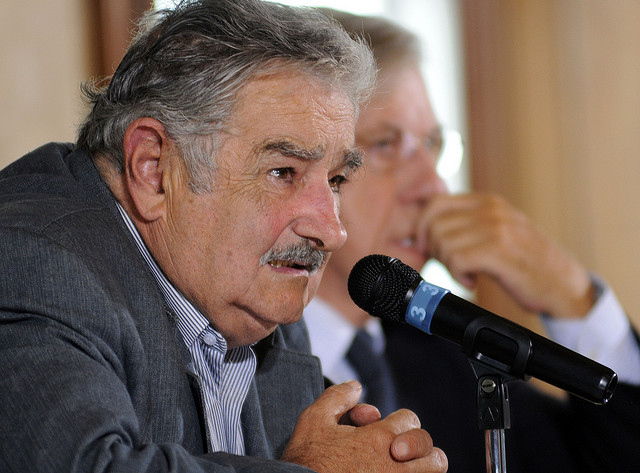 September 8, 2011
> Staff