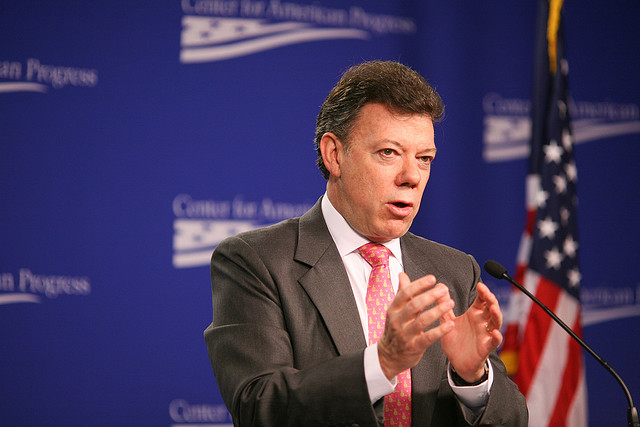 Colombia's FARC Release Hostages Held for 12 Years
April 3, 2012
By Staff
Today in Latin America
Top Story — Colombia's Revolutionary Armed Forces of Colombia (FARC) guerillas released 10 soldiers and police officers on Monday who they had held captive for  at least 12 years. The release of the hostages is a seen a move by Latin America's oldest guerrilla movement to start peace talks with the Colombian government. The FARC announced plans to liberate the hostages on Feb. 26 and promised a halt in ransom kidnappings as a revenue source. Colombian President Juan Manuel Santos did not immediately respond to the release. The hostages were flown to the eastern Colombian city of Villavicencio from a jungle rendezvous in a loaned Brazilian helicopter emblazoned with the Red Cross logo. They were united with their loved ones in a private area before the group was flown to Bogotá, where other relatives were waiting.
Read More From The Detroit Free Press.
Headlines from the Western Hemisphere
North America
Caribbean
Haitian senator Félix Bautista, a political ally of Haitian President Michel Martelly and Dominican President Leonel Fernández, is under investigation in Haiti for winning lucrative contracts for his companies after the earthquake.
Former NBA player Jose Ortiz-Rijos was sent to prison in his native Puerto Rico for growing marijuana.

Central America
Andes
Southern Cone
Image: