Immigration: Rubio Announces Plan To Win Latino Votes For GOP
April 18, 2012
By Staff
Today in Latin America
Top Story — Florida Senator Marco Rubio announced that he was pulling together a conservative proposal that would allow young undocumented immigrants to remain in the United States without creating a path to citizenship. Rubio presented the measure as an alternative to the Development, Relief and Education for Alien Minors (DREAM) Act, a bill backed by Democrats that remains enormously popular with Latino voters but failed to pass in Congress in December 2010. The DREAM Act would allow undocumented immigrant children to become U.S. citizens if they serve in the military or attend college, but Rubio said his alternative plan would only allow applicants to receive nonimmigrant visas. Rubio's announcement Tuesday came just as the latest Pew Research poll revealed that only 27 percent of Latino voters expressed support of Republican presidential candidate Mitt Romney, compared with 67 percent of Latino voters supporting U.S. President Barack Obama. Rubio said that he planned to speak with the Romney campaign about his proposal in an effort to sway more Latino voters.
Read more from the San Jose Mercury News.
Headlines from the Western Hemisphere
North America
Caribbean
Central America
Andes
Southern Cone
Image: Gage Skidmore @ Flickr.
Subscribe to Today in Latin America by Email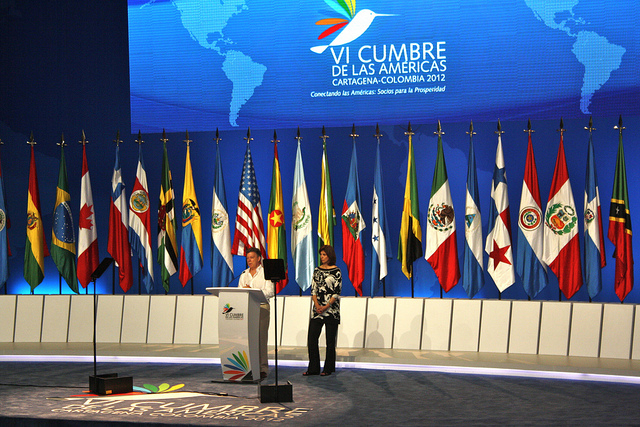 April 16, 2012
> Staff