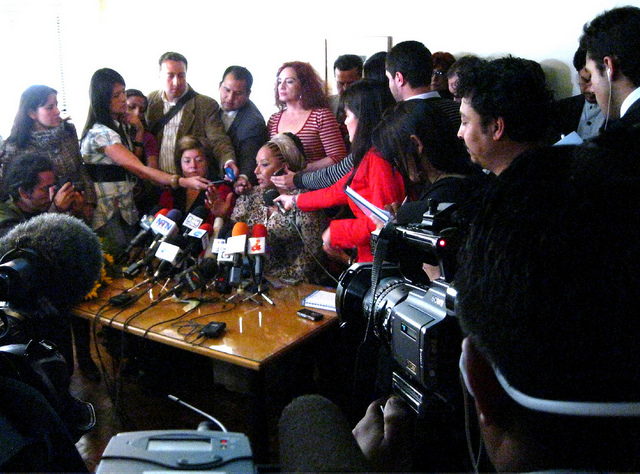 Colombia: FARC Plans To Release French Journalist
May 14, 2012
By Staff
Top Story — Red Cross officials said Sunday that the Revolutionary Armed Forces of Colombia (FARC) guerrillas have agreed to release French journalist Romeo Langlois, who was captured by the rebels while he was embedded with Colombian troops on April 28. The soldiers were in the process of destroying cocaine laboratories in southern Colombia when they were confronted by the rebels, who reportedly killed four members of the Colombian security forces. The head of the ICRC in Colombia said the Red Cross had received a message directly from the FARC saying the group was willing to let Langlois go and requested the involvement of mediator Piedad Córdoba to receive Langlois. The rebels have said that Langlois is a "prisoner of war" because he was captured wearing a flak jacket and helmet as he accompanied the Colombian soldiers.
Read more from AFP.
Headlines from the Western Hemisphere
North America
Caribbean
Central America
Andes
Southern Cone
Image: Agencia Prensa Rural @ Flickr.