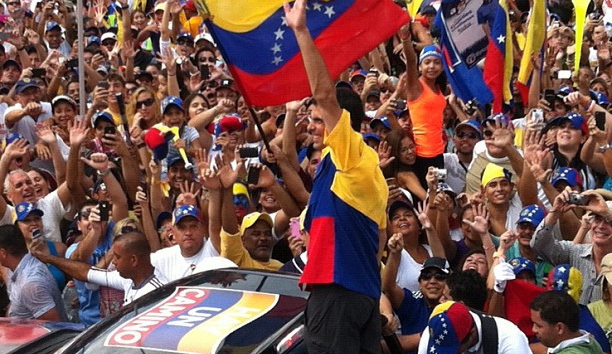 Venezuela Election: Henrique Capriles Rally Draws Thousands
October 1, 2012
By Staff
Top Story — Henrique Capriles, the Venezuelan opposition candidate for the upcoming presidential elections, led a rally that gathered as many as 260,000 supporters on Sunday.
One week before the presidential election scheduled for Oct. 7, Capriles packed Bolivar Avenue, the biggest road in  Venezuela's capital.  The crowd of supporters was the largest opposition gathering in recent years.
Read more at the Associated Press.
Headlines from the Western Hemisphere
North America
Caribbean
Central America
Andes
Southern Cone
Image: jorgelmartinezf @ Flickr.