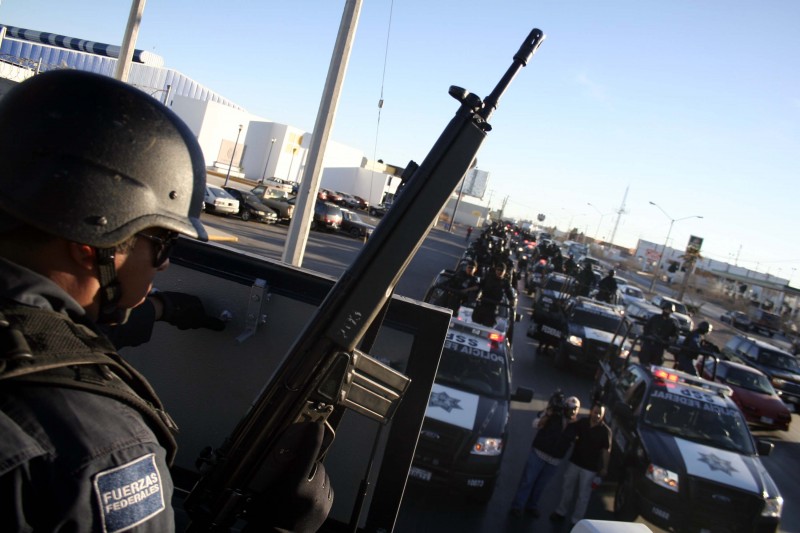 Rights Groups Applaud Release of Alleged Torture Victims in Mexico
December 4, 2015
By Staff
Four people were released from prison in two border towns in Mexico, after spending years incarcerated for crimes which rights groups say they were wrongfully accused and later convicted of after confessing under torture, The Associated Press reported Thursday.
"The fact that judges in different states of the country can strike down shaky accusations based on torture shows us that there is some hope for justice in other cases," Amnesty International Americas Director Erika Guevara Rosas said in a statement on behalf of two of the individuals released.
Three of the freed individuals had been detained in 2013 in Ciudad Juárez, across the border from El Paso, Texas, on accusations that they belonged to an extortion ring, according to Mexican rights organizations. The fourth, a bus driver arrested in 2012, had been accused of drug trafficking. He was released from a prison on the outskirts of Tijuana, across the border from San Diego.
The freed individuals allegedly suffered physical, psychological and sexual abuse. Cristel Piña, one of the three detained in Ciudad Juarez, testified against her accused rapist, a policeman, in November. Piña also testified that she was tortured into giving a videotaped confession, which she recanted when brought before a judge.
A United Nations report (available as a .docx) released in March outlined the widespread use of torture methods, including waterboarding and rape, by security forces who enjoy "a disturbing level of impunity." While the number of torture complaints to the country's National Human Rights Commission has increased since 2007, according to the report, with 2,020 complaints in 2011 and 2,113 in 2013, only five people in Mexico were convicted of torture between 2005 and 2013.
The case highlights a controversial feature of Mexico's justice system, based on civil law, where, in the language of an advisory from the U.S. consulate in Tijuana, the accused are "guilty until proven innocent."
Headlines from the Western Hemisphere
North America
Caribbean
Central America
Andes
Southern Cone