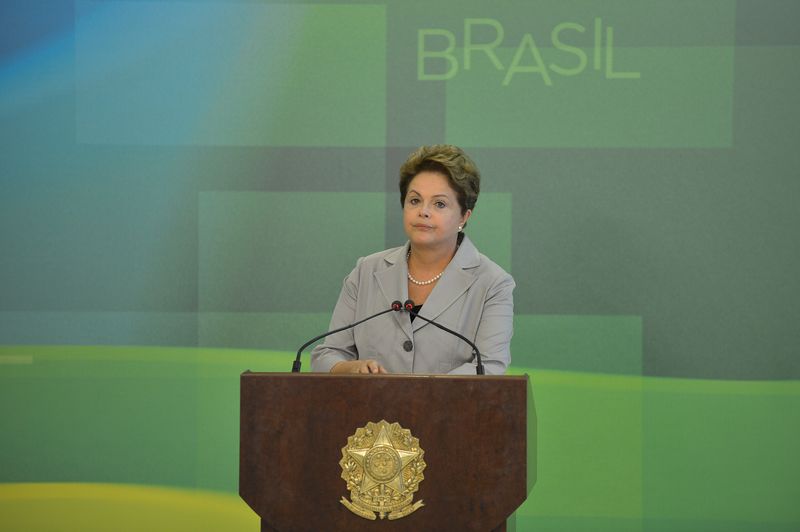 Brazilian President Dilma Rousseff to Face Impeachment Proceedings
December 3, 2015
By Staff
Top Story — Speaker of Brazil's lower house of Congress, Eduardo Cunha, introduced impeachment proceedings against Brazilian President Dilma Rousseff on Wednesday. The charges stem from an October ruling by an audit court that found Rousseff's administration allegedly broke fiscal responsibility laws by using funds from the state-run bank to fill budget deficits and fund social programs ahead of the 2014 presidential elections.
The decision by Cunha, who many describe as Rousseff's political nemesis, comes as the country's worst recession in 25 years deepens following a Tuesday announcement that the economy contracted 1.7 percent in the third quarter.
Rousseff and her Workers' Party have been plagued by corruption scandals surrounding state-run oil company Petrobras, which have contributed to the recession and the lowest presidential approval ratings in the country's history.
In a televised address to the country, Rousseff claimed that she had done nothing wrong. In a direct challenge to Cunha — who is himself under investigation for allegedly hiding millions in Petrobras kickbacks in Swiss bank accounts — Rousseff said, "I don't have any offshore bank accounts, I have no hidden assets."
Some analysts have said that proceedings will pass a congressional ethics committee but are unlikely to have the necessary two-thirds vote of the lower house to remove Rousseff from office permanently.
Headlines from the Western Hemisphere
North America
Swiss officials conducted early-morning arrests Thursday of several top officials from soccer's governing body FIFA as part of a broader corruption investigation led by the U.S. Justice Department. Charges are expected to be filed against 12 officials, including the presidents of the two regional Latin American confederations, who were arrested this morning. Soccer officials from Latin America are expected to be the focus of this new round of charges, which will double the already large number of FIFA officials accused in the investigation.
Coca-Cola Mexico has withdrawn and apologized for a controversial Christmas ad that advocacy groups say is offensive to indigenous people. In the ad, light-skinned volunteers are seen donating bottles of the soft drink to members of an indigenous community.
Mexican President Enrique Peña Nieto came out against marijuana legalization during a speech on Tuesday, the same day that Interior Secretary Miguel Ángel Osorio Chong announced that a national debate on the issue will be held in January with a series of public forums.
Caribbean
A Dominican cardinal is facing public outcry in response to comments he made about an openly gay U.S. diplomat who criticized corruption in the country. The cardinal said the diplomat should "focus on housework, since he's the wife to a man."
Three mayors in Puerto Rico are facing accusations of illegally raising their salaries as the U.S. territory faces a historic economic crisis.
Central America
Momotombo volcano in Nicaragua erupted for the first time since 1905 on Wednesday and is expected to remain active for the next several days, although officials said that the eruption does not present immediate dangers.
The number of massacres in Honduras has increased at the same time that the number of murders has gone down — statistics that point to organized crime becoming increasingly responsible for the murders committed in the country, according to InSight Crime.
Andes
A Datanalisis survey preceding Sunday's presidential election in Venezuela indicates a boost in popularity for incumbent candidate Nicolás Maduro, but still projects that the opposition will defeat the ruling United Socialist Party due to pervasive dissatisfaction with high inflation rates and product shortages.
The interior minister of Venezuela said in a press conference that the Nov. 25 killing of an activist from the Democratic Action opposition party was the result of a territorial gang dispute rather than a targeted political murder, as the opposition group's leader has alleged.
Southern Cone
The Associated Press has conducted a second round of environmental testing in Rio de Janeiro's waterways, which demonstrate toxic levels of certain pathogens from raw-sewage runoff that pose significant health risks to athletes competing in the 2016 Olympic games held in the city.
Argentine Foreign Minister and former United Nations advisor Susana Malcorra said Wednesday that the Venezuelan government should ensure strict democratic standards for its Sunday parliamentary election, comments that came after Argentina's President-elect Mauricio Macri urged to have Venezuela excluded from the regional trade organization Mercosur for allegedly abusing rights.
Scientists flying over the Patagonia region of Chile in June discovered one of the largest recorded whale beachings of over 337 carcasses, a biologist told the AP Tuesday. There is currently no explanation for why the deaths occurred.
Subscribe to Today in Latin America by Email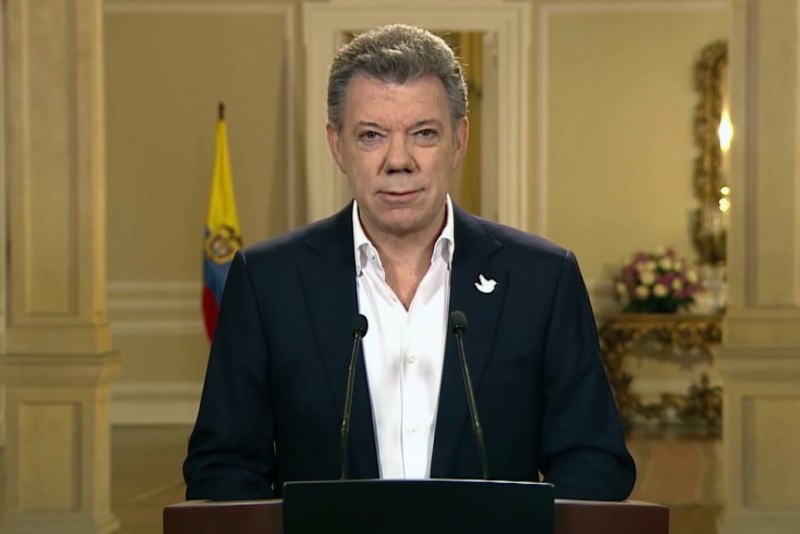 December 2, 2015
> Staff