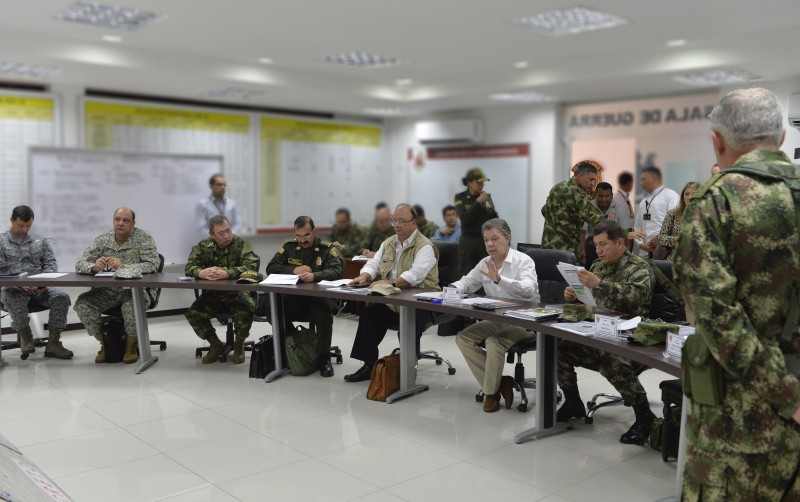 Colombian President Juan Manuel Santos, together with top generals and the minister of defense. (Image:
Efraín Herrera
, public domain)
While FARC Rebels Balk at Referendum Plan, Colombia Increases Attack on ELN
February 9, 2016
By Staff
Top Story — Colombian President Juan Manuel Santos gave the military orders to increase its operations against the second largest guerilla group in the country, the ELN, in response to an alleged attack by the rebels on a military brigade on Monday. Meanwhile, Iván Márquez, the chief FARC negotiator at peace talks in Havana, read an open letter to the government rejecting congressional intentions to bring the prospective peace deal to a referendum.
The developments comes less than a week after U.S. President Barack Obama celebrated with Santos the 15-year anniversary of Plan Colombia — the controversial military and diplomatic aid package given to Colombia to help the country combat FARC rebels. During the festivities, Obama announced his request for $450 million in new aid to continue Plan Colombia under the new title Peace Colombia.
Increased military operations against the ELN is just the latest development in the gradual breakdown of exploratory peace talks that began over two years ago. Last Tuesday, the government negotiator Frank Pearl
issued a warning to the group that, "Time is running out for the ELN to form part of a political solution to the armed conflict in Colombia." The rebel group says that it has been ready to engage in dialogue since April, but Santos said that his government
will not consider opening talks until they release two hostages.
The Santos government has been engaging in promising peace negotiations with FARC rebels in Havana since 2012, yet in the letter, the rebel group's negotiators made it clear that they expect all parties to be involved in the process of deciding how a prospective deal would go into effect. FARC leaders have also expressed willingness on the part of the ELN to begin negotiations. Márquez insisted on the importance of including them in talks, saying, "The ELN cannot stay outside the peace process."
Headlines from the Western Hemisphere
North America
Caribbean
Central America
Andes
Southern Cone
Subscribe to Today in Latin America by Email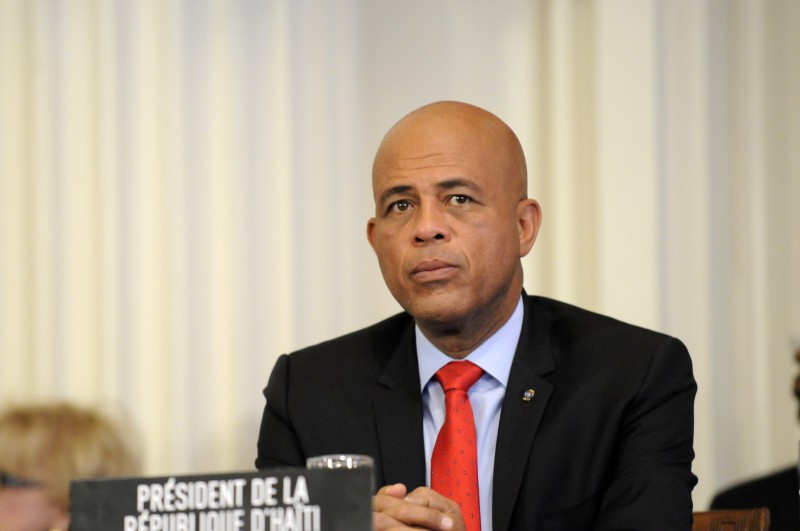 February 8, 2016
> Staff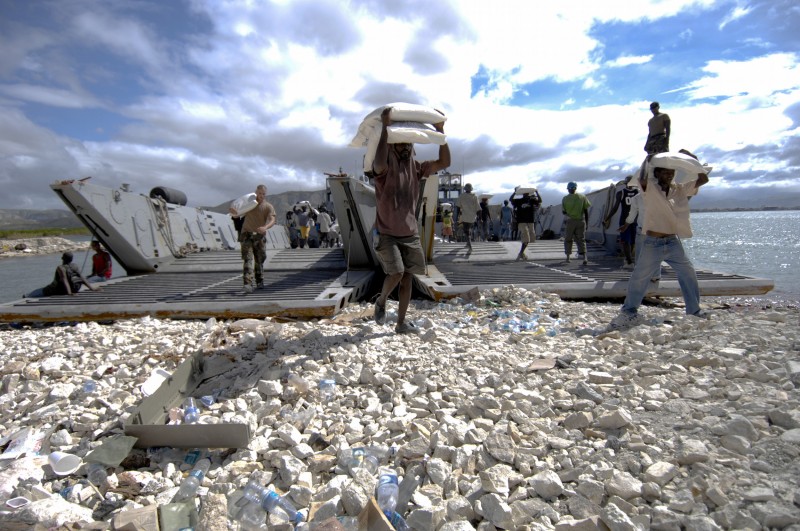 February 10, 2016
> Staff