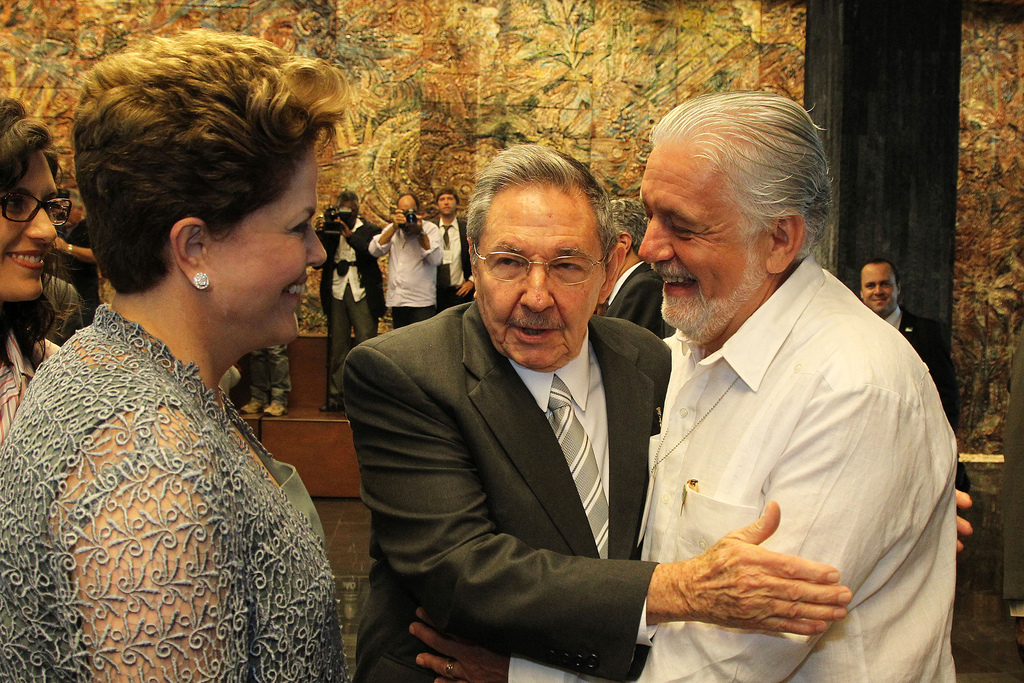 Raúl Castro meets with former Brazilian Gov. Jaques Wagner and former Brazilian President Dilma Rousseff in Cuba in January 2012. Taken by Roberto Stuckert. Creative Commons.
Cuba selects new president as Castro era comes to an end
April 19, 2018
By Staff
TODAY IN LATIN AMERICA
CUBA: Cuban President Raúl Castro is expected to step down today after 12 years in power, ending a nearly six-decade rule by the Castro family. He will be replaced by First Vice President Miguel Díaz-Canel Bermúdez, who was selected yesterday in a tightly controlled transition process. He was the sole candidate for the post.
Castro, 86, will remain the head of the Communist Party, which is still the most powerful position in the country. After replacing his brother, Fidel, he sought to modernize the island's stagnant economy by allowing Cubans to operate small businesses, lifting restrictions on travel and improving relations with the United States, among other initiatives.
Fidel Castro, who died in 2016, first came to power in 1959—during the Cuban Revolution. The new president, 57-year-old Díaz-Canel, is younger than the regime itself. He is a former provincial leader and education minister. He has been involved in the communist party for nearly three decades and is expected to remain loyal to the party's ideals.
The selection of Díaz-Canel was met with skepticism, to say the least, from critics of the regime. U.S. Sen. Marco Rubio, for instance, described the transition a "charade" that will bring no change to Cuba.
HEADLINES FROM THE WESTERN HEMISPHERE
NORTH AMERICA
UNITED STATES: Several immigrant rights groups and concerned residents launched a lawsuit against the city of Los Alamitos in California, whose City Council approved a law which supposedly defies the state's sanctuary laws. Nine other Orange County cities have also voiced concern over the ordinance which was introduced in March.
MEXICO: On Tuesday in the southern Mexican city of Zihuatanejo, Guerrero, a series of confrontations between Mexican federal forces, state forces and armed civilians left 16 dead. Among the casualties were ten alleged criminals and six policemen.
MEXICO: Mexico's presidential candidate Andrés Manuel López Obrador extended his lead in the polls to 22 percent, according to the newspaper Reforma. The poll was recorded between April 12th and 15th, and puts his opponent Ricardo Anaya in second place.
CARIBBEAN
PUERTO RICO: A complete blackout left Puerto Ricans in the dark yesterday, the first total power outage since Hurricane Maria struck the U.S. territory seven months ago. The Puerto Rico Electric Power Authority, which has dealt with several smaller outages in recent weeks, said it would take as many as 36 hours to fully restore power. The blackout was caused by an excavator that accidentally downed a transmission line, officials said.
JAMAICA: Jamaican Prime Minister Andrew Holness said this week he is open to having gay ministers serve in his Cabinet, an unprecedented statement by a leader of a country known for its strong opposition to homosexuality and that was once branded as the most homophobic place on earth. Holness, who made the comment during a visit to Belgium on Sunday, also said Jamaica will eventually change. His remarks come 10 years after then-Prime Minister Bruce Golding told BBC he would not allow gay people in his administration.
CENTRAL AMERICA
PANAMA: More than 260 construction projects were halted in Panama yesterday after about 90,000 unionized workers began an indefinite strike. Workers demand a 15 percent wage increase, but builders are offering only 0.5 percent. This is the largest strike since Juan Carlos Varela became president four years ago.
ANDES
ECUADOR: Ecuador's President Lenín Moreno called for an investigation into the alleged ties of of his former ally and predecessor Rafael Correa with the FARC, the Colombian former guerrilla group, yesterday during an interview with Colombian network NTN24. According to Moreno, a video provided to him moments earlier by a CNN en Español journalist implies that Correa received campaign contributions from the FARC in the 2006 election when Moreno was his vice-president, although he called for the authenticity of the video to be confirmed. Moreno also withdrew Ecuador's support as host and mediator of the peace talks between Colombia's government and the nation's last major rebel group, the ELN. The announcement came days after dissidents of the FARC kidnapped and murdered three Ecuadorean journalists, and captured a young couple earlier in the week.
PERU: Peruvian Prime Minister César Villanueva said that the government of new President Martín Vizcarra will not "impose" mining projects on communities opposed to them. The statement was a response to inquiries regarding a stalled copper mining project called Tía María, which was discontinued in 2015 after farmers staged deadly protests over the mine's environmental impacts.
SOUTHERN CONE
CHILE: Nearly 5,000 suspected criminals were taken into custody after a massive raid by Chilean police over the weekend, according to the Crime Prevention Unit. The raid, which concentrated on the capital city Santiago, is an attempt to set the number of outstanding warrants back to zero. The 400 officers confiscated a total of 244 firearms, seized 157,000 kilos of drugs—mostly marijuana—and returned 74 stolen vehicles.
BRAZIL: A Brazilian federal court rejected former president Luiz Inácio Lula da Silva's latest appeal against his conviction for corruption and money laundering. Last month Lula started a 12-year jail term for corruption charges. He is able to further appeal to two higher courts.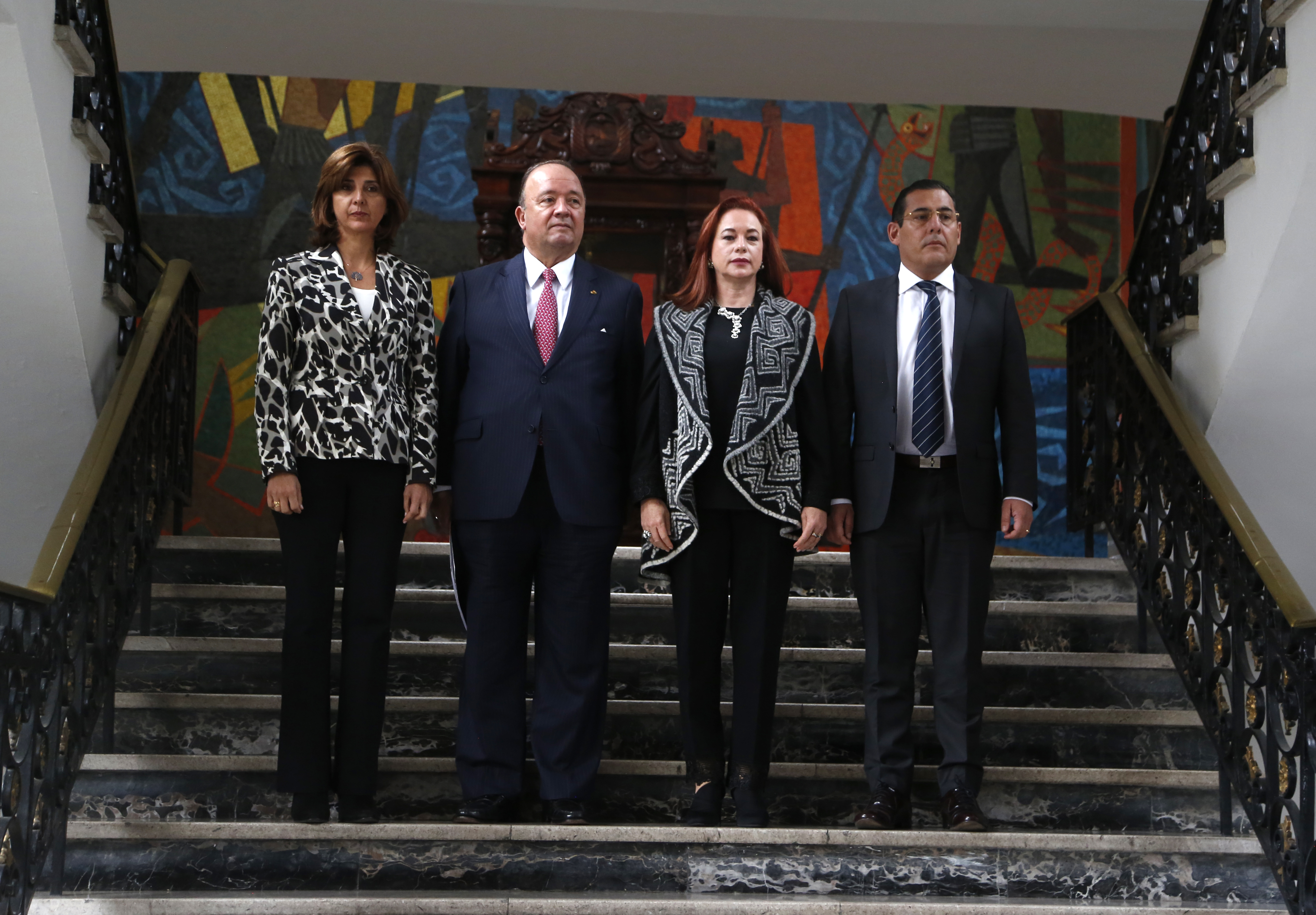 April 18, 2018
> Staff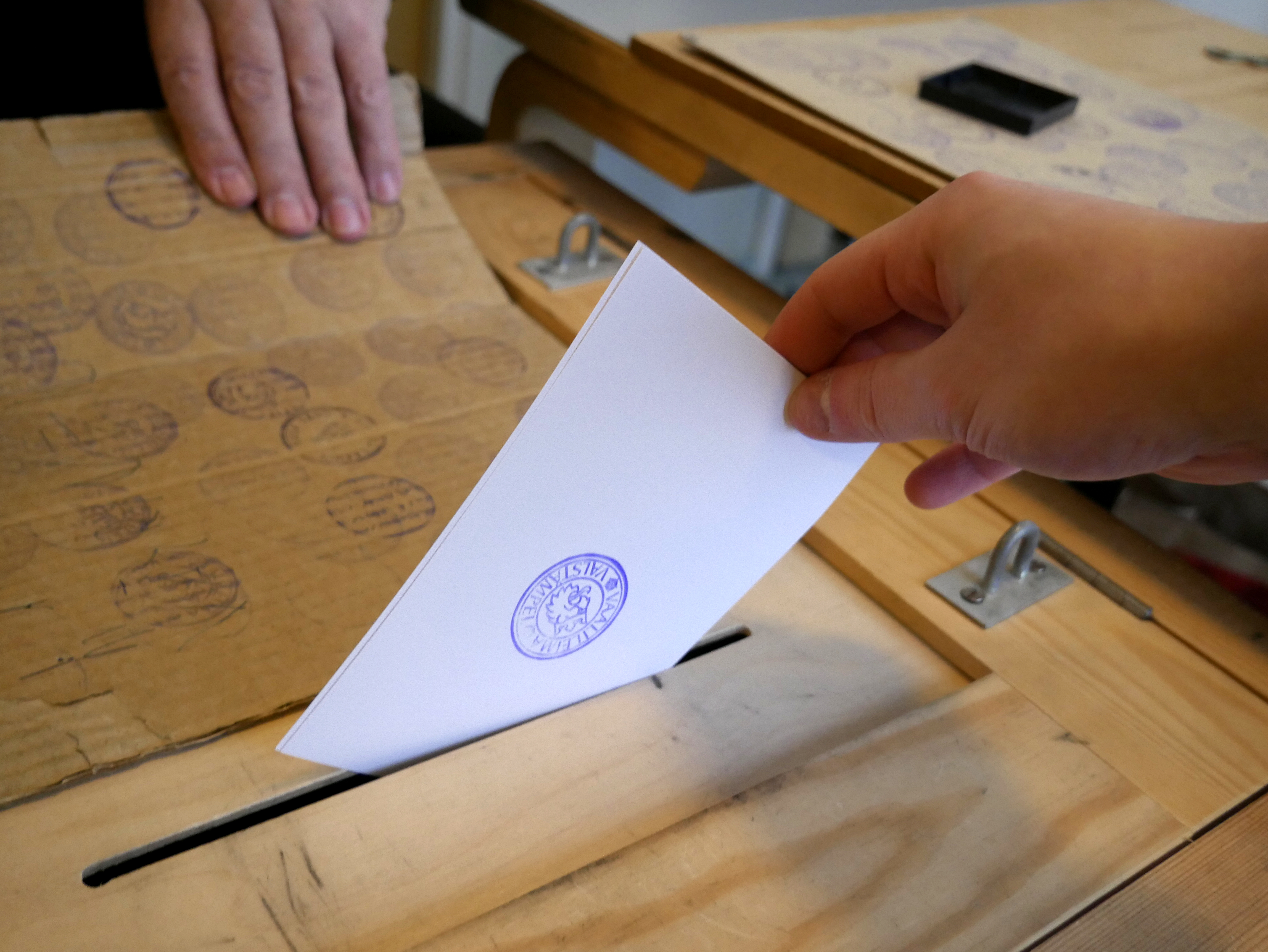 April 20, 2018
> Staff