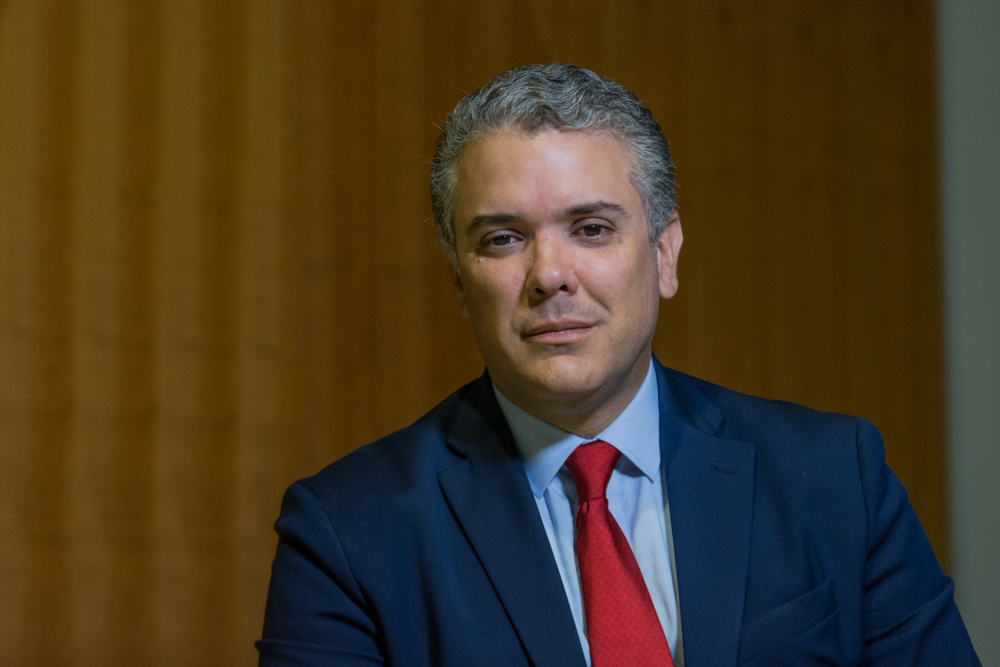 Leading Colombian presidential candidate Iván Duque. Photo by Casa de América on Flickr
Colombian elections: right-wing Duque and left-wing Petro lead first round and head to runoff
May 28, 2018
By Staff
TODAY IN LATIN AMERICA
COLOMBIA: In the first presidential elections since the signing of the peace agreement with the FARC, Colombians voted at historically high levels but failed to elect a president on the first round. A runoff will be held on June 17 between Iván Duque, the right-wing heir of former president Álvaro Uribe and detractor of the peace accord, and Gustavo Petro, a left-wing progressive and former guerrilla with the M-19.
The definite leader of the polls was Duque, who won 39 percent of the votes but failed to reach the necessary 50 percent for wining the presidency on the first round. A former senator, Duque has campaigned on a pro-business  platform and vowing to alter the peace agreement that allows the former FARC guerrillas to avoid jail time and gives them seats in Congress. His critics consider him a puppet for former President Uribe who cannot run again because of constitutional limits. Gustavo Petro, on the other hand, won 25 percent of the votes promising to upkeep the peace deal that led to the end of a 50-year-long war, and proposing to replace Colombia's dependence on oil exports for more eco-friendly alternatives and to introduce a land reform to benefit poor peasants by buying and redistributing lands. His detractors fear his leftist politics will lead Colombia to a crisis like neighboring Venezuela's. The third candidate on the polls was former governor of Antioquia Sergio Fajardo, who ran on a centrist platform focused on education and battling corruption and won 23 percent of the vote but isn't likely to endorse any one of the candidates leaving his voters to go either way.
With the disarmament of the FARC and a ceasefire with the ELN there were almost no reports of violence anywhere in the country and 53 percent of eligible voters turned to the polls,  the first time since 1999 that the 50 percent mark was surpassed.