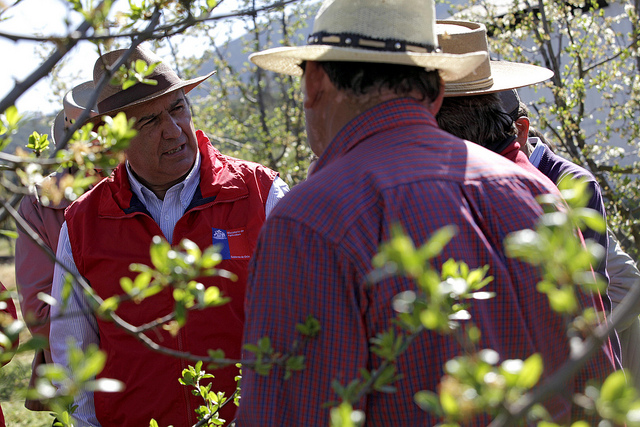 Governor of the Araucania, Luis Mayol, in October of 2013. Image from Flickr, Ministerio de Agricultura de Chile. (CC BY-NC 2.0)
Killing of a young Mapuche man pressures governor in Chile to resign
November 22, 2018
By Staff
TODAY IN LATIN AMERICA
CHILE: The governor of the Araucania region resigned late Tuesday night, amid growing pressure over the police killing of a young Mapuche man last week. Luis Mayol, a conservative and member of President Sebastian Piñera's governing coalition, had initially defended the operation that left 24-year-old Camilo Catrillanca dead and six other Mapuches injured. Castrillanca's death was protested across the country, leading Piñera to call for an investigation. Then, just hours before Mayol announced his resignation, opposition leaders in Congress opened a formal inquiry into his handling of the situation in particular.  
Castrillanca belonged to a family that was recognized for leading local Mapuche communities in the struggle to reclaim stolen ancestral territories. He was shot in the head by a U.S. and Colombia-trained "Jungle Command" anti-terrorism unit of the carabineros, Chile's top police agency. Mayol repeated the official line that the killing occurred during an operation against a car-theft ring, but Mapuche communities released statements insisting it was related to "our fight as a people over usurped lands." Marcelo Catrillanca, Camilo's father, said of Mayol's resignation yesterday that the former governor "has been a coward" who "scurried off like a rat."
HEADLINES FROM THE WESTERN HEMISPHERE
NORTH AMERICA
U.S.: Border Patrol Agent Lonnie Swartz was found not guilty of involuntary murder after he shot through the Nogales border fence into Mexico and killed 16-year-old José Antonio Elena Rodríguez in 2012. This is the second acquittal for Swartz in this case, the first came in April, when a jury found him not guilty of second-degree manslaughter. Swartz shot Elena 16 times after rocks were allegedly thrown at him from the Mexican side of the border.
U.S.: Two sons of former Panamanian President Ricardo Martinelli were arrested on Wednesday in Coral Gables, Florida, by U.S. Immigration and Customs Enforcement, or ICE. Ricardo and Luis Enrique Martinelli were taken into custody on grounds of overstaying their visas, according to a statement released by ICE. Panama has sought the extradition of the brothers after they were accused of taking $6 million in bribes from Brazilian construction company Odebrecht. Their father was extradited to Panama earlier this year on corruption charges.
MEXICO: Mexican President-elect Andrés Manuel López Obrador stated that he would carry out another consultation for citizens to vote on three issues: whether or not to investigate former presidents for corruption, create a National Guard to combat violence, and have an advising group composed of businessmen for the president. López Obrador added that the consultation would be preceded by a public debate on the issues voted on and is expected to take place after he takes office on Dec. 1. He also said that a due process must be given to anyone accused of corruption prior to his presidency, but that there needs to be forgiveness in order to move forward.
CARIBBEAN
PUERTO RICO: Scientists found new species of animals living deep off the coasts of Puerto Rico as part of the 22-day long deep dive by the National Oceanic and Atmospheric Administration, or NOAA. One of the new animals is a jellyfish the scientists nicknamed Psychedelic Medusa. With tentacles all over its body, scientists believe it has the capacity of doing a "360 degree feeding." Over 89 samples of findings done in the mission will be analyzed during following years.
CENTRAL AMERICA
HONDURAS: Over 30,000 policemen and soldiers were deployed in the country to bring security to the population during Christmas and New Year. The objective is to prevent murders and robberies, according to a spokesperson for the Army. The operative will have police presence in places with a lot of people, checkpoints and immigration control.
ANDES
COLOMBIA: The stock prices of Colombia's largest banking group fell 10.6 percent yesterday amid a deepening corruption scandal, the biggest drop since the shares went public in 2011. Grupo Aval partnered with the notorious Brazilian construction giant Odebrecht on a major infrastructure project since marred by revelations of bribery. Following the mysterious death of a whistleblower last week, new recordings emerged indicating that Attorney General Néstor Humberto Martínez knew about Odebrecht's bribery scheme in Colombia while representing the group.
SOUTHERN CONE
BRAZIL: Scientists have charted a massive 4,000-year-old termite colony in northern Brazil that collectively occupies an area the size of Great Britain. According to a journal article published Monday, the still-inhabited colony consists of some 200 million mounds, each of which is roughly 8 feet tall and 30 feet in diameter. The termites that excavated it removed more than six cubic miles of soil, enough to construct 4,000 Giza pyramids.
Because of Thanksgiving festivities, the Today In Latin America newsletter won't be sent out tomorrow, but we will be back next week. Happy holidays!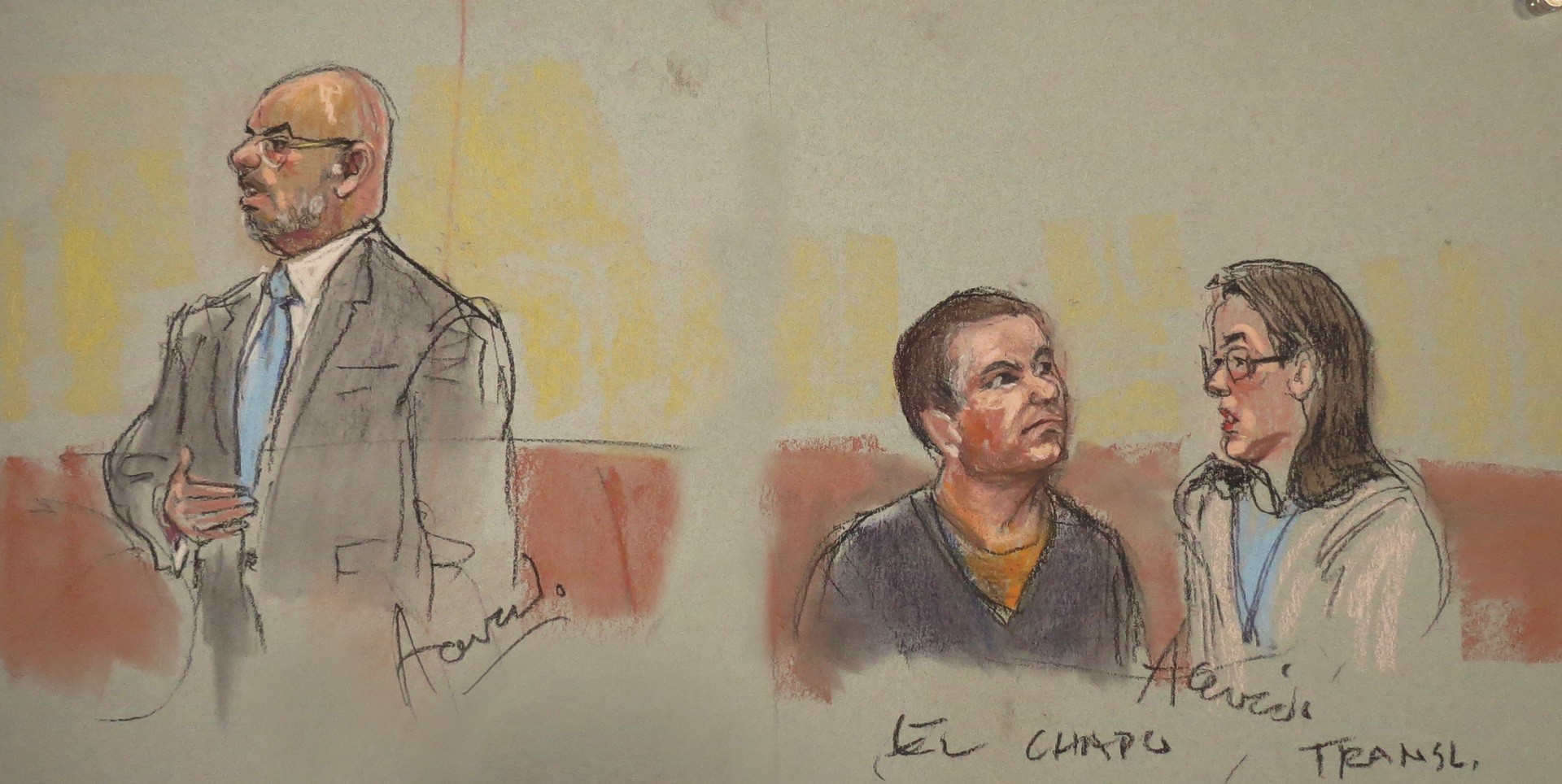 November 21, 2018
> Staff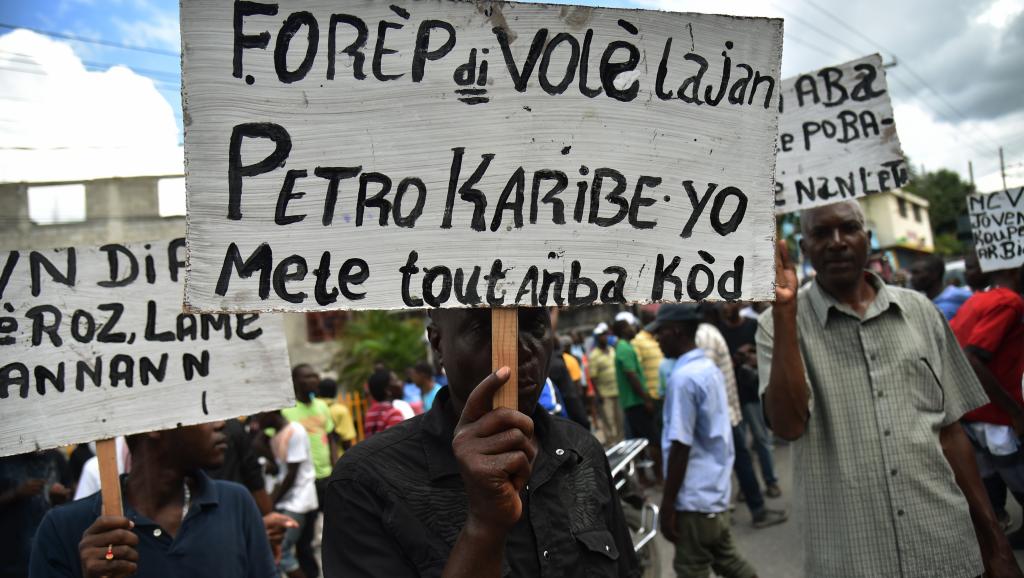 November 26, 2018
> Staff