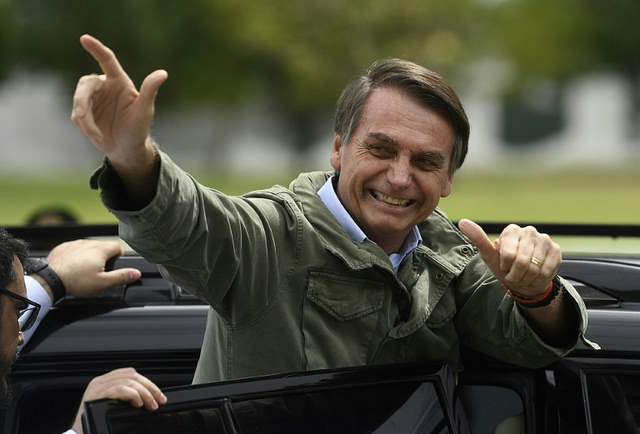 Shares of gun manufacturer Taurus went down after Brazilian President Jair Bolsonaro announced new gun requirements, suggesting investors expected an even looser approach. (Photo courtesy of Jeso Carneiro via Flickr)
Brazil's President Relaxes Gun Laws, More Changes Expected
January 16, 2019
By Staff
TODAY IN LATIN AMERICA
BRAZIL: President Jair Bolsonaro signed a decree yesterday that lessens restrictions on gun control, following promises he made during his campaign to cut violent crime by giving the "good guys" more access to firearms. Critics and security researchers worry that loosening these requirements will only make the problem worse. Brazil leads the world in total homicides.
The categories for gun ownership now include those "living in rural areas, in urban areas with high levels of homicide, business owners, gun collectors, and hunters," according to the Associated Press. Gun owners must, however, be over 25 years old, without a criminal record, and complete a gun course and psychological exam. Brazilians will no longer have to explain their desire for a gun to a police official, and each person can own four guns, up from two.
Bolsonaro has promised a series of changes to the gun laws in the country. For example, he is expected to overturn the law that bans most civilians from carrying weapons in public. Despite yesterday's signing, shares of one major gun manufacturer were down, indicating that these initial changes may have been narrower than what investors were expecting.
HEADLINES FROM THE WESTERN HEMISPHERE
NORTH AMERICA
UNITED STATES: The Drug Enforcement Administration (DEA) announced yesterday that one of its top agents has been implicated in a multimillion-dollar money laundering conspiracy. The agent, José Irizarry, was accused of working with a longtime informant in Colombia to launder more than $7 million in illegal drug proceeds. Irizarry had declared bankruptcy with debts of $500,000 in 2010, but was still allowed to handle financial transactions.
UNITED STATES: As of yesterday, when the U.S. government entered its 25th day of the shutdown, more than 40,000 immigration court hearings had been cancelled. The courts, which have been frozen since the start of the shutdown, has delayed all hearings except for those of immigrants in detention centers. The court now has a backlog of over 800,000 cases, meaning that canceled hearings may not be rescheduled until at least 2020.  
MEXICO: During the ongoing trial of Joaquín "El Chapo" Guzmán in Brooklyn, a Colombian drug dealer testified yesterday that El Chapo had paid a $100 million bribe to former Mexican President Enrique Peña Nieto. The drug dealer, Alex Cifuentes, discussed the alleged bribe during an examination by Guzmán's lawyer. Earlier in the trial, Guzmán's attorneys alleged that his Sinaloa cartel had bribed Peña Nieto as well as his forerunner, Felipe Calderón.
CENTRAL AMERICA
HONDURAS: A new migrant caravan departed from Honduras yesterday morning, with an estimated 2,000 people from around the country gathering at the bus terminal in San Pedro Sula. The first group reached the border with Guatemala via bus last night. U.S. President Donald Trump took this newest departure as an opportunity to repeat demands for a border wall. Many of the migrants from last year's highly politicized caravan have left the Tijuana shelter set up by the Mexican government, returning home or staying elsewhere in Mexico.
CARIBBEAN
CUBA: Entrepreneurs in the tourism industry are suffering from recent shifts in American foreign policy, according to new figures released by Cuban government. The Trump administration in 2017 reversed Obama-era rulings regarding travel, intending to hurt businesses with ties to the military. The policies have instead driven tourists away from the local private sector and toward state-run tours. In 2018, occupancy at Havana's privately owned bed-and-breakfasts shrank 44 percent, and the average stay of a U.S. tourist decreased from six days to three. Still, official figures show that American tourism to Cuba grew to 630,000, from 618,000 in 2017.
PUERTO RICO: As of Monday, the federal oversight board is publicly asking a court to cancel more than $6 billion of the island's debt. The board argues that money came from general obligation bonds that were "in clear violation" of the debt limits outlined by Puerto Rico's constitution. As of May 2017, Puerto Rico had about $74 billion of bond debt and $49 billion of unfunded pension liabilities, according to this report. That month, the board filed for a form of bankruptcy; the restructuring of Puerto Rico's debt is ongoing in a federal court.
ANDES
VENEZUELA: In a move aimed at drawing military loyalty from the president, the opposition-led National Assembly yesterday declared Nicolás Maduro's decisions invalid and offered amnesty to members of the armed forces who help restore democratic rule. The Supreme Court, however, is allied with Maduro; it moved to eliminate Congress' powers in Spring 2017. That decision was overturned but not before it exacerbated the country's political strife. In the midst of internal and international  pressure and hyperinflation, Maduro raised the minimum wage to $6.70, a 300 percent increase.
SOUTHERN CONE
CHILE:  An internal audit made public by Reuters yesterday revealed that CCHN, the watchdog that oversees the country's lithium production, has failed to keep accurate records of exports. CCHN announced plans for another investigation to find out whether the mistakes stretching over 30 years were intentional. The errors may hinder the agency's oversight of companies Albermarle and SQM, the world's top producers of lithium. Demand for the material is booming following greater demand for electric cars and cell phones, and Chile is situated on some of the world's largest reserves.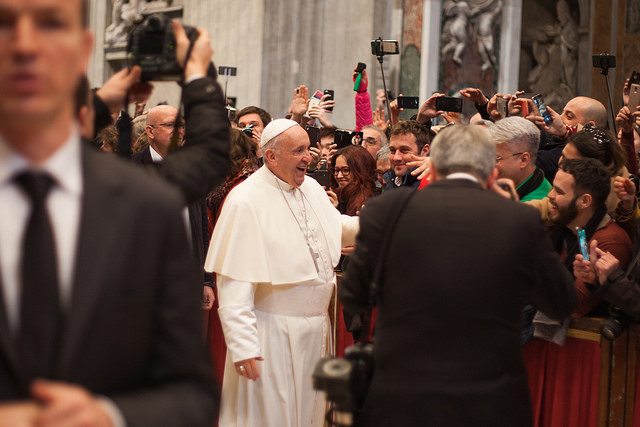 January 15, 2019
> Staff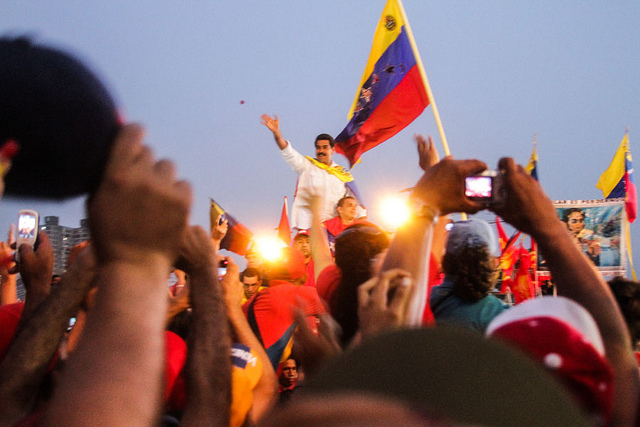 January 17, 2019
> Staff